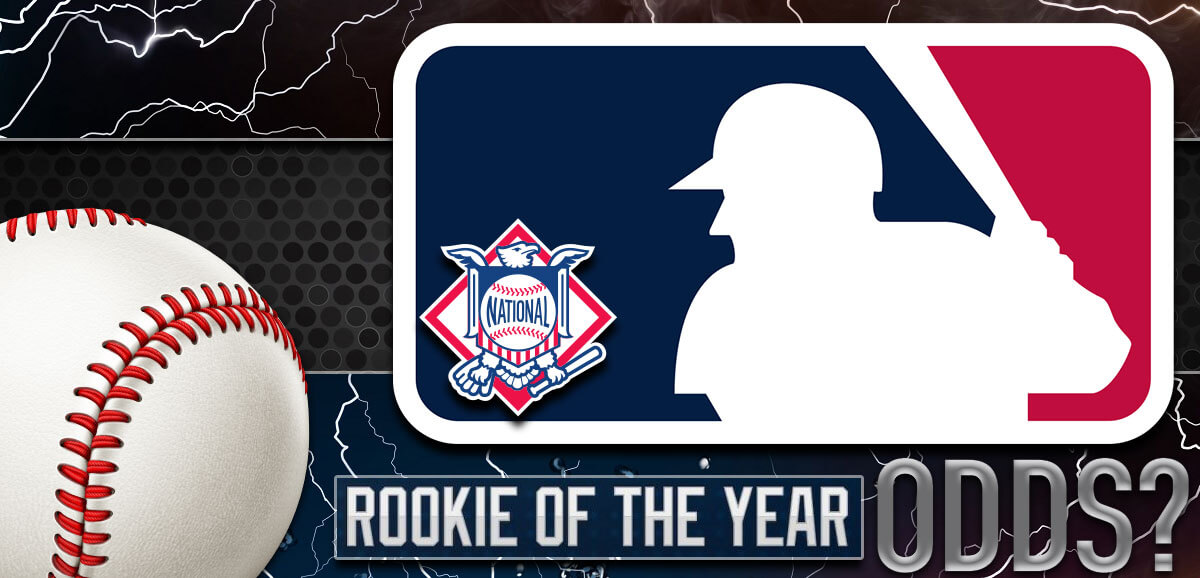 Spencer Strider is the new NL Rookie of the Year betting favorite, overtaking teammate Michael Harris.
Ridder became the first rookie since 1900 to record 11+ strikeouts and 2 or fewer hits in consecutive starts.
Strider is now listed at +250 odds with Harris behind him at +350.
It has been an incredible start for Spencer Strider. The former 4th-round pick of the 2017 MLB draft hasn't only been promoted from being a reliever to the Atlanta Braves rotation, but he is also setting records.
Strider was spectacular once again in his most recent start as he pitched six scoreless innings on two hits allowed with 12 strikeouts and only two walks in a no-decision against the St. Louis Cardinals. The Braves lost that game in 11 innings but Strider made strides in the NL Rookie of the Year odds boards with a record performance.
Nine Strikeouts Through 3 Innings
Spencer Strider has 9 strikeouts through 3 innings 🔥 pic.twitter.com/lfyAt1CREY

— Talkin' Baseball (@TalkinBaseball_) July 8, 2022
Last Thursday, Strider became the first pitcher since the Braves debuted in Atlanta in 1966 to record each of his first nine out via strikeouts and the first Atlanta rookie with back-to-back double-digit strikeout games in the modern era. Strider also became the first rookie since 1900 to record at least 11 strikeouts with two or fewer hits in back-to-back games. The 23-year-old also had 11 strikeouts and gave up only one hit in his previous start against the Reds.
With 65 strikeouts since becoming a starter, Strider has the 4th most strikeouts in a pitcher's first 8 career starts in the past 30 years. Only Kerry Wood, Stephen Strasburg, and Masahiro Tanaka had more. Strider also has struck out a total of 102 hitters in a total of 65 ⅔ innings pitched this season to join Kyle Wright, Max Fried, and Charlie Morton as the Braves' starters with 100+ strikeouts this season. No other team has more than two pitchers with at least 100 Ks on their staff this season.
As a reliever this season, Strider has pitched in a total of 24.1 innings with an ERA of 2.22, a WHIP of 1.03, a FIP of 1.24 with a strikeout rate of 38.9%, and a BB rate of 11.6%. Since joining the rotation, he has thrown 41.1 innings and has posted an ERA of 2.83, WHIP of 0.94, and FIP of 2.07 with a strikeout rate of 39.2% and an 8.4% BB rate.
Strider News NL Rookie of the Year Favorite
After 11 & 12 strike-out performances in back-to-back starts, #ForTheA rookie Spencer Strider (+250) is the new NL Rookie of the Year favorite.

He flashes a 4-2, 2.60 ERA, 0.97 WHIP, 102K/25 BB pitching line so for this season.

Full #MLB ROY odds ⚾👇https://t.co/vhV11SfltK pic.twitter.com/FeUP0rDnIO

— TheLines (@TheLinesUS) July 10, 2022
The NL Rookie of the Year betting boards has been volatile. Seiya Suzuki and Oneil Cruz were the early NL Rookie of the Year favorites with strong starts to their MLB careers. Strider briefly took the top spot last month but Cruz finished June on top of the betting boards. Michael Harris then grabbed the upper hand as July began. Now, with back-to-back 11 and 12 strikeout performances, Strider has overtaken teammate Harris as the National League Rookie of the Year betting favorite.
The best MLB betting sites now have Strider at +250 odds with Harris chasing him at a price of +350. Pittsburgh's Cruz is listed at +450 while San Diego's Mackenzie Gore is at +800 and the Cubs' Suzuki at +1000 is the only other rookie with odds of +1000 or better.
Meanwhile, Strider is listed at an ever shorter +200 price at Bet365 USA. Harris at +325 and Cruz at +450 are the only other players with odds shorter than +1000. Strider is also priced at +200 via the Barstool Sportsbook with Harris at a shorter +300 odds there and Cruz at a longer +700 odds.