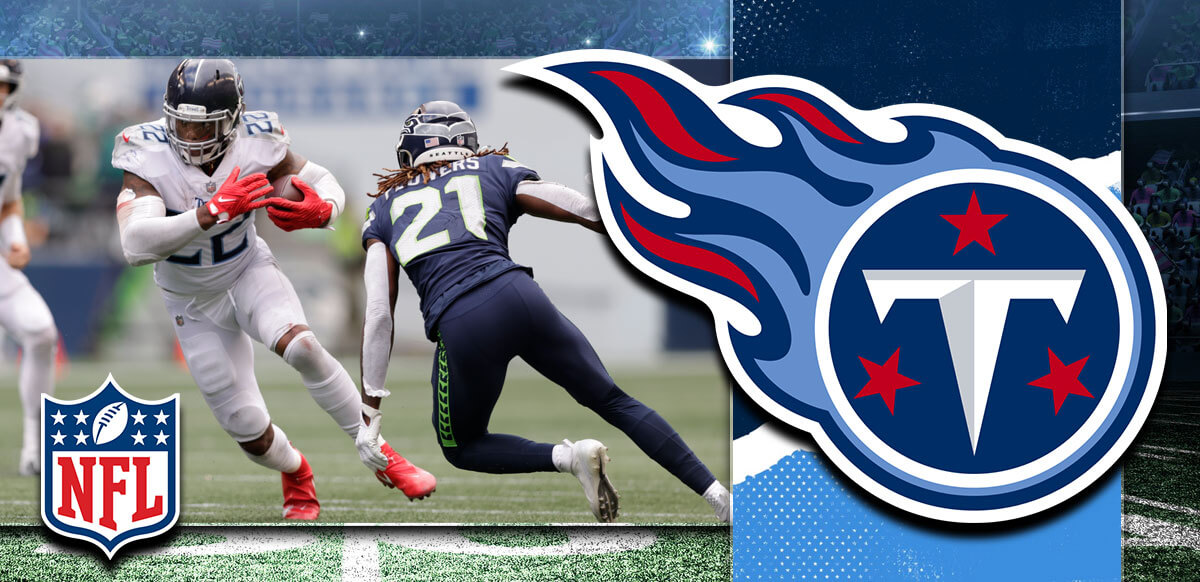 Henry in a customer spot after sputtering in Week 1
Oddsmakers have injured McCaffrey with second best number for NFL Offensive Player of the Year
Mahomes, Murray and Stafford represent quarterbacks who can make run for award.
After a tough Week 1 in the Tennessee Titans' 38-13 loss to the Arizona Cardinals, running back Derrick Henry has fought back with a vengeance as he rushed 63 times for 295 yards and 11 receptions for 86 yards on the season.
All @KingHenry_2 has to do is follow his noble steeds to the end zone ?@TaylorLewan77 | @Titans pic.twitter.com/f65dbNwDHt

— NFL Films (@NFLFilms) September 28, 2021
The steadfast output has allowed oddsmakers to post Henry as the leader for NFL Offensive Player of the Year as he now in accepting (+800) odds to win the award.
Panthers running back Christian McCaffrey is second at (+1000) although he injured his hamstring in last week's 24-9 win over the Houston Texans and should return sometime in the next three weeks as the injury was not as bad as once thought.
Kansas City quarterback Patrick Mahomes and Arizona quarterback Kyler Murray sit at (+1200) as potential suitors to Henry's title chances.
Mahomes was favored as he posted (+700) odds, but then, Henry was catching (+750) odds.
Rams quarterback Matt Stafford and Chiefs tight end Travis Kelce are catching (+1800) odds as Stafford has led the Rams to a 3-0 start while Kielce has 20 catches for 289 yards and three touchdowns in his three starts.
Mahomes started at (+700) while Henry, McCaffrey, Ravens quarterback Lamar Jackson and Saints wide receiver Michael Thomas were at (+1000) at the beginning of the 2020 schedule.
Titanic Efforts
Henry rushed for 2,027 yards last season as he rushed 378 times and scored 17 touchdowns as he posted 64 percent of the votes for the award last season.
While the oddsmakers love Henry as the Offensive Player of the year, they are not buying him as the NFL MVP as he is getting (+5000) odds and is quizzically even behind Tennessee quarterback Ryan Tannehill (+4000). Henry represents the diversity that rests in the NFL's Offensive MVP banner as players who play a number of positions can win it while the NFL MVP is basically a quarterback-driven award.
He could be in for a huge day on Sunday as the Titans battle New York Jets and are giving 7.5 points on the road.
Panthers' McCaffery Picking Up Odds Despite Injury
McCaffrey picked up his hamstring injury as he was trying to step around Houston linebacker Joe Thomas and the Panthers have gotten lucky that they don't have to put him on injured reserve.
He is still getting the (+1000) to win the NFL Offensive Player of the Year although he has fallen back to (+1200) in some places as well.
McCaffrey seems to have injury problems each season, so as this plays out over the next three weeks, he will probably lose juice on the odds boards to win this and the MVP award.
The 3-0 Panthers are at Dallas on Sunday and are sitting as (+5.5) underdogs.
Quarterback Component
Mahomes and Murray are generally acknowledged at (+1200) across the boards, but Mahomes is also at (+1400) in a couple of places.
He has completed 70.3 percent of his passes while averaging 313.3 yards passing per game with nine TD tosses and three picks.
Mahomes is placing (+700) odds for the NFL MVP award as the Chiefs have dropped their last two games, 36-35 to the Ravens and 30-24 on Sunday vs. the Chargers.
All about how we bounce back. pic.twitter.com/6s8PllmdCu

— Kansas City Chiefs (@Chiefs) September 27, 2021
Kansas City is looking to break the two-game losing skid on Sunday as the Chiefs go to Philadelphia where Andy Reid spent 14 seasons as the Eagles head coach. The Chiefs are 7-point road favorites.
Murray has staked the Cardinals to a 3-0 start and a first-place tie with the Los Angeles Rams in the NFC West. The (+1200) odds are the best bet at the online sportsbooks on the odds boards regarding Murray.  He is also, like Mahomes, posting (+1400) with several oddsmakers. Murray has completed 76.5 percent of his tosses and has 1,005 yards in those three games with seven TDs and four interceptions.
Stafford took over the lead for the NFL MVP today as odds boards are posting him at (+600) with Mahomes and Tom Brady at (+700). C has reinvigorated his career in getting to LA with a dynamic thinker and creative coach in the Rams' Sean McVay. He is currently listed at (+2000) as well as (+1800) in several places.
He had a career day on Sunday in passing for 343 yards in leading Los Angeles past the Super Bowl Champion Tampa Bay Buccaneers, 34-24. Stafford has nine touchdown passes and only one pick in 94 attempts so far.
Stafford and Murray get to see each other on Sunday as the Rams and Cardinals meet at Sofi Stadium in LA, where oddsmakers have made the Rams a 4.5-point favorite.