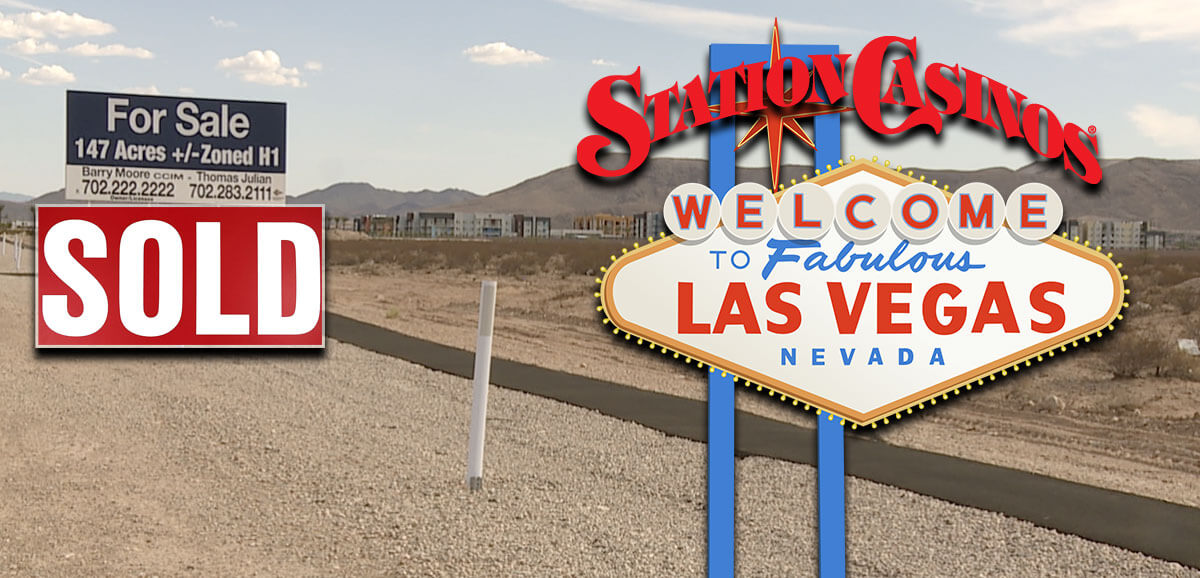 Station Casinos has purchased a 126-acre land at the southwest corner of Las Vegas for $172.4 million.
The gambling company already owns huge parcels of land in the Las Vegas strip.
Just days ago, Station announced that it would tear down three shuttered South Nevada properties.
A few days after announcing plans to demolish three shuttered casinos in Southern Nevada, Station Casinos has purchased a 126-acre land south of Las Vegas for $172.4 million
Said Scott Kreeger, President of Red Rock Resorts which owns Station Casinos:
"We are excited about the potential of this site as a local and regional destination casino resort. The larger acreage parcel allows the Company greater flexibility in master planning to take maximum advantage of the future development. We look forward to sharing our plans in the future."
The magnitude of the Deal Eclipsed Land Sales in the Area
🎰 A 126-acre site in Las Vegas was sold for more than $172 million to Station Casinos

Read more: https://t.co/50lIJXUqPj#casino #slots #news #gambling #vegas pic.twitter.com/IixZzSdx6V

— CasinoAndSlots (@CaS_ORG) July 21, 2022
The 126-acre property is located at the southwest corner of Las Vegas Boulevard and Cactus Avenue. According to developer Larry Canaelli, who closed the sale last Monday, the magnitude of the deal eclipsed the other land sales in the area.
The new property is located several miles south of the strip and is right across the street from the roughly 57-acre land that the company has owned for several years and which it has tried to sell. Its size marks a significant increase in its land holdings as Station owns big pieces of land scattered around the Las Vegas valley.
Station's Vast Land Holdings in South Nevada
Station Casinos Breaks Ground on Durango Casino & Resort https://t.co/RrSi4wrfhL by @Vegaspublicity_ @stationcasinos @durangoresortlv pic.twitter.com/YmOD9bCKoB

— VegasPublicity.com (@VegasPublicity_) March 12, 2022
Before its latest purchase, Station already had vast land holdings in South Nevada. In a securities filing, the properties include 45 acres in Inspirada at the southern tip of the valley, 47 acres in Skye Canyon in the upper northwest valley, and 58 acres at Flamingo Road and Town Center Drive in Summerlin.
Earlier this year, Station Casinos broke ground on a $750 million casino resort project in Durango Drive, and the 215 Beltway in the southwest valley, near Ikea The Durango Resort is being built on a 50-acre property with an adjacent land area of 21 acres which is held for sale. It is also developing a Wildfire Casino on 5 acres of land along Fremont just south of Charleston Boulevard in the downtown area.