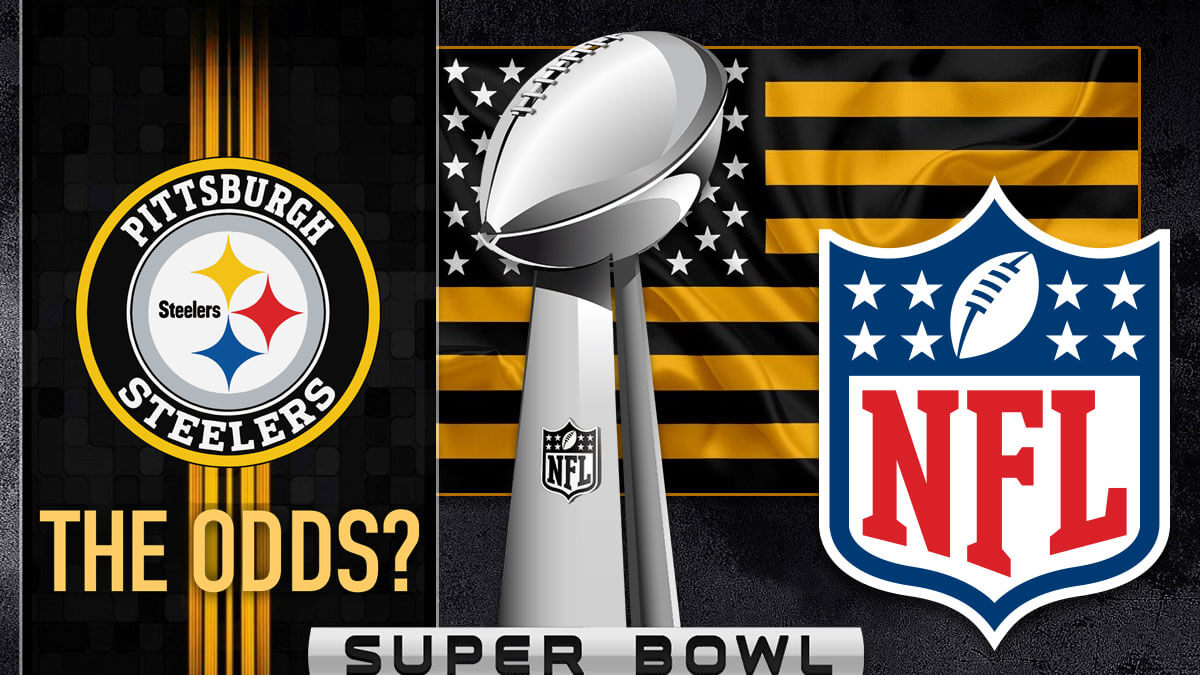 The Pittsburgh Steelers saw their Super Bowl Odds tumble from +5500 to +7000 after signing Mitchell Trubisky to a two-year deal worth $14 million.
Trubisky however, has a 29-21 record and has been to the playoffs two times.
Pittsburgh also has the longest odds to win the AFC North Division at +650.
The Pittsburgh Steelers did not get the same love from the oddsmakers that the Green Bay Packers, Denver Broncos, and Tampa Bay Buccaneers got when they got their starting quarterback for the 2022 NFL season.
Green Bay moved up the odds boards after Aaron Rodgers announced he was returning. Denver zoomed up after trading for Russell Wilson. Tampa Bay shot up the betting boards when Tom Brady unretired. Pittsburgh?
The Steelers signed former Chicago Bears starter and recent Buffalo Bills backup Mitchell Trubisky to a two-year deal worth $14 million and the oddsmakers didn't care. In fact, some of the best NFL betting sites thought it made the Steelers worse.
Steelers' Super Bowl Odds Got Worse
The Steelers signed Mitch Trubisky and their Super Bowl odds got worse @FDSportsbook… ? pic.twitter.com/lUyTVyg6EH

— Action Network (@ActionNetworkHQ) March 14, 2022
In the aftermath of the Trubisky signing, the Steelers' Super Bow LVII odds went from +5500 to +7000 ( yes, that's not a typo ) at the FD Sportsbook. PointsBet USA saw them fall to +6000 as did Unibet. BetMGM meanwhile, said that the news didn't do anything to change the Steelers' fate and kept the Pittsburgh at +5000. The Steelers also remained at +5000 via the Caesars Sportsbook. The BetOnline App also said there was no movement in the Steeler's +4000 Super Bowl odds.
Despite the addition of Trubisky, the Steelers still remanded with the worst odds to win the AFC North division at +650 via the FD Sportsbook. Pittsburgh is also listed at +650 via Bet365 USA and Unibet while BetRivers also has Pittsburgh at the bottom of the AFC North but with shorter +600 odds. Meanwhile, FoxBet has them at longer +800 odds to win their division.
But these odds do not guarantee that Trubisky will fail in Pittsburgh. Given Ben Roethlisberger's steep physical decline last season, Trubisky will immediately make the Steelers better. With Mike Tomlin being one of the best coaches in the NFL and offensive coordinator Matt Canada's penchant for play-action passes and moving pockets, there is a possibility that Trubisky's skills could be maximized because after all, his career numbers say that he isn't as bad as he has been portrayed to be.
Trubisky Has a 29-21 Record
RT @myNFLstats: #Bills Mitchell Trubisky QB Free Agent Profile.
QB Record- 29-21
Comp- 64.1 %
Yards- 10,652
TD- 64
INT- 38 pic.twitter.com/Lo78WlYrtx

— NFL Trade News (@NFLTradeNews) February 24, 2022
Let's not forget that Trubisky has a 29-21 record and had a winning season in each of his last three years as a starter in Chicago. The former 2nd overall pick of the 2017 NFL Draft has career totals of 10,652 passing yards, 64 touchdowns, 38 interceptions, and a completion rate of 64.1%. He led the Bears to the NFC North Division title in his second season and made the Pro Bowl that year. More importantly, he has two playoff starts.
Pittsburgh could have gone after Russell Wilson or Jimmy Garropolo. However, acquiring both would've cost them valuable draft picks and needed to pay them big salaries. Trubisky's deal was a bargain that even if he fails next season, it is an affordable rate for a future backup. And if he does not succeed, they will get a higher draft pick in a class that is expected to have plenty of quality franchise quarterback potentials.
The Steelers will be playing in an AFC Conference that has the Kansas City Chiefs, Buffalo Bills, Denver Broncos, Cincinnati Bengals, L.A. Chargers, and Baltimore Ravens. Mitchell Trubisky may not be on the same level as the starting quarterback for those teams. But definitely, he is the best quarterback in the market that gives the Steelers the chance to achieve success this year without hurting their opportunity to try again next season.