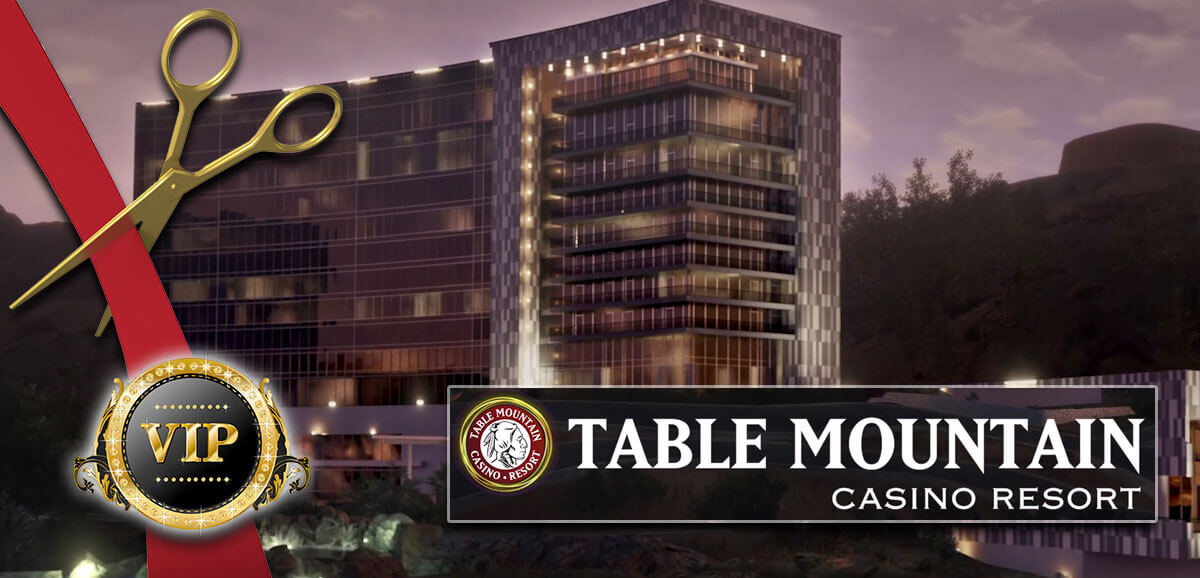 Table Mountain Casino in California held a ribbon-cutting ceremony on Wednesday.
The new casino adjacent to the old building will have 2,400 slot machines and 33 table games.
Table Mountain Casino is owned by the Table Mountain Rancheria tribe.
The Table Mountain Casino in California held a ribbon-cutting ceremony on Wednesday, one day before its scheduled grand opening.
The event was attended by the Table Mountain Rancheria Tribe Council, Table Mountain Casino Board of Directors, executives, and team members:
Congratulations to @Tablemtncasino on the completion of their beautiful new hotel. Great restaurants, an amazing golf course, and much more. Tribal leaders are incredible community partners, sharing their success with others over and over again. pic.twitter.com/ok8Z9LPdJ6

— Jim Patterson (@JimPatterson559) July 20, 2022
110,000 Square Foot Casino Floor
From a 110,000 square foot gaming floor to a concert venue, CEO John Dinius says the new Table Mountain Casino and Resort exceeds expectations. https://t.co/ESSHe4SRkh

— ABC30 Fresno (@ABC30) July 21, 2022
Located adjacent to the original Table Mountain Casino which opened 35 years ago as a small bingo hall, the new casino is owned by the Table Mountain Rancheria, a federally-recognized tribe of Native American People from the Chukchansi band of Yokuts and the Monache tribe.
The new casino's 110,000 square foot casino floor has high ceilings and light features with over 2,400 classic and state-of-the-art slot machines, 33 table games, and a high-limit room. It also features the "Dragon's Den", an Asian-inspired gaming room, and an exclusive player's club.
Other Amenities of the Table Mountain Casino
I'm up at Table Mountain Casino Resort for the ribbon cutting. The brand new resort has 171 hotel rooms and a 110,000 sq ft gaming floor. The grand opening for the casino is tomorrow. Tune in tonight on @KSEE24 & @CBS47 for the full tour! pic.twitter.com/WUt8bwCsEo

— Mederios Babb (@mederiosbabb) July 20, 2022
It features a 12-story hotel tower that will have 171 hotel rooms and luxurious suites which have breathtaking sunrise and sunset views of the San Joaquin Valley. The hotel's 12th floor will house the new Sukai Teppanyaki Restaurant which features outdoor seating and a lush Japanese garden. Other dining options include Eagle's Landing Steakhouse and a new food court that will have Mangia Italian, 777 Tacos, Twisted Noodle, and a new venture with Freddy's Steakburgers and Frozen Custard.
The 23,000 square-foot events center can be divided into four rooms that can accommodate business meetings, conferences, weddings, reunions, and receptions. The concert venue can accommodate up to 2,000 guests and will feature a wide variety of options. On opening night, it will be Country superstar Blake Shelton who will be performing.