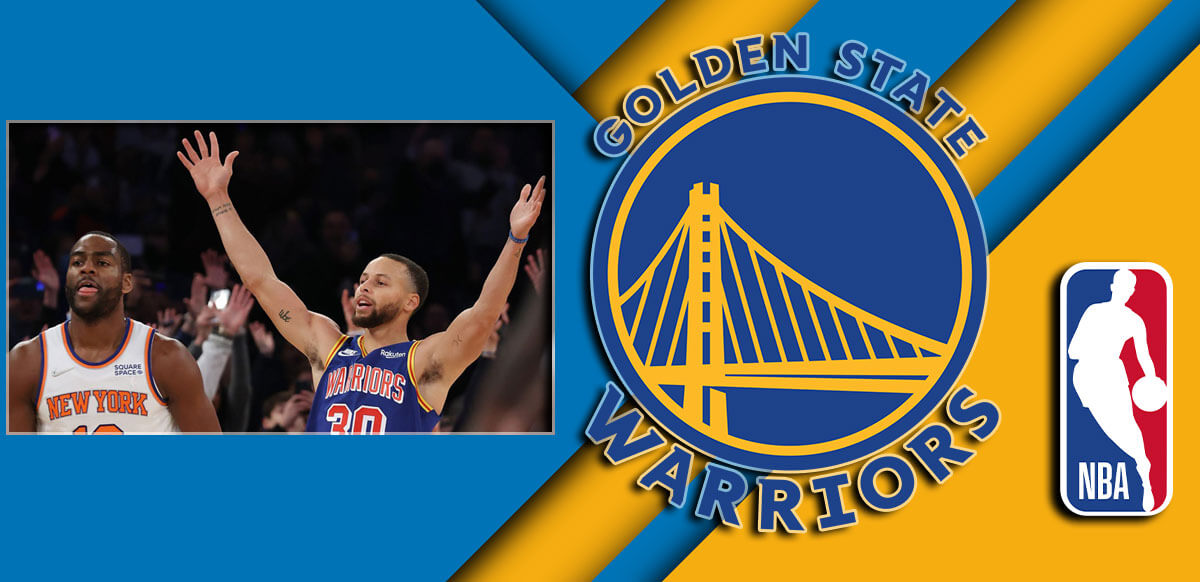 The Golden State Warriors have a team total over record of 4-24 this season after holding the Knicks to 96 points last night.
Golden State has the best UNDER record in the NBA at 20-7-1.
The under is 10-2 in Golden State's 12 road games this season and 11-3-1 in their 15 conference games played.
The Golden State Warriors have been money in the bank to their Moneyline and Spread bettors this season. And why not? The Dubs are a league-best 23-5 SU this season and are also 18-9-1 ATS on the year, second-best in the league.
But the Warriors aren't just cashing in Moneyline and Spread bets this season, the Dubs are also winning Over/Under bets this year. In fact, they are covering the UNDER at a higher percentage than they are covering other bets this season.
Warriors Have a Team Total Over Record of 4-24
After the Knicks were held to 96 points tonight, teams playing the Warriors have a Team Total Over record of 4-24 (!!) @betsstats pic.twitter.com/R5LBF4rpAH

— Barstool Sportsbook (@BSSportsbook) December 15, 2021
With the Warriors holding down the Knicks to 96 points last night, Golden State has held 24 out of its 28 opponents this season below their total team points game prop bets. New York's total was set at 103.5 points at the BetOnline App and the Dubs held them to 7.5 points below that.
In their last 17 games, only the San Antonio Spurs have scored more than 104 points against the Warriors, putting up 112 in a win over the Dubs on December 4th. In eight of those games, the Warriors have limited their opponents to below 100 points. Six of those have happened in their last 11 games.
Golden State's defense has been the key to their success this season. The Warriors lead the league with an average of 100.2 points per game allowed. They are also tops in the NBA in defensive efficiency at 98.3 points per 100 possessions, the only team in the league to have a defensive efficiency average below 100.
Best Under Team in the NBA
Best OVER teams in NBA this season:

Hornets 17-11-1
Nuggets 16-11
Heat 16-11
Grizzlies 16-12
Raptors 15-13

Best UNDER teams:

Warriors 20-7-1
Mavericks 19-8
Cavaliers 18-11
76ers 17-10-1
Pelicans 18-11
Bucks 17-11-1

Data per @Bet_Labs

— John Ewing ? (@johnewing) December 15, 2021
Golden State is also the top Under team in the NBA this season with the under going 20-7-1 in their 28 games played this season or 74.1%. Their Over/Under plus/minus of -7.5 points is also the best mark in the league.
The Dubs have seen the total go under in 10 out of their 12 total road games this season (83.3%), with a plus/minus of -11.5 points per game. At the Chase Center this season, the total has gone under in 10 of 16 games with one push (66.67%) with a plus/minus of -4.4 points per game.
The under is 9-4 or 69.2% in Golden State's 13 non-conference games played this season with a plus/minus of -6.5 points per game. Meanwhile, the under is hitting at a higher percentage when the Warriors play their Western Conference rivals. The under is 11-3-1 or 78.6% in their conference games with a plus/minus of -8.3 points.