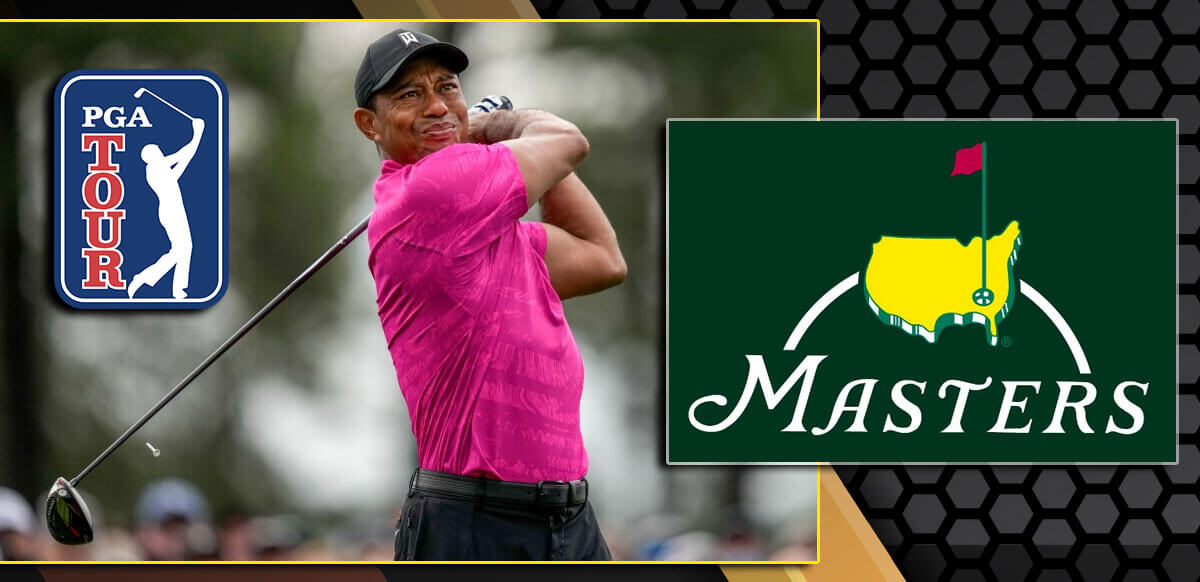 Tiger Woods rallied from a slow start in Round 2 to finish with a 2-over par 74 and make the cut for th 2022 Masters.
This marked the 22nd consecutive time that Woods has made the cut in Augusta, the third longest such streak since cuts were implemented in 1957.
Woods entered the Tournament with a +120 odds to make the cut and a -160 to miss it.
The story of the 2022 Masters Tournament has been Tiger Woods. With two rounds completed after Friday, everything is still about Tiger. And with the 15-time Major Tournament winner making the cut, more stories and well, betting action will be driven around Woods this weekend.
Tiger Opened at +120 to Make the Cut
Tiger at Augusta:

Masters played: 23

Cuts made: 22

Odds to make the cut: +120 pic.twitter.com/0jzQw7SJgF

— PointsBet Sportsbook (@PointsBetUSA) April 5, 2022
Although he was ( and still is ) the most popular bet to win the 2022 Masters, Woods entered the tournament as a +120 underdog to make the cut and just a -160 to miss it. But after Woods made his way through the second nine of Round 2, PointsBet USA adjusted his live odds to make the cut at -400.
Not only did Tiger make the cut, but he also did so for the 22nd consecutive time. Tiger's 22 consecutive cuts made is the third-longest streak by any golfer since the cut was first implemented in 1957. During that stretch, Woods has finished in the Top 25 18 times, a dozen times in the Top 10, eight times in the Top 3, and with five Masters wins.
With a score of 145, Woods made the cut by five shots and is tied for 19th place. He is however currently nine shots behind leader Scottie Scheffler who is at 8-under par. Woods' odds to win the 2022 Masters have dropped +6500 at PointsBet USA, +8000 at Caesars Sportsbook, +9000 at the FD Sportsbook, and +10000 at BetMGM. But then again, it's not just about golf when talking about Tiger Woods.
Not Just About Golf
It isn't just about golf, it's about succeeding against all odds.
Tiger is never done.@tigerwoods @ScHoolboyQ pic.twitter.com/31b2aqVuZo

— Nike (@Nike) April 7, 2022
14 months ago, Woods suffered a near-fatal single-car accident that left him with severe injuries to his right leg. Tiger's injuries were so bad that many people wondered if he could play competitive golf again. But Woods did not give up. From playing with his son Charlie at last year's PNC Championship to his first practice session in Augusta last week, Woods worked on his comeback. Now he's back.
Woods started out slow on Friday, as he bogeyed four out of his first five holes, falling to 3 over par with the rest of his round played in the toughest conditions of the week in Augusta. But as resilient as he's always been, Woods shot a 2-under in his last 13 holes to finish the round with a 2-over 74, advancing safely through to the weekend at one over par.
By just making the Masters cut, Tiger Woods didn't just beat the sportsbooks who placed the plus money sign next to his name. He has succeeded against all odds. And as Nike said in its Masters advertisement, Tiger is never done.