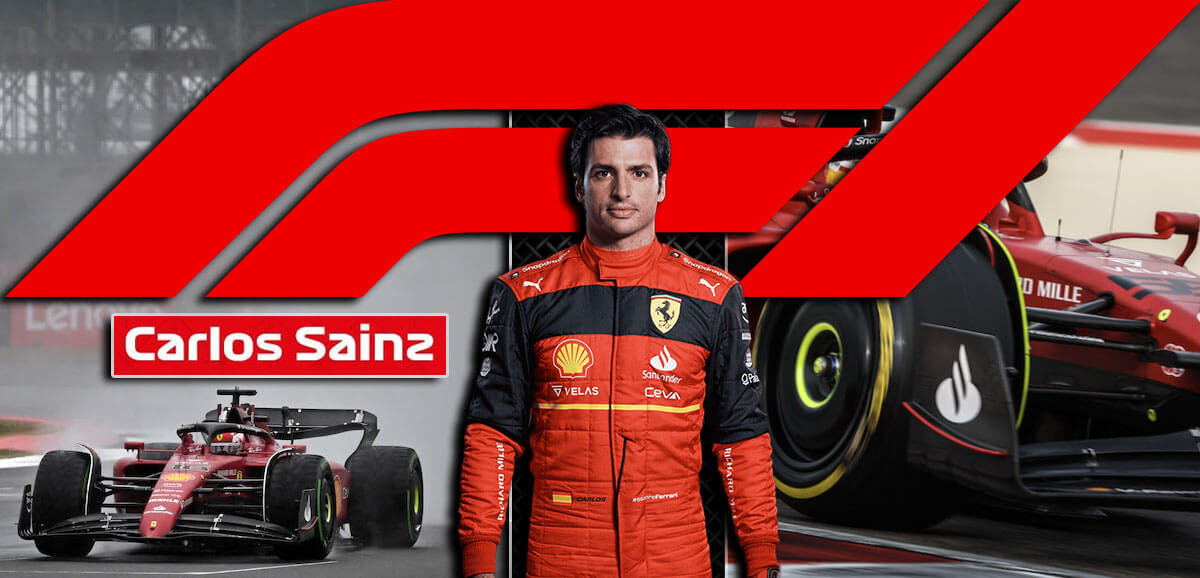 Carlos Sainz upset Max Verstappen to win the 2022 British Grand Prix last Sunday.
Perez opened at +1200 odds but saw his price shorten to +450 after winning the qualifying race.
Verstappen, who entered the race as the -143 favorite to win, finished 7th in Sunday's race.
Carlos Sainz pulled off a huge upset at the 2022 British Grand Prix.
With Drivers Standings leaders Max Verstappen, Sergio Perez, and Charles Leclerc opening as the favorites to win the race, Sainz stole the thunder when he won the qualifying race and earned the right to start at the pole position. The Spaniard then drove the race of his life as he won his first-ever Formula One race at Silverstone.
Verstappen was Heavy Favorite to Win the Race
Which driver are you betting on to win Sunday's F1 British Grand Prix? 🏎

(odds via @FOXBet) pic.twitter.com/yriUF2XD07

— FOX Bet Live (@FOXBetLive) July 2, 2022
Verstappen traveled to Silverstone as the heavy -110 favorite to win the race with Leclerc at second with his +225 odds. Sergio Perez was third at +900 while Lewis Hamilton was listed at +1100 odds. Sainz and George Russell were tied for 5th at +1200 odds. But Sainz's odds improved to +450 after securing his first-ever pole position. At that point, only Verstappen at -143 had shorter odds to win the race than Sainz as Leclerc also entered the race at +450 odds.
But the day belonged to Sainz. After he obeyed team orders to let teammate Charles Leclerc through Lap 32, he reclaimed the lead after a late Safety Car and restart. Leclerc, Sergio Perez, and Lewis Hamilton figured in a thrilling battle for second. Eventually, it was Perez who finished second while Hamilton, who had won seven out of the previous 8 installments of the Britsh Grand Prix, placed third.
Meanwhile, Verstappen held off Haas' Mick Schumacher and finished 7th. But with Leclerc finishing in 4th place, the defending Formula One Champion still has a healthy lead of 34 points versus teammate Perez and 43 points over chief rival Leclerc. Hamilton finished on the podium in a second consecutive race, showing signs that Mercedes is making progress.
First F1 Grand Prix Win
CARLOS SAINZ WINS HIS FIRST F1 GRAND PRIX! 🏆 pic.twitter.com/6vBjflwlbG

— ESPN F1 (@ESPNF1) July 3, 2022
As stated earlier, Sainz won qualification and started from P1 for the first time in his Formula One career. He did not waste the opportunity of being the pole sitter as he also ended up winning his first F1 Grand Prix race. With the win, Sainz joined Fernando Alonso as the only Spaniards to win a race in Formula One.
With 25 points earned, Sainz overtook George Rusell for 4th place in the Drivers Standings with a total of 127 points. Russell took home no points on Sunday and remained at 111 points and down to 5th place. As for Sainz, he is just 11 points behind Leclerc for third place in the championship standings.
Sainz is coming off his best finish ever in 2021 when he placed 5th. If he keeps his current standing, it will be another career-best finish for the 27-year-old Spaniard. Sainz has opened with the third-best odds to win the next race of the season at +900 via Bet365 USA. However, Verstappen is the -120 favorite having won three out of the last four installments of the Austrian Grand Prix at the Red Bull Ring. Leclerc has the second-best odds to win at +250.