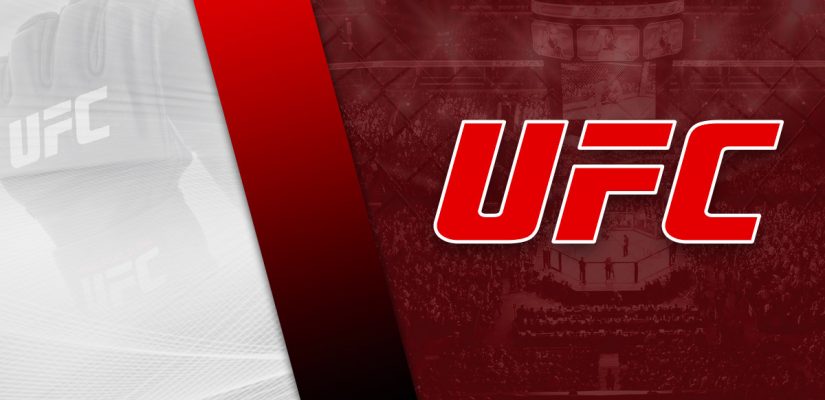 Valentina Shevchenko is calling for a third fight against Amanda Nunes.
Nunes beat Shevchenko at UFC 196 and at UFC 215.
The UFC 215 win though was debatable, and Shevchenko has valid claims that she was robbed.
Valentina Shevchenko has ascended as one of the premier fighters in the UFC. The 32-year old Kgrystani-Peruvian fighter is the current UFC women's flyweight champion. Bullet won the inaugural women's flyweight belt at UFC 231 when she dominated former UFC women's strawweight champion Joana Jedrzejczyk in a five round striking battle.
Since winning the belt, Shevchenko has successfully defended the title three times. She knocked out Jessica Eye with a spectacular head kick at UFC 238, decisioned veteran Liz Carmouche at UFC on ESPN +14 in August 2019, and then knocked out Katlyn Chookagian at UFC 247 last February.
Massive Favorite To Retain Her Title
With Shevchenko repulsing one contender after another with relative ease, she has earned her spot as the third best female pound for pound fighter in the promotion behind women's bantamweight and lightweight champion Amanda Nunes and UFC women's strawweight champion Weili Zhang.
Shevhenko is scheduled to defend her title for the fourth time against 3rd ranked Jennifer Maia at UFC 255 on November 22. But the oddsmakers aren't giving her next challenger a shot at beating her. According to SportsBetting.ag, Bullet is a massive -1200 to keep her belt against Maia who is currently listed as a heavy +800 underdog. If the oddsmakers are correct, Shevcehnko would be leaving UFC 255 with the belt around her waist and looking for her next challenge.
Valentina was a guest at Hablemos MMA earlier this week, and called for a third fight with Amanda Nunes in the future.
On this week's episode of @HablemosMMA, UFC women's flyweight champ @BulletValentina told me she'd be interested in a trilogy fight with Amanda Nunes.

"It would be very logical to have that third fight between us."

Full story: https://t.co/fccPtm7ONu

— Danny Segura (@dannyseguratv) November 2, 2020
Said Shevcehnko:
"I think it would be logical. She's been going through her opponents very easily, and I think that for the future, it would be logical to have a third fight because the second fight … I didn't lose it. I won it."
Controversial Second Fight
Valentina Shevchenko on UFC 215 loss to Amanda Nunes: '3 rounds out of 5, I definitely won' https://t.co/CY6vfwEKaR

— Bloody Elbow (@BloodyElbow) September 14, 2017
Nobody questions Nunes' win over Shevchenko when they first met at UFC 196, but even then, Shevchenko finished strong and challenged the Lioness like no other opponent before. That strong finish was one of the reasons why they fought again, at UFC 215 three years ago. Now that fight was an entirely different story.
Nunes won the fight by split decision with judges Sal D'Amato and David Therien scoring the bout 48-47 in favor of Nunes and Tony Weeks scoring it 48-47 in favor of Shevchenko. Now that itself is an indication of how close the fight was. If you take a closer look at the scorecards, only the first round was the one that all three judges agreed upon.
Two judges gave Shevchenko rounds two to four and two also gave Nunes the fifth round. So if Shevhenko won three rounds, why did Nunes win? In a 10-point must system, the scores are tallied per judge, not per round. In this fight, D'Amato and Therien had Nunes winning three rounds each so she won, but disputedly.
Again, if you examine the scorecards, Nunes pulled off the win by taking Round 5 which D'Amato and Therien gave her. But if you look at the stats in that round, Shevchenko outstruck Nunes 14-4 in significant strikes. However, because Nunes landed a takedown which interestingly was initiated by Shevchenko but went the wrong way, the judges gave Nunes the round, even if she didn't land any significant strike from her dominant position.
Logical Third Fight?
Valentina Shevchenko Believes She Beat Amanda Nunes at UFC 215, Wants Trilogy Fight https://t.co/5m8OVBxq1p #AmandaNunes #ValentinaShevchenko via @MiddleEasy

— MiddleEasy (@MiddleEasy) November 3, 2020
We can argue with so many points that Shevchenko won that bout. Because if you put a different set of judges to score that fight, the scores could have been different and it wouldn't be a surprise if Valentina won the fight.
They say to win a title one must take the belt from the champion. It's arguable that Valentina Schevchenko beat Amanda Nunes on points at UFC 215. But it wasn't decisive enough to take the belt away from her. Shevchenko is now the UFC women's flyweight champion with three successful title defenses. Perhaps the judges will score a third fight differently.
There's no doubt that Nunes is one of the best female mixed martial artists of all-time, if not the greatest. She is the first two-division women's champion in UFC history and the first to successfully defend both titles. She doesn't need to beat Valentina Shevchenko a third time to secure her legacy. But fans wouldn't mind these two champions settling their score once and for all.