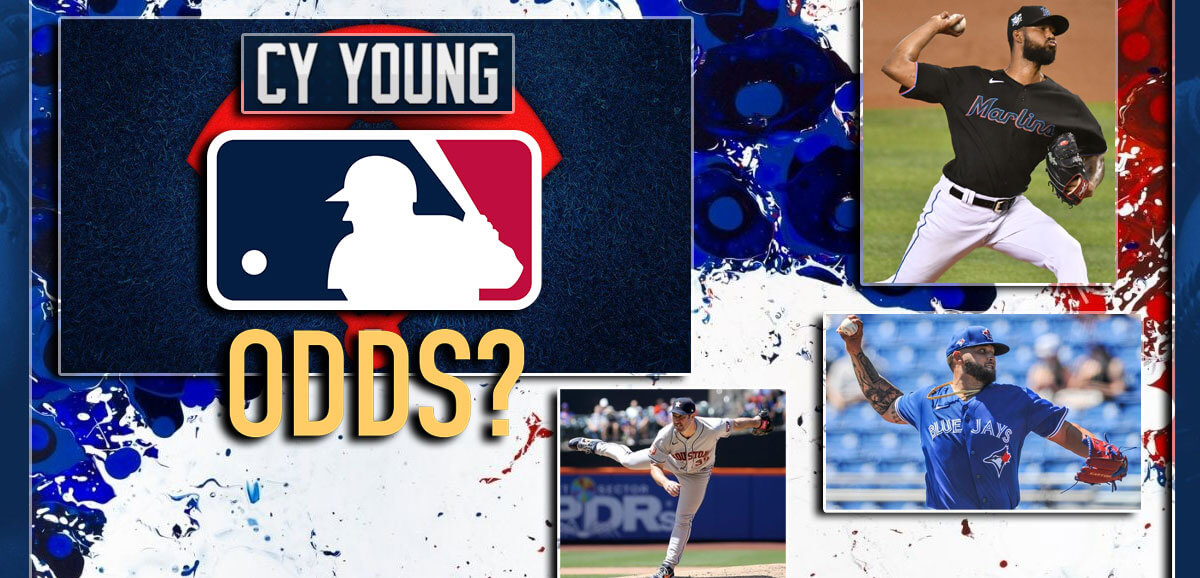 Justin Verlander and Alex Manoah are the most popular bets to win the AL Cy Young Award.
AL Cy Young favorite Shane McClanahan is 6th in bets and 4th in handle.
Meanwhile, favorite Sandy Alcantara is the most popular bet to win the NL Cy Young award.
Sandy Alcantara and Shane McClanahan are the current Cy Young betting favorite in their respective leagues. However, while Alcantara is also the clear favorite among bettors in the NL Cy Young market, it's Justin Verlander and Alex Manoah that are fighting for the right to be the favorite bet in the AL Cy Young market.
McClanahan, Verlander, and Manoah all entered the current season with +2000 odds to win the AL Cy Young award. But after excellent starts, McClanahan is the current betting favorite at +250 while Verlander is second at +275 and Manoah third with his +600 odds.
Bettors at BetMGM however, are favoring Verlander and Manoah over McClanahan.
First to 10 Wins this Season
Justin Verlander is the first pitcher to reach 10 wins this year 👏 pic.twitter.com/g7vUOSJoAn

— FOX Sports: MLB (@MLBONFOX) June 29, 2022
The 39-year-old Verlander is one year removed from Tommy John's surgery but recently became the first starting pitcher to win 10 games this season. The Astros are 11-4 in Verlander's 15 appearances this season but they have won nine out of his last 11 starts. The right-hander currently ranks 4th in ERA at 2.03, 3rd in WHIP at 0.83, and is without question one of the best pitchers in baseball this season.
Verlander has the highest betting handle in the AL Cy Young market with 17.1%. Only Alex Manoah at 13.3% and Shohei Ohtani have double-digit betting handles among AL Cy Young favorites. Verlander's ticket percentage of 12.9% is also second-highest, behind only Manoah's 13.3%. Only Manoah and Verlander have double-digit betting slips.
Current favorite McClanahan only has 7.6% of the bets and 9.7% of the money. That's just good for 6th in tickets and 4th in dollars. On the other hand, Ohtani at +1200 odds is 4th in tickets with 8.4% and third in handle at 13.0%. Meanwhile, Nestor Cortes who was not on the opening boards at the top MLB sportsbooks but is now at +2500 has 7.7% of the tickets and 7.4% of the handle. Gerritt Cole who was the early favorite at +400 but is currently listed at +800, has 7.3% of the bets and 7.0% of the money.
Another Incredible Outing
#Marlins Sandy Alcantara tonight:

8.0 IP
2 H
0 BB
10 SO
0 ER

NL CY Young Favorite🤔 pic.twitter.com/5X6snH7YIG

— MLB Central (@TheMLBCentraI) July 6, 2022
The betting landscape is much clearer in the National League where current betting favorite Sandy Alcantara of the Miami Marlins is also the most popular bet and is so by a mile. Alcantara delivered another incredible outing on Tuesday as he allowed zero earned runs on two hits with 10 strikeouts with no walks in 8.0 innings pitched during a 2-1 win over the Angels.
Currently, at +160 odds, Alcantara is the only pitcher in the NL Cy Young boards to register a double digit percentage in tickets and handle. His ticket percentage of 13.2% is nearly double the second placer Walker Buehler's 7.7%. Buehler's odds have significantly dropped from +1000 to +8000. Meanwhile, Alcantara's 21.4% betting handle is almost three times larger than Buehler's 8.5%.
Tony Gonsolin who has gone from being off the board to a +1000 favorite to win the NL Cy Young award is the third most popular bet in the NL with 6.5% of the tickets and 6.8% of the betting handle. On the other hand, Max Scherzer who has gone from +700 to +4000 has 5.8% of the tickets and 5.7% of the money while Zach Wheeler has 5.7% of the tickets and 4.7% of the handle.