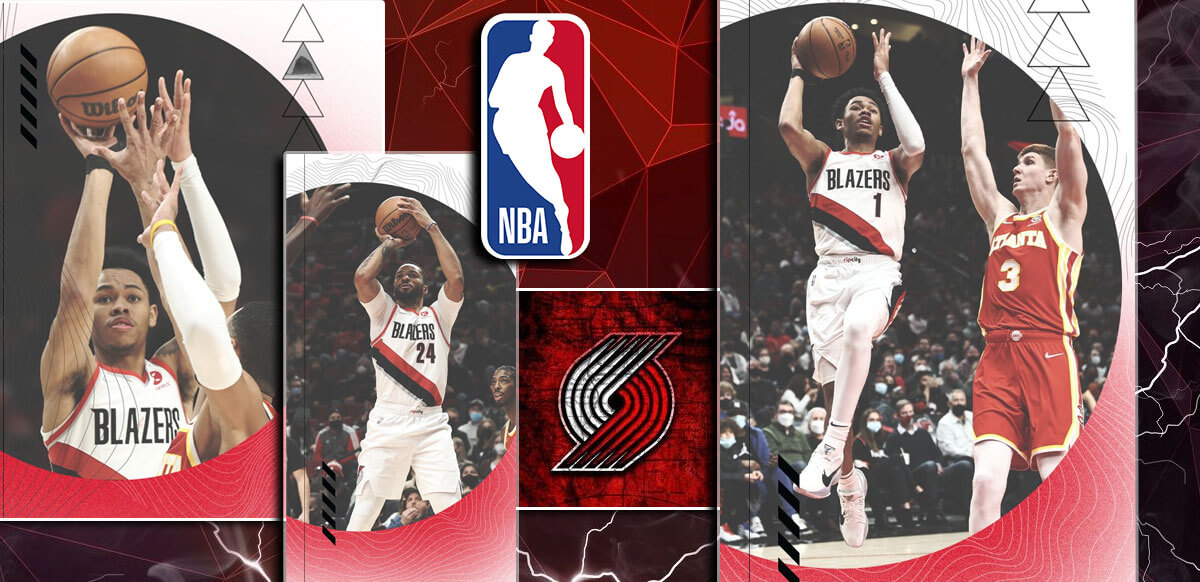 Hawks, Blazers represent the two lowest covers in the NBA
Hawks' odds remain stable despite 16-20 ledger
Blazers stumble behind defense, Lillard's low shooting
Atlanta Hawks guard Trae Young scored 56 points, a season-high in the NBA, but Portland's Anfernee Simons had a career-high 43 points as the Trail Blazers added to the Hawks' woes in a 136-131 victory at Moda Center in Portland on Monday night.
— Atlanta Hawks (@ATLHawks) January 4, 2022
The Hawks, who came into the game as a (-4) favorite, fell for the fifth time in six games as six Hawks came off the covid list while five other players joined head coach Nate McMillan on the list.
Atlanta is only 3-8 ATS in it's last 11 games while Portland broke a five-game losing streak and a four-game losing streak ATS.
This turned out to be a battle of the two worst records in the league ATS as the Hawks are currently 14-22-0 while the Blazers post at 13-23-0.
BLAZERS WIN!
BLAZERS WIN! pic.twitter.com/VhiHJHW61s

— Portland Trail Blazers (@trailblazers) January 4, 2022
The Trail Blazers have also covered three OVERs in their last four games while the Hawks have covered the OVER in each of their last four outings. Young was on fire as he made 17-of-26 shots, including seven triples and a perfect 15-of-15 from the line.
Atlanta led 105-100 going into the third quarter, but the Blazers hit the Hawks with a 12-0 run to take a 112-107 lead on a three-point field goal by Nasir Little with 7:49 to play. The Hawks got as close as two at 127-125 on a pair of free throws by Young with 55 seconds remaining.
Simons, playing with the death of his grandfather weighing on his mind, was 13-of-21 from the floor with a career-high nine threes in scoring 43 points in 39 minutes.
"I really can't take credit for how I played tonight… Sadly my grandpa died last night from cancer. This is all him, honestly. I give credit to him, dedicated this whole game to him."

Sending so much love to @anferneesimons & his family ❤️ ❤️ pic.twitter.com/pVdKHAFB57

— Portland Trail Blazers (@trailblazers) January 4, 2022
He averages 12.9 points per game and shoots 39 percent from three, just below team leaders Norman Powell and CJ McCollum who are at 39.3 percent.
Hawks in Nosedive Nearing the Mid-Point
The Hawks were looked at supposedly as a potential challenger in the Eastern Conference as they were listed at (+2000) to win the East at the beginning of the season.
FEELIN' IT ???@TheTraeYoung x #NBAAllStar pic.twitter.com/ZKKNHFQw4f

— Atlanta Hawks (@ATLHawks) January 4, 2022
The odds haven't changed that much as Atlanta is currently posted at (+1900) while some online sportsbooks have them around (+2200).
In addition to COVID-19 absences of late, this has been an injured team throughout the season so it has not been able to get any chemistry and continuity into their season thus far.
De'Andre Hunter is one of the key players that McMillan needs back in the lineup, but he is out after wrist surgery, which is likely going to cause him to miss eight weeks.
The Hawks have struggled from inside the arc as they have shot only 51.5 percent (24th/NBA) while defending at a 46.7 percent clip overall (26th/NBA). Lots of that has to do with not being able to force very many steals and convert turnovers to points as Atlanta only forces 11.8 turnovers per game, last in the Association.
Atlanta still has the second-best odds to win the Southeast Division as the Hawks are perched at (+600) while the Miami Heat check-in at (-475).
The Charlotte Hornets (+800) are in third followed by the Washington Wizards (+3500) and the Orlando Magic (+100000).
Charlotte has the best record ATS in the division at 22-16-0 and a 57.9 cover percentage while the Heat is 21-17-0 ATS with a 54.1 percent cover percentage.
Washington is 18-18-1 ATS while the Magic are 17-21-0.
Meanwhile Young is averaging 36 points and 11 assists in his last five games as he is trying to carry the 16-20 Hawks back into contention.
The only player in NBA history to have 55+ points and 14+ assists in a single game ?@TheTraeYoung x #NBAAllStar pic.twitter.com/7vgYHqHogM

— Atlanta Hawks (@ATLHawks) January 4, 2022
Young's MVP odds are tenth in the NBA at (+6000) as Golden State guard Steph Curry is the favorite right now at (+120) while the Nets' Kevin Durant spots a (+240).
Blazers Looking to Find Path Back Into Playoffs
With Utah and Denver once again having solid seasons which will put them squarely into the playoffs, it's a tough chore for Portland to be able to climb very far in the Northwest Division.
The Trail Blazers' odds are at (+20000) to win the Northwest as they struggle behind the Jazz (-8000) and the Nuggets (+2800).
The improving Minnesota Timberwolves are tied with the Blazers with that (+20000) spot. Oklahoma City (+100000) once again is in the cellar.
— Portland Trail Blazers (@trailblazers) January 4, 2022
Defense and defending the three are the Trail Blazers' biggest bugaboos as opponents shoot 48 percent from the field and 37.5 percent from three.
Both numbers are last in the league while Portland gives up 113.2 points per game (27th/NBA).
At 14-22 ATS, the Blazers have a 38.9 percent cover rate which keeps them ahead of OKC in the Northwest as the Thunder is 13-23-0 and are covering only 36.1 percent of their games.
Season high 28 & counting for Ant pic.twitter.com/7G1Lvoa8PJ

— Portland Trail Blazers (@trailblazers) January 4, 2022
In comparison to the top of the division, the Jazz is 27-10 SU, but 18-19-0 in covering only 48.7 percent of the time. Denver is 18-17 SU and 15-20-0 ATS as the Nuggets cover the number only on 42.9 percent of their outings.
Minnesota is 17-20 SU, but the T-Wolves currently are 20-17-0 ATS and cover their games at a 54.1 percent clip. Damian Lillard (24.0 ppg, 7.3 apg) leads the Blazers in scoring although he has had a tough time shooting the ball so far this season.
Both his 40.2 percent from the floor and the 32.8 percent from three would currently be career lows if those manifest themselves until the end of the season.