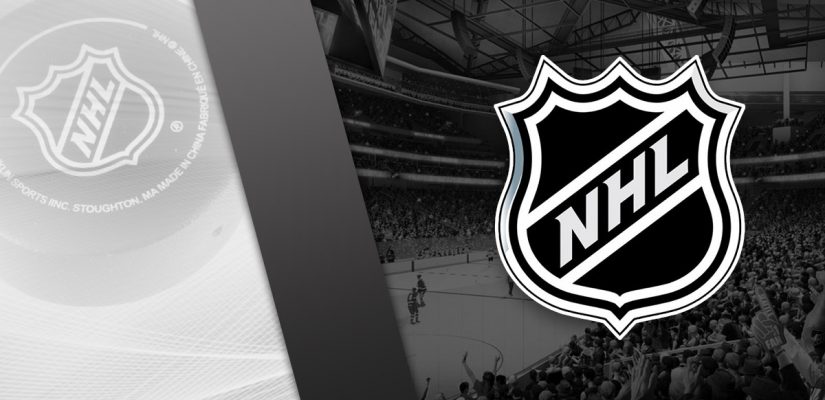 I saw my 5-0 streak snapped on Friday night with my last set of NHL picks, but also picked up a winner on that evening as well.
I had the Under 5.5 between the Coyotes and Wild, and a 0-0 score entering the third pretty much guaranteed a win there. The Wild made it close with a four-goal third-period explosion, but the 4-0 final still fell Under the total and notched us a one-unit profit.
That said, while we were briefly in profit territory for the first time in a long time this season, the Kings and Avalanche unfortunately played a low-scoring game when I had the Over 5.5. Colorado scored the only two goals of the night in a 2-0 final that finished well below the 5.5 total, handing us a 1.07-unit loss.
All told, the 1-1 night saw us drop 0.07 units, so no harm, no foul as we look to get back into winning form with this Canadiens vs. Jets NHL Pick from Winnipeg!
Season Record: 24-24
Units: -0.68
Canadiens vs. Jets Betting Odds
Canadiens (-110)
Jets (+108)
Canadiens -1.5 (+205)
Jets +1.5 (-245)
Over 5.5 (-114)
Under 5.5 (+103)
Canadiens vs. Jets NHL Pick Breakdown
Canadiens
Offense
After seemingly bouncing back offensively with a 5-1 win over the Vancouver Canucks last Wednesday, the Canadiens were held to just one goal in back-to-back losses in Calgary on Thursday and Saturday while mustering just 43 shots on goal in those games as well.
Remember, this offense came out of the gate white-hot this season but has certainly stumbled since. It's still on the fringe of being a top-10 group as they're tied with the Minnesota Wild with 3.19 goals per game on the season and their power play has been solid, if unspectacular at 21.3%, good for 14th league wide. That man advantage went 0 for 4 in those losses in Calgary.
While the results have simmered to be sure, the underlying metrics remain strong. At 5v5 this season, the Habs rank first in the NHL in scoring chances for/60, seventh in high-danger chances for/60 and 13th in expected goals for/60 at 5v5 this season, according to Natural Stat Trick. That said, their 2.70 goals/60 at 5v5 this season is well above their 2.25 expected mark, so it's understandable as to why that offense has cooled as the season has moved along, although plenty of teams across the league are scoring more than deserved at this point.
After scuffling late last week and into the weekend, the Canadiens will certainly look to regroup offensively for this one tonight.
Defense
The biggest news out of Montreal today was the announcement that defenseman Ben Chiarot would undergo surgery to repair a broken hand sustained in a fight. The six-to-eight week timeline could end Chiarot's season, and it appears that Xavier Ouellet — not Victor Mete — will be the one inserted into the lineup for this one tonight.
It's not as if the Canadiens were poor in their back-to-back losses to the Flames as they yielded just five goals in those two games and went 5 for 6 on the penalty kill, but you're not going to win too many scoring just one per night yourself.
Like with the offense, the defense is right there at the top-10 cut at ninth with 2.63 goals against per game on the season, although their penalty killing hasn't been a strong point at 77.6% on the season, good for a share of 18th in the league, interestingly alongside these Winnipeg Jets.
That said, like the offense, the defensive metrics are also strong. At 5v5, the Habs rank seventh in scoring chances against/60, fifth in high-danger chances against/60 and third in expected goals against/60. Their 1.72 goals against/60 at 5v5 this season is more or less in line with their 1.85 expected mark, so this has indeed been a strong even-strength defense this season.
We'll see if this Canadiens defense can keep up the good work from the last three games in which they've surrendered just six goals.
Goaltending
The firing of Stephane Waite came as a little bit of a surprise a couple weeks ago because it followed a solid effort from Carey Price, although Price had struggled for much of the season prior to that effort.
That said, Price has been excellent since that time, making it increasingly difficult to disagree with the decision.
For the season, Price owns a 2.62 GAA and .907 Sv% across 17 outings, going 8-5-4 in that time. However, that certainly doesn't tell the whole story.
After struggling mightily across his final three starts of February, Price has put forth a stout 1.40 GAA and .952 Sv% across five March outings, allowing just one goal in all but one of those starts, allowing three to the Calgary Flames on Saturday, but also stopping 33 of 36 shots in that one (.917 Sv%).
The B.C. native has certainly responded after some criticism during a tough month of February, but will certainly have his hands full with a very good Jets offense in this one tonight.
Jets
Offense
The Jets uncharacteristically scuffled on offense last season, both on the power play and at even strength. It's safe to say they've put those struggles behind them this season.
For the year, the Jets are tied for fifth while averaging 3.37 goals per game on the season and also sit 10th with a 25% power play clip on the campaign — a number that usually gets you into a race for the best mark in the NHL.
According to the advanced numbers, it's that power play that has generally boosted their overall offensive ranking this season. At 5v5, Winnipeg ranks 15th in scoring chances for/60, 21st in high-danger chances for/60 and 19th in expected goals for/60 on the season while their 2.46 goals/60 at 5v5 is above their 2.13 expected mark.
After these Habs throttled them 7-1 in their most recent meetings, the Jets scored 12 goals over a three-game span against the Maple Leafs in Toronto, taking five of a possible six points in the process. That said, they averaged just 27.3 shots per game in that time and benefited from some suspect Maple Leafs goaltending to boot.
Nonetheless, this is a talented and deep group up front and I'm not sure we should expect a ton of regression from this offense moving forward.
Defense
It's a good thing the Jets were able to capitalize on their chances in Toronto last week as their defense surrendered plenty of their own.
The Jets were much better defensively their last time out when they allowed just 22 shots to Toronto, but were extremely fortunate across the first two games while allowing 39 and 38 shots in that time and a whole whack of high-danger opportunities to boot.
Overall, the Jets are tied for 13th with 2.85 goals against per game on the season while we noted that their PK sits tied with the Habs for 18th at 77.6%. However, they are once again being bailed out by reigning Vezina Trophy winner Connor Hellebuyck as they are about as bad as it gets according to the underlying data.
At 5v5 this season, the Jets rank 30th in both scoring chances against/60 and expected goals against/60 while ranking last in terms of high-danger chances against/60. Their 2.41 goals against/60 — although an elevated number — is still below their 2.53 expected mark, and while it's not a wide margin, it's clear Winnipeg is giving up chances with the worst of em' this season.
Even with miraculous goaltending from Hellebuyck of late, the Jets have allowed 3.20 goals per game over their last five and 10 over their last two games against Montreal.
Goaltending
It was actually Laurent Brossoit who capped a fruitful week in Toronto on Saturday when he turned aside 20 of the 22 Maple Leafs shots he saw, but Hellebuyck is the confirmed netminder in this one tonight.
Despite allowing seven goals in a two-game span in Toronto, Hellebuyck put forth a .909 Sv% in that stretch while seeing 77 shots on goal. Had it not been for him, the Jets would have come away with just two of six points rather than five of six.
He was marvelous in Toronto, but he also owns a 3.67 GAA and .887 Sv% in five March outings while that 7-1 loss to Montreal in their last meeting isn't helping those numbers to be sure.
For the season, the American goaltender has worked to a 2.81 GAA and .911 Sv% to go along with a 12-7-2 record. The numbers aren't eye-popping, but considering the pressure he's under nearly each and every night, he remains the team's most important player at this juncture.
Canadiens vs. Jets NHL Pick
They put forth a quality effort on Saturday in Toronto, but man does this Jets back end struggle.
The Maple Leafs generated 76% of the high-danger chances and another 81% in Thursday's rematch, yet Winnipeg notched three of a possible four points in that time. If those were the results against a Maple Leafs team near the top of the league in scoring chances as well as high-danger scoring chances, it doesn't exactly bode well for their chances tonight against a Habs team also ranking among the league's best in those departments.
Making matters worse is the fact that Hellebuyck isn't even the hotter of the two netminders in this one as it's been vintage Carey Price here in the month of March while Hellebuyck's overall numbers for the month are actually quite poor despite his recent heroics.
While the Jets have an opportunity to leapfrog the Leafs for top spot in the North Division this week, the Habs are the most desperate team here as they hold on to the fourth and final postseason spot in the division.
I like Montreal for a bounce-back effort here in Winnipeg tonight, so I'll grab them on the moneyline.