The United States is a huge country, both in terms of land mass and population. As such, there are all sorts of different US casino laws around the country when it comes to casinos and gambling. While there are some federal betting laws in place, the vast majority of USA gambling regulations are governed by individual states.
Different states have different rules and regulations when it comes to the world of USA casinos online. On this page, you will learn where to gamble online in the US.
Back in 2018, the United States Supreme Court issued a landmark decision when it voted to strike down the Professional and Amateur Sports Protection Act (PASPA). That decision cleared the way for states to decide on a case-by-case basis. Today's federal gambling laws allow states to decide whether or not they want to offer legalized sports betting, both in person and online.
Over 20 states have since taken advantage of the ruling, and more will surely follow in the years to come. The SCOTUS decision focused on sports betting, but states have different rules and regulations when it comes to US casino laws, too.
Nowadays, the internet makes it incredibly easy for Americans to play their favorite casino games online. There are certain advantages to playing online as opposed to patronizing a traditional land-based casino, but US gambling laws have caused quite a bit of confusion over the years, too.
US Online Casinos by State
View the full list of states
Which Laws Have the Biggest Impact on Legal US Online Gambling?
The American gambling industry is regulated on local, state, and federal levels. Casino gambling laws in the USA are more comprehensive in some states than others, and some have quite a bit of gray area. As you'll learn below, United States casino laws can be tricky.
Native American tribes have been granted exceptions and given permission to operate casinos in more than half of the states, while smaller game and card rooms can be found in other states.
Then, of course, there's the internet, which has only been around for a couple of decades or so. This means US online gambling laws were only written fairly recently to account due to the possibility of Americans playing casino games and placing sports bets online. As of now, there are a couple laws that impact the legality of online casinos in the US.
Interstate Wire Act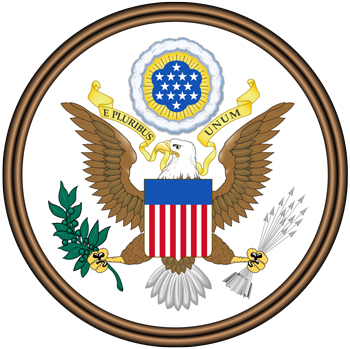 The Interstate Wire Act was passed to make it illegal for Americans to place bets "using a wire communication facility." The legislation was originally passed in 1961, but the Department of Justice ruled that the bill applies to online betting, too.
The interpretation of the law has been disputed in recent years. A Court of Appeals ruled that the Wire Act only applies to real money online sports betting and not online casino games. However, the Supreme Court has not ruled on this American gambling law, which prompted the DoJ to write in a January 2019 opinion that it does, in fact, apply to all forms of online betting.
The Wire Act's language is often confusing, which is why its interpretation has been up for debate. It's worth noting that while the Wire Act has been the law for nearly 60 years, it has never actually been used to press charges against anyone that places bets using a wire service or over the internet. The FBI has clarified that their primary focus is on large-scale operations as opposed to individuals placing wagers online.
While placing an online bet may be "against the law," no American has ever been prosecuted for doing so under the Wire Act.
Unlawful Internet Gambling Enforcement Act (UIGEA)
The UIGEA was passed in 2006 as a part of a larger bill with the goal of preventing people from placing online bets in the US. The act itself says that it "prohibits gambling businesses from knowingly accepting payments in connection with the participation of another person in a bet or wager that involves the use of the internet and that it unlawful under any federal or state law."
While it sure sounds like the UIGEA makes it illegal for you to place bets online in the US, that isn't the case. Conservatives in Congress backed the UIGEA with the idea of prohibiting United States citizens from making financial transactions with betting operators online.
However, while this law makes processing payments more difficult, it doesn't prevent these transactions outright.
The UIGEA is more impactful for operators than actual bettors. Back in April 2011, three big names in the online poker industry were charged with violating the terms of the UIGEA after they allegedly used third-party payment processors to try and skirt the law. So, the law may punish banks that allow transactions with illegal operators, but people that actually make payments and place bets have never been prosecuted. Citizens can take part in legal US gambling without fear of penalty.
Types of USA Online Casino Games
Regulated online casinos are designed to try and replicate the traditional land-based casino experience as closely as possible. The best casino sites for US customers give you a top-tier casino experience without the downsides of in-person betting. You can find every classic casino game at the countless online casinos in the US.
One benefit of playing casino games online is that every single site offers a vast array of different options. A site that offers poker games, for example, will offer more than just the typical Five-Card Stud. US online gambling sites will include a number of variations on your favorite casino table games, which help keep the experience fresh and exciting.
Some of the more standard card and dice games you'll find are listed below:
As mentioned, reliable casino sites for US customers don't just offer the bare minimum when it comes to those classic games. Take blackjack as an example. You can always play the traditional game of 21, but there are also plenty of variations on the game offered at the top legal online casinos. European Blackjack, Pontoon, Chinese Blackjack, Spanish 21, Perfect Pairs, and Bonus Blackjack are just a few of the alternatives you can play for free or with real money on the line.
A Look at the Casino Industry in the US
Because of restrictive American gambling laws, the United States casino industry has a checkered past. The vast majority of states don't have full-fledged legal gambling, which has led to the rise of an illegal betting industry that has existed in the dark.
However, many states and localities have legalized some forms of gambling in order to gain a new source of revenue without having to increase taxes on Americans. The vast majority of states nowadays have legalized charitable and pari-mutuel gaming. At the time of writing, 29 states have also legalized tribal gaming, which means Native American tribes have been granted permission to operate casinos.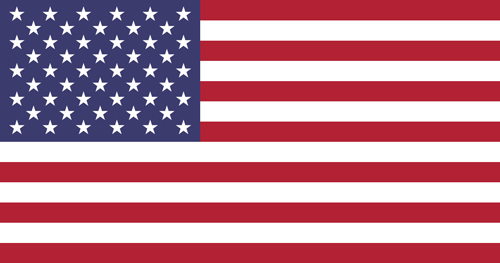 The American Gaming Association estimates that the legal gambling industry in the United States is worth $240 billion and employs nearly 2 million people across 40 states. While some critics of real money gambling in the US believe it can lead to higher crime rates and addiction, the stigma attached to betting has started to subside in recent years.
That's due in no small fact to states and cities coming to the realization that there is a massive untapped revenue stream out there. Gambling in the United States is actually legal under federal law, and states have the right to decide whether to regulate it or ban it. Nevada and Louisiana are currently the only two states in the US that offer fully legal in-person casino gambling.
Sports betting has exploded in popularity over the past couple of years, with more than two dozen states having legalized it since 2018. Many within the industry are optimistic that the exponential growth of sports betting as an acceptable pastime may well lead to more relaxed US gambling laws in the near future.
| | | | | | |
| --- | --- | --- | --- | --- | --- |
| State | Commercial | Tribal | Racetrack | Online | Sports |
| Alabama | No | Yes | No | No | No |
| Alaska | No | Yes | No | No | No |
| Arizona | No | Yes | No | No | No |
| Arkansas | Yes | N/A | Yes | No | No |
| California | No | Yes | Yes | Yes | No |
| Colorado | Yes | Yes | Yes | No | Yes |
| Connecticut | No | Yes | No | No | No |
| Delaware | Yes | N/A | Yes | Yes | Yes |
| D.C. | No | N/A | No | No | Yes |
| Florida | No | Yes | Yes | No | No |
| Georgia | No | N/A | No | No | No |
| Hawaii | No | N/A | No | No | No |
| Idaho | No | Yes | No | No | No |
| Illinois | Yes | N/A | Yes | Yes | Yes |
| Indiana | Yes | No | Yes | No | Yes |
| Iowa | Yes | Yes | Yes | Yes | Yes |
| Kansas | No | Yes | No | No | No |
| Kentucky | No | N/A | Yes | No | No |
| Louisiana | Yes | Yes | Yes | No | No |
| Maine | Yes | No | Yes | No | No |
| Maryland | Yes | N/A | Yes | No | No |
| Massachusetts | Yes | Yes | Yes | No | No |
| Michigan | Yes | Yes | Yes | No | Yes |
| Minnesota | No | Yes | Yes | No | No |
| Mississippi | Yes | Yes | No | No | Yes |
| Missouri | Yes | N/A | No | No | No |
| Montana | No | Yes | No | No | Yes |
| Nebraska | No | Yes | No | No | No |
| Nevada | Yes | Yes | No | Yes | Yes |
| New Hampshire | No | N/A | No | Yes | Yes |
| New Jersey | Yes | N/A | Yes | Yes | Yes |
| New Mexico | No | Yes | Yes | No | Yes |
| New York | Yes | Yes | Yes | No | Yes |
| North Carolina | No | Yes | No | No | Yes |
| North Dakota | No | Yes | Yes | No | No |
| Ohio | Yes | N/A | Yes | No | No |
| Oklahoma | No | Yes | Yes | No | No |
| Oregon | No | Yes | No | No | Yes |
| Pennsylvania | Yes | N/A | Yes | Yes | Yes |
| Rhode Island | Yes | No | Yes | Yes | Yes |
| South Carolina | No | No | No | No | No |
| South Dakota | Yes | Yes | No | No | No |
| Tennessee | No | N/A | No | No | Yes |
| Texas | No | Yes | No | No | No |
| Utah | No | No | No | No | No |
| Vermont | No | N/A | No | No | No |
| Virginia | No | No | Yes | No | Yes |
| Washington | Yes | Yes | No | No | Yes |
| West Virginia | Yes | N/A | Yes | Yes | Yes |
| Wisconsin | No | Yes | No | No | No |
| Wyoming | No | Yes | Yes | No | No |
Online Casino and Gambling History in the US
The United States is a relatively young country with a relatively young casino history as well. American gambling originated in saloons in a few cities around the country before gambling was outlawed around the US by several states. However, the state of Nevada voted in 1931 to legalize gambling on a full scale, which led to the construction of America's first fully legal casinos.
The advent of the internet changed everything when it comes to online gambling in the United States, of course. While there is still something to be said about a trip to Las Vegas to experience the casinos for yourself, the rise of US online gambling has made it easier than ever for Americans to place bets. However, the history of the online casino industry in the US has been a bumpy road, to say the least.
Some states have outlawed all forms of online casino games. This includes Nevada and Louisiana because they want your gambling money to go to their state-regulated casinos instead. At the time of writing, there's a full list of states that have declared non-regulated online gambling as illegal listed below:
Indiana
Illinois
Louisiana
Maryland
Montana
Nevada
New Jersey
Oregon
South Dakota
Washington
Wisconsin
Federal Wire Act
Remember the Federal Wire Act? In November of 2002, the Fifth Circuit of the US Court of Appeals ruled that the Wire Act "does not prohibit internet gambling on a game of chance." The Department of Justice still disagrees with that ruling. But again, no Americans have ever been prosecuted for betting online as a result of the Wire Act. So, while the Federal Wire Act remains in place, its interpretation remains a source of controversy.
Professional and Amateur Sports Protection Act of 1992 (PASPA)
While the Wire Act was designed to cover sports betting, apparently lawmakers didn't believe that one piece of legislation was enough. Back in the early-1990s, Senator Bill Bradley, a former NBA All-Star, introduced the Professional and Amateur Sports Protection Act. Bradley was concerned about the negative influence gambling may have had on the integrity of sports at all levels, so he moved to have sports betting banned nationwide.
The senator was worried about match-fixing plaguing college and pro sports, and the bill was ultimately passed and signed into law. While the Wire Act made the act of betting on sports illegal, PASPA made it illegal for states to regulate and tax sports betting. The measure was supported by every major professional sports league in the US, and it stood until 2018.
However, the Supreme Court struck down PASPA in May of 2018 following a challenge from the state of New Jersey. SCOTUS ruled that PASPA was unconstitutional, and in the two years since it was killed, several states have launched legal sports betting operations. So, Nevada is no longer the only state in the US in which you can place legal bets on football, basketball, baseball, or any other sport.
Pro sports leagues have also seemingly come to the realization that there is tons of money to be made by embracing sports betting, which is why the NBA, NHL, MLB, and, yes, the NFL, have already agreed to sponsorships with betting operators and sportsbooks.
Unlawful Internet Gambling Enforcement Act of 2006
This was the bill tacked onto another bill by congressional conservatives over a decade ago that was designed to kill the ability for Americans to make financial transactions with known betting entities. The measure was supported by the NFL at the time while earning opposition from banks.
Of course, this law hasn't gone according to plan for those that wrote it, either. The law hasn't worked as it was intended, as it only punishes banks and operators as opposed to those actually making the transactions.
US Online Casinos vs. Brick and Mortar Locations
The gambling industry has a little something for everybody. There's a reason millions of people visit Las Vegas every year. However, there are millions more that live for the thrill of gambling that will probably never set foot in the Nevada desert.
Online and in-person betting both have their pros and cons. What are some of the perks of online gambling compared to traditional casino betting?
Pros of Online Gambling
Convenience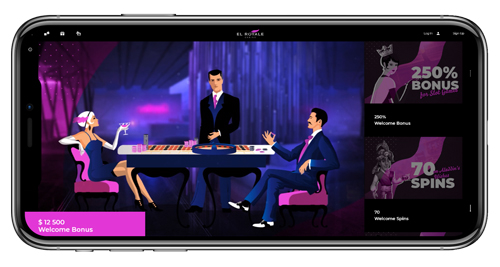 Convenience is the first thing that separates betting online from betting at a casino. With advancements in technology, you can now bring the old-fashioned casino experience right into your home. All you have to do is fire up your laptop, home computer, smartphone, or tablet, and you're on your way. Whether you want to play for free or with real money on the line, nothing beats the convenience of the online experience.
Safe US casino sites streamline the process to make everything as easy as possible.
Bonuses at USA Casinos Online
While land-based casinos try their best to reward loyal patrons, they have a hard time keeping up with the various bonus offers you'll find if you embark on an online betting endeavor. Casino sites for US customers are a dime a dozen these days, and they have to do something to try and separate themselves from the competition.
One way they can do that is by offering bonuses that put virtual money right into your betting account. All you have to do is enter the promotional code attached to your bonus offer at the time you make a deposit online, and the bonus money will show up in your account immediately. Not all bonus offers are equal in value, but some US gambling sites will offer to match your bonus up to and over 100%.
Line Shopping
If you're a sports bettor, you're surely familiar with the concept of line shopping. Not every handicapper sees every game the same way, which is why you will often find discrepancies in betting odds from one sportsbook to another. Frankly, it's a whole lot easier to take advantage of those discrepancies if you're betting online as opposed to doing so in-person.
If you want to shop for lines on the Las Vegas Strip, for example, you'd better have some good walking shoes on. Shopping for lines over the internet is a whole lot easier than doing so by walking from one casino to another.
Pros of Brick and Mortar Gambling
Excitement
One way that online casinos can't match their old-fashioned land-based counterparts is the social aspect. While winning money is a thrill regardless of whether you're alone or in a crowd, certain casino games just make a lot more sense when you're with a group of people. Take craps as an example. Winning a round with a group of raucous supporters cheering you on adds an element of fun and excitement you won't get via the online casino experience.
In-Person Customer Service
If you run into any issues online gambling in the United States, you're essentially at the mercy of the site's customer service team. While many of the top-rated US online casinos have excellent customer service reputations, it's a whole lot easier to sort through your troubles if you can actually talk to someone face-to-face.
You can be assured that your in-person betting experience at a casino is legitimate, while there may be more of a gray area if you're using a website operated by an offshore provider.
It is still easy enough to enjoy a safe experience if you want to play casino games online, but in-person customer service is definitely one of the perks of visiting a traditional casino.
US Online Gambling FAQ
Yes! While lawmakers have tried to make it tougher for Americans to place bets online, the US online casino laws that have been put in place do not target bettors. While your bank or online provider may be subject to legal scrutiny, you don't ever have to worry about seeing the inside of a courtroom or a jail cell if you decide to partake in a little online gambling.
These days, it's easy to find
safe US casino sites
. If you consult our rankings of the best-rated sites, you won't find an unsafe operator among them. That's because our team of experts works diligently to make sure that the sites that make our rankings check all of the necessary boxes when it comes to safety and security.
Unfortunately, there are some sketchy online casinos out there that don't have your best interests in mind. With that said, you can be certain that none of those sketchy sites will earn a passing grade and qualify for our list of the safest US casino sites.
Some states have voted to allow certain forms of gambling to take place online. While Nevada won't allow its citizens to play casino games over the internet via state-regulated sites, Nevada does offer online sports betting and poker. Delaware happened to become the first state to offer legal online sports betting after PASPA was struck down.
However, as we said before, you don't have to worry about facing legal trouble if you participate in online gambling in any of the other states either.
The types of online betting permitted varies from state to state. Lots of states are beginning to embrace legal sports betting. In this day and age, opening up an internet-based sports betting platform makes a lot of sense because nearly everyone owns a smartphone or computer.
Some states allow people to play real money casino games online, while others allow only online poker.
The states that offer legal online betting in the US are listed as follows:
New Jersey
Nevada
Colorado
Delaware
Pennsylvania
West Virginia
Rhode Island
New Hampshire
Montana
Oregon
Iowa
Indiana
The ever-expanding American sports betting industry can potentially give us a sneak peek into how the US will treat traditional casino games in the coming years. Over 20 states have already voted to legalize and regulate sports betting, both in-person and online. Around 30 more states are actively considering passing legislation of their own.
As a result, it's likely just a matter of time until we see every state adopt sports betting in one form or another. Because the billion-dollar industry stands to provide a serious financial windfall for states that decide to regulate it, what's stopping those same states from taking the next step with regard to online casino games?
It's going to take time, of course. While the stigma attached to gambling is fading, there is still plenty of opposition out there. Politicians love nothing more than grandstanding, and there are quite a few of them out there that will likely never support fully legalized gambling. We can only hope the shift toward recognizing gambling as a passable pastime continues to gain support in the years ahead.
There are quite a few US casino sites out there that offer free games for players. So, you can play poker, blackjack, slots, or any other casino game you want without having to risk a dime. However, you can also play for real money if you so choose.
Remember, we will only recommend reliable online United States casinos that take the necessary security measures to keep your personal information and your money as safe as possible. Check out this page for more information on the best real money online casinos for US players.