100%
WELCOME BONUS
UP TO
£50
Incredibly clean and well-organized betting interface
An extensive collection of sports to bet on
Fast and Fee-Free Withdrawal Options
BetVictor Review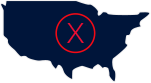 Not Approved
for US Customers
Pros
Incredibly clean and well-organized betting interface
An extensive collection of sports to bet on
Fast and Fee-Free Withdrawal Options
Cons
Does Not Accept US Players
We know that you're not supposed to judge a book (sportsbook) by its cover, but we've noticed a funny trend within the industry. Sites that have terrible looking homepages are almost always equally terrible when we open the cover and take a look at what's inside. Sportsbooks that have beautiful looking homepages have a much higher probability of being amazing. Not always, but more often than not.
Why are we sharing this? Well, when we started our BetVictor review, the first thing we saw was a beautiful and professional looking homepage. Things were laid out clean, the graphics and text were easy for our minds and eyes to digest, and it made us feel comfortable to be there. It looked like a sportsbook and casino that someone actually took time to plan out. Too often, we see books that look like maybe they were great one day, but weren't set up for expansion and now look like a mess. Or, they look they were never planned with the end user in mind at all.
This was not the case with BetVictor. We could quickly see that at least at the surface level, they were one of the best put together online sportsbooks and casinos that we'd seen in a long while.
But, here's the real question. Can the realities of BetVictor live up to how pretty their "cover" is? Were the actual inner workings of the site just as good as how things appeared at first glance? This is what we set out to figure out in our BetVictor review.
In the coming sections, we're going to take a look at all aspects of this sportsbook and what it does or does not have to offer you. We'll look at the sportsbook as a whole, the sports you can bet on, the user interface, the casino side of the site, banking options (deposit and withdrawal), and finally the customer service options and quality at BetVictor. By the end of this BetVictor review, we hope that you'll be able to make a decision on whether or not this is the site you want to house your action at.
The Sportsbook
There's no reason not to start with the most important part of our BetVictor review first – the sportsbook. The sportsbook is pretty much everything we've ever wanted in a book all wrapped up in a nice and neat little package. Yup, the BetVictor sportsbook is that good. And just to put it to rest for those of you wondering, no, BetVictor did not pay us for this review. We cannot be paid or coerced into giving better reviews or higher recommendations. If you need further proof, check out some of our other reviews. We have literally zero problems ripping an online sportsbook to shreds no matter how big of a name they are in the industry.
Let's talk about some major highlights of the BetVictor sportsbook, and then we'll get into specifics in the next few sections.
First of all, you can bet on pretty much any sport under the sun. Last we checked, we counted 34 different sports and a full entertainment category with a lot of different options. Within these main sports options, you have a ton of different leagues and organizations that you can bet on. Going a step further, the types of bets offered is also extensive. They didn't just have totals, spreads, and moneylines. If you want to see what we're talking about, just click on a random sport and game and look at the prop bets BetVictor is offering. Extensive is an understatement.
You can literally bet on pretty much anything under the sun that you want to. All the sports, all the games, and all the bet types that you could want. The only thing missing that we would like to see them add at some point is action on esports as that is becoming pretty popular around the world. Other than that, they knocked it out of the park.
The second thing that we loved about the BetVictor sportsbook is the user interface. In fact, it was probably our favorite part of the entire review. The big question that immediately popped into our mind is why can't other sportsbooks in the industry set up their sites this way? The sports are organized cleanly, the bets are laid out well, and the virtual betting slip is put together well. The only thing that we would like to see changed is the ability to see all game lines at once. We'll talk about that a little more in the User Interface section below.
BetVictor also has an extensive live in-game betting section with action on a lot of different sports. Usually, we'll see live action on the major sports, but not often on other sports. When we looked, they had live in-game betting action on football (soccer), tennis, American football, ice hockey, baseball, basketball, cricket, volleyball, squash, and golf. That's pretty awesome if you ask us.
Overall, the betting flexibility and options, the user interface, and the site layout of BetVictor were incredible. We had to dig in order to find nitpicky things to critique.
Not only did we enjoy reviewing this site, but we think we may have found a new site that some of our staff is going to start playing at. It's rare that you find a book that hits it out of the park on so many fronts.
One thing we do want to add is that BetVictor had a really cool bet calculator. It allows you to calculate literally any type of bet in either decimal or fraction format. It will show you your potential return, your profit, and also general information that explains the different type of bet you are working with. We've seen betting calculators before, but we haven't seen one that is this clean.
But, here is the coolest part. You can actually save your bets that you put in with notes and a tally of wins and losses computed by the site. This is awesome if you like to bet live as well and want to keep a track record of those as well as any important notes to accompany them. This is a feature that some of you might not use, but it's pretty awesome to know that it is there if you need it. We'd prefer to see you keeping your bets tracked in an Excel spreadsheet, but for those of you that aren't that committed or computer savvy, this will work just fine.
Sports You Can Bet On
If you didn't just skip to this section, you already know that the number of sports you can bet on at BetVictor is awesome. We last counted 34 different sports as well as an extensive entertainment section. Within each of these sports, there is an extensive breakdown of different leagues and organizations that you can choose to bet on. Additionally, they offer extensive in-game betting action not just on the major sports, but also on smaller sports.
Let's take a look at the list of different sports that you can bet on at BetVictor.
American Football
Australian Rules
Badminton
Baseball
Basketball
Boxing
Cricket
Cycling – Road
Darts
Entertainment
Floorball
Football

Football Specials
Formula 1
Futsal
Gaelic Football
Golf
Greyhounds
Handball
Horse Racing
Hurling
Ice Hockey
MMA
Motor Racing

Politics
Rugby League
Rugby Union
Snooker
Speedway
Squash
Table Tennis
Tennis
Virtual Sports
Volleyball
Water Polo
As you can see, the list is pretty extensive. It included a few categories not related to sports as well – entertainment and politics. Within politics, they had action on UK and US elections and politics. The entertainment offerings were pretty extensive as well. It looks like BetVictor only puts up what they currently have action in, so we weren't able to see all of the entertainment offerings. But, at the time we last updated this BetVictor review, they had action on X Factor, Strictly Come Dancing, the Oscars, BBC Sports Personality, The Turner Prize, and the RIBA Stirling Prize.
Compared to the rest of the sports betting industry, this is an impressive list. The only thing missing that we would like to see them add at some point is esports action. Other than that, though, fantastic job and some impressive betting flexibility.
JOIN TODAY!
The Casino
Yawn, we're almost getting tired of typing up that BetVictor is hitting it out of the park with everything they do. Just kidding! We love our jobs, and we love when casinos and sportsbooks clearly love theirs. Let's take a look real quick at what we liked from the casino side of things at BetVictor.
First, they had slot machines for days. We normally like to count how many they have, but we're not sure if we have an adequate calculator to get all of these tallied up. Not only do they have a ton of slot machines, but they have a ton of branded slot machines. Branded machines are those that are from your favorite TV, movies, or entertainment. These included Game of Thrones, Wheel of Fortune, and the Playboy slot. They did also have the "knock-off" versions of some games that people actually are fans of like John Hunter and Da Vinci's treasure (clearly a shot at Indiana Jones).
Table games were pretty standard covering all the important bases. They had blackjack, roulette, three card poker, let it ride, and baccarat. The only thing that we didn't see was craps which was a little strange and something we'd like to see them add at some point to the mix. Sports bettors love to play craps so it would be nice to have that option available in the casino.
Regarding variations of table games, they had 17 different options when we last checked BetVictor. These included several different roulette variations (European and American) and blackjack variations. There were only one variation of Baccarat, let it ride, and three card poker.
Additionally, they have instant win games, jackpot games, and video poker machines to choose from. They also have a live dealer casino with roulette, blackjack, baccarat, Caribbean stud, 3 card poker, hold'em, and dream catcher. For those of you wondering, yes it looks like attractiveness is a hiring quality for the dealers at BetVictor. We aren't going to complain that they give us something nice to look at when we're playing. Also, don't worry ladies, it was not just female dealers available. There were several male dealers that you could choose from if that is more your speed.
The limits on the live dealer games are actually a lot lower than we're used to in the industry. Typically, you'll find limits more in line with a brick and mortar casino because they are having to use a real dealer with a real table set up somewhere in the world. But, that's not the case here. We saw limits that were literally under £1. Auto Roulette had a limit of £0.10. Caribbean Stud had a limit of £1. The only game with a "higher" limit was blackjack where the limits started at £5.
When we counted during our BetVictor review, there were 49 different live dealer games going to choose from. The majority of these were in blackjack, but there were plenty of options across all of the different games that they had available for you.
Here's the bottom line with the casino. It's clean, professional, expansive, and well put together. Normally, when you have a site that has an amazing sportsbook, the casino portion seems to be an afterthought. It's usually clear that the company's efforts have been focused one way or the other. But, with BetVictor, this is not the case. They seem to have put in the same amount of effort into their sportsbook as they did their casino. How much effort is that? A lot.
You'll be extremely pleased with the casino offerings at BetVictor.
User Interface
We need a moment. A  moment to take a deep breath of satisfaction. It's rare to find an online sportsbook with as masterful of a user interface as the one we saw at BetVictor. Okay, we're back with you now. We know we sound like the biggest fanboys of BetVictor, but we promise you that it's warranted. This really should be the model that all online sportsbooks should try and replicate. Let's talk about some specifics.
The general layout of the sports betting homepage is what we're used to. They have all of the sports you can bet on listed vertically on the left-hand side of the page, the bet choices in the middle of the page, and space for the betting slip on the right-hand side of the page. Let's break down what we like and what we'd like to see improved for each of these sections one at a time.
On the left-hand side of the screen, you have all of the sports you can bet on listed alphabetically. We're fans of this because too often online sportsbooks try and predict what's the most popular and it can make it tough to find a sport if it's not one of the top three. They do have a section above the list that shows featured links which includes major events, today's matches, and anything that is trending popular. We did think the featured list was a little long, but it's still a nice perk to help you find what you're looking for.
When you click on a major sport, all of your bet options will populate into the middle of the page. One thing that we would like to see differently (and this is just a matter of personal preference) is to have the different leagues you can choose from show up in a drop-down menu on the left side of the page. The way it is now, all of the different leagues are shown in the middle of the screen, and  you have to scroll for what you're looking for.
For example, when you click on American football, the center of the screen is populated with NFL bets. But, if you want to bet on college football, you have to scroll down past all of the NFL bets to get to them. We'd prefer to have an option to click on NFL or college football from the menu on the left side of the page. This isn't anything major, but just something we'd like out of personal preference.
Outside of that, the bets in the center of the page are laid out extremely well. The odds are easy to read, the games are easy to see, and it's impossible to get lost like you can at a lot of sportsbooks that offer extensive action.
One thing to point out that we initially didn't see was that if you want to see all of the basic lines for games, just scroll past the initial listings on the center screen. In other words, let's say you want to see all of the point spreads, moneylines, and totals for NFL games at once without having to click on each individual game. When you first see the listing of NFL games, they have a listing of each game coming up that you can click on. That takes you to every single bet offered for that particular game. But, if you just scroll a little past that listing, you will see a convenient, complete listing of all of the "basic" bets offered on these games. This is the same for all sports.
The bet slip section of the site is also well put together. We do have two things that we either missed or would like to see improved on here. First, whenever you click a bet to add to your slip, the page has to reload. It's literally a half second reload, but it's noticeable. Second, we couldn't figure out for the life of us how to turn our bets into a parlay. Usually, this is an option that is readily available on the betting slip, but we didn't see it and couldn't find it after looking around for a while. We're sure that they have it, but not sure where the option is.
BetVictor gives you the ability to change your odds format into the format that you prefer. As this is becoming more and more standard across the industry, it's becoming something that is a bit of a deal breaker for us when it's not there. BetVictor went a step above, though. Not only can you change the odds between decimal, fraction, and American odds, but they also give you the opportunity to change the odds into Indo or Chinese format. This is the first time we've ever seen that which is pretty awesome.
Here's the bottom line about the user interface at BetVictor. It's awesome. Seriously, it's so well put together that it literally made us happy to review. We had a few nit-picky things that we'd like personally, but outside of that things were pretty close to perfect. Hats off to the development team at BetVictor for doing a phenomenal job.
Deposit Methods
When looking for deposit methods, you'll have to go into your cashier section to see what is available in your particular area. Instead of showing you all of the options, they only show you the ones that you can actually use for your convenience.
As we can't be in every country to test out what options are available (and they aren't listed anywhere), we had to contact BetVictor to get a list of the methods they offer. They happily provided us with the following list of their preferred deposit methods.
Debit Card/Credit Card
Neteller
PayPal
Skrill
It sounded like from our conversation that there are other methods available in some areas, but there were the preferred methods. The best way to see what you're able to do it to create an account an log into the banking area of the site. You'll see a complete list of everything that you're able to use.
Withdrawal Methods
Below, you'll find the withdrawal options available at BetVictor. As you'll see they have a lot of easy to use options that are all fee free. The only option where you might incur a fee is the international bank transfer option, and that fee would come from your bank. Otherwise, it's fee free. BetVictor does go ahead and point out that there is no fee on either end for UK customers.
Overall, we're pleased with the withdrawal methods, the no fees, and the time frames laid out by BetVictor.
If you've made a deposit through your debit or credit card, BetVictor can credit your winnings back to your card. It usually takes 3-6 business days, and there is no fee for this. Do keep in mind that some banks don't accept these transfers so you will need to check with your bank if there is a problem.
Skrill, PayPal, and Neteller
BetVictor processes cashouts to your e-wallet within 1-3 business days with no fee. The only stipulation here is if the e-wallet is not allowed to be used in your country. Other than that, most patrons should be able to use at least one of these options to get paid. No fee.
If you're in the UK, you can use this option to get paid. You'll see the funds in your account within 3-5 working days after the request is made. Keep in mind that this can only be done to a bank account in your name and you will need to fill out your banking information (obviously) to get this done. Again, no fee for this method.
Telegraphic Transfer/International Bank Transfer
Funds will be available in your account 3-10 working days after you make your withdrawal request. Your payments are going to be made in the currency of your account, and you may incur a bank charge for conversion from your bank. BetVictor does not charge fees on this method, though. They do give a chart discussing what these fees usually are and it looks to be £10 for just about every method out there. Not bad, in the grand scheme of things. If this is too much for you, you can just use one of the other methods listed above to receive your winnings.
Bonuses and Promotions
The bonuses and promotions offered at BetVictor looked to be pretty awesome and spread out across the sportsbook and the casino. They didn't have a standard deposit match bonus like we see at a lot of online sportsbooks, but they did have their welcome offer (which only applied to the casino).
The way it works is you have to open an account, make a deposit, and wager £10 on a casino game. As soon as you do this, they say your account is credited with £50 in free bets. But, when we looked at the list of things you get, it looks like you actually get £60 in free stuff. They give you a £20 slots bonus, £10 table game bonus, £10 live casino bonus, and a £10 instant win bonus. All of these are subject to playthrough as you probably expect.
JOIN TODAY!
Welcome Offer
BetVictor has added a welcome promotion for the sportsbook very similar to the one listed above for the casino. If you bet £10, you get £50 in free bets to use during football season. Additionally, they'll give you a £10 casino bonus to take advantage of as well. If you're looking for this on the site, it's referred to as the 6 Shooter Bonus. These funds are subject to a fairly standard 40x wagering playthrough requirement.
They also have added a similar offer for any sport within the sportsbook. Great job answering "the call" BetVictor. This one didn't have a cool name like the 6 Shooter, but was conveniently named the "Welcome Offer."
Let's take a look at some of the other promotions that we saw during our most recent BetVictor review.
Season Ticket Welcome Offer
If you bet £10, you'll get £20 and a free bet every week of the football (soccer) season. This is paid out in the form of one free £10 football bet, a £10 casino bet, and a free £1 football bet every week of the season.
Best Bet Wins
This is a really awesome promotion that even got us excited to try getting into the action. Every week they give away a share of £5,000 in prize money to the bettors who make the week's best bet. What does that mean? It means the bettor who makes (and wins) the bet with the highest odds. The week we checked, there was someone who had won a 150 to 1 bet! 2nd place was a 91 to 1 bet and 5th was a 43 to 1 bet. Not only will you get a huge payday on your bet, but you'll get a ton of free cash for being a rock star. For you math nuts out there, this greatly improves your odds on those wilder bets.
£50,000 Big Win Competition
This is a casino promotion where you have the ability to win a £10,000 gold bar or 999+ other real cash prizes from a single slot machine spin. Who doesn't like the chance to win an actual gold bar?
Game of the Week
BetVictor picks a weekly casino game to be their game of the week. For every £10 you wager on this game during the week, you'll receive an entry into a prize drawing. At the end of the week, they will draw and give away 100 different prizes. The total prize pool is £5,000, and the top prize is £1,000 in real cash. The rest of the prizes are slots bonuses that you can use to play your favorite games and "convert" into real cash.
Best Odds Guaranteed
When betting on horses, if you take the early or board price and the starting price is bigger, they'll pay you out at that bigger starting price. This only applies to UK or Irish horse racing meetings. The maximum win that you can take advantage of daily with this promotion is £25,000. Unless you are the biggest horse racing bettor we have ever met, you're not going to get anywhere close to this limit.
If you're a horse racing bettor, you're going to love this promotion. Ever bet on a race only to find your horse unwilling to leave the stalls or basically lose any chance of winning from the start? Well, if your horse does that at any UK or Irish track, you'll get your bet refunded immediately. Basically, if your horse doesn't at least give you a run for your money, they're going to give you your cash back. How cool is that?
ACCA Insurance
This is another great promotion. If your 5 fold+ football bet loses by just one leg, you'll get your bet refunded back to you as a betting ticket to place another similar bet to try and win it back. The limit on this promotion is £10 and can only contain match betting or both teams to score selections. Additionally, the combined odds must be 4 to 1(5.0) or greater. There are a few other stipulations about when and how you can use your free ticket, so make sure to read those if you're looking to take advantage of this promotion.
Customer Service
The last thing we looked at in our BetVictor review was their customer service. To be honest, we were pretty nervous rolling into this section of our review. Why? Well, it's because the rest of the review was so stellar and we just didn't want them to mess it up. Silly, we know, but we like to root for online sites when they do a great job. We're passionate about this industry, and we love it when providers get it right.
Well, BetVictor didn't let us down. First, BetVictor had a ton of different options for us to get help. They had 24/7 chat support, email support, an extensive FAQ section, the ability to text message them your question, and the ability to put in your phone number and ask for them to call you back. The last option was pretty awesome because it means you don't have to call in and wait in line for support. They'll call you as soon as they are ready. This also ensures that the call will be free.
We tested out the live chat function and were able to have an agent on the line within about 1 minute. The agent was professional, spoke great English, and was helpful in getting our test question answered. Great work, Tom from BetVictor.
There's really not much more to say about BetVictor's customer service except that they hit it out of the park again. We hope you never have to use them because everything in your world is perfect, but rest assured that great help is there if you happen to need it.