100%
WELCOME BONUS
UP TO
€200
BWIN offers a wide variety of sports betting options.
You can favorite the sports/leagues you bet on most.e.
The help and contact links are easily viewable on every page.
BWIN Review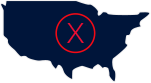 Not Approved
for US Customers
Pros
BWIN offers a wide variety of sports betting options.
You can favorite the sports/leagues you bet on most.e.
The help and contact links are easily viewable on every page.
Cons
US Players not accepted.
The sportsbook homepage is a little messy. It takes some time to get acclimated.
There isn't a quick way to toggle the odds to a different format.

We've Found That Users Prefer:

The upcoming review of the BWIN sportsbook is going to give you a full-scale breakdown of what you can expect from this betting site and what the sportsbook can offer you.
By the end of this review, you will have a firm grasp of many different aspects of the sportsbook, including sports you can bet on, the interface as a whole, deposit and withdrawal options, as well as the bonuses and promotions that BWIN offers to attract business to their site.
Buckle up as we tour through the BWIN sportsbook and identify what this site can do for you!
The Sportsbook
If variety is what you crave in a sportsbook, BWIN could very well be for you.
As mentioned, there are 37 different sections on the left-hand side of the sportsbook home page where you can venture and perhaps place a bet or two.
We really like the idea of identifying the top leagues in the world right away right under the "sports betting" tab at the top left-hand corner of the sportsbook home page. If you are simply looking to bet on the NFL, MLB, NBA, or NHL, this is a key area where you don't have to look any further to get going on your "Big Four" North American sports betting.
The "Favorites" area is also an efficient way of placing your bets at BWIN. For example, if you are only looking to bet on MMA, all you have to do is visit the MMA tab and click on the star to the left of the MMA section, and now MMA will be under your favorites tab, so you'll know exactly where to go and click within a split second of reaching the sportsbook. Remember, time is sometimes of the essence when it comes to placing bets, so looking for ways to place your bets efficiently is a very prudent move, and one that BWIN can assist in doing for you.
In general, there is plenty this sportsbook can offer you. Time-effective sports betting is a big one given their top left-hand section of the sportsbook homepage. Variety is another one, as this site claims to have 90 different sports worldwide that are ready for your betting needs.
On the other hand, there isn't anything about this sportsbook that particularly wows us well beyond expectations, and we tend to put a lot of weight into the interface of a sportsbook. The interface is certainly less than ideal, which gives BWIN a downgrade when looking at the overall grade of the site.
Sports You Can Bet On
BWIN claims to have 90 different sports that you can bet on from around the globe. Compared to industry standards, this number is quite high and gives users more than they could ask for in terms of betting opportunities.
In terms of the tabs inside the sportsbook, there are 37 different choices you can make in this area.
Of course, the main sports are here.
American football (NFL, College, CFL)
Baseball (MLB, tournaments)
Basketball (NBA, college, Euro leagues, Olympics, tournaments)
Soccer (just about every league in the world)
Hockey (NHL, European leagues, Olympics, tournaments
The next tier of categories is rather wide-ranging as well, including MMA, boxing, golf, and formula one racing.
Additionally, BWIN offers a wide variety of sports that might be more popular in some areas of the world but not others. These types of sports include curling, cricket, athletics, badminton, rugby, snooker, pool, water polo, darts, alpine skiing, and ski jumping.
Lastly, there are some options that aren't so athletically-inclined. These types of sports include chess, politics, and entertainment.
At the end of the day, if you are looking for any sports to bet on in the world, there's an almost positive chance that BWIN is able to offer you an opportunity to place your wager.
User Interface
In a general sense, we're not overly impressed with the interface when it comes to BWIN sportsbook.
That's not to say it's terrible, but we found the main interface of the sportsbook messy when compared to the other sportsbooks we have seen.
The left-hand side of the interface where all the various sports are listed is done in a clean aspect, and as mentioned, the sections that identify the main sports and favorites is a handy aspect of the interface.
After that, the majority of the sportsbook home interface is messy in our opinion. While there is live betting and upcoming games/matches on the home interface of the sportsbook, there isn't a readily available futures section, either, which is something that we have seen in other sportsbooks.
There aren't a whole lot of graphics to speak of, either. While not of utter importance, graphics can add to the overall look of the sportsbook and site itself, although the lack of graphics shouldn't skew your view of what the sportsbook can offer.
The Casino
We're quite impressed with the overall setup and interface when it comes to the casino section of BWIN.
Like a casino section should entail, BWIN's casino area is both wide-ranging and aesthetically pleasing. In other words, there is plenty of options for casino games, while the graphics on this particular page are certainly up to par and more.
There is an online casino portion, a live casino portion, as well as a jackpot slots portion of BWIN's casino section.
All three areas of the casino section cater to both low- and high-volume bettors, so therefore, it certainly does not discriminate between the bankrolls of its users.
Deposit Methods
One thing that we really like about BWIN is the huge variety of depositing options available. In fact, this betting site offers more deposit options than the vast majority of betting sites that are out there.
Since there are so many options, we aren't going to go into detail. However, it should be noted that there aren't fees charged for a lot of these options. The processing times do vary, though, so it's prudent to take a look at your top options and simply discover the information within.
To view all of the deposit options at BWIN, simply to go the "Help" link at the very top left-hand corner of the site's homepage. From there, click on "bonuses," and then a dropdown will appear, and you will simply click on "Payment Methods." The large list of payment options will then appear.
The payment options for BWIN are as follows:
Abaqoos
Apple Pay
Boleto
Astropay
ecoPayz
GoPlay
Bank Wire Transfer
Diners Club Card
Electronic Transfer
EntroPay
EPS
Fast Bank Transfer

Giropay by Skrill
iDEAL
iDebit
INSTADEBIT
Instant Banking
Maestro
Mastercard
Mister Cash
Moneta
Neteller
PayBox

PayPal
Paysafecard
Przelewy24
QIWI Wallet
Skrill
Skrill 1-Tap
SOFORT Banking
Ticket Premium
Trustly
Visa
WebMoney
Yes, that's a large list. Of course, it consists of a couple of largely popular methods with Mastercard and Visa, but there's also a variety of e-wallets, bank transfer, and instant banking options.
What we also like here is the readily available information on all of these deposit methods that you can retrieve by simply clicking on the option after following the instructions mentioned above.
It's nice to have a wide variety of ways of depositing, all with their own pros and cons, and BWIN is an elite company when it comes to this area.
Withdrawal Methods
The first thing you need to know when it comes to withdrawing funds from your BWIN user account is the fact that BWIN does not charge fees on withdrawals.
Another thing that you need to know is that in most cases, you need to withdraw your funds using the same method that you successfully deposited through. For instance, if you deposited using an e-wallet such as PayPal or Skrill, you will be required to withdraw to the same PayPal or Skrill account in order to receive your funds.
Therefore, many of the very same options are available for withdrawing as for depositing. Keep in mind that the wait times vary from method to method, although you will find this out when you deposit through your selected method.
Bonuses and Promotions
Bonuses and promotions vary quite widely from sportsbook to sportsbook, and they can make a big difference when determining which sportsbook you give your business to.
Some first-time deposit bonuses are more attractive than others, and some sites provide sports-specific bonuses, usually with the most common ones revolving around NFL-related bonuses.
Unfortunately, the bonuses at BWIN are not advertised as vividly on the site as we have seen with many other bonuses from other sportsbooks. A great deal of sportsbooks offer bonuses as the first thing you see on the homepage in order to attract business, but some searching is required to find out what types of bonuses are offered here.
Let's go ahead and identify the promotions and bonuses that the BWIN sportsbook offers.
Direct Bonus (No-Deposit Bonus)
A direct bonus is a bonus that is added to your account without requiring a deposit. Still, there are wagering requirements that come along with the bonus, and this bonus cannot simply be withdrawn once received.
There are two ways to receive a direct bonus at BWIN.
When you log into your account, a pop-up will appear that asks you to claim your bonus. Once claimed, the bonus will appear in the "My Current Bonuses" section.
The other way this bonus may be received is directly into your "My Current Bonuses" section if the pop-up does not appear.
Deposit Bonus (Bonus on Your Next Deposit)
This bonus is very similar to the first-deposit bonuses at other sportsbooks. A pop-up will appear offering you a percentage of your deposit as a bonus, up to a certain dollar (or Euro) amount.
In order to claim this bonus, you simply click on the "claim bonus now!" tab on the pop-up and make your deposit. For instance, if you deposit 80 Euros, and the bonus is a 50% bonus, your bonus would be 50% of 80 Euros, or 40 Euros. The maximum amount for this bonus is 100 Euros, and therefore, this bonus can be maxed out if you deposit 200 Euros.
BWIN's "cash out" promotion allows you to cash your bet out before or even during an event. There is a certain cash-out value that takes the original stake into consideration as well as the current state of the bet in question.
Cash-out is not available for all types of bets and can only be used when a green "cash out" logo is placed next to your wager. This can give you some control over your bets. Although it is not always available, it could be utilized as a risk-reduction tool in some instances and a hedge play in others.
Promotion #2 – Protektor (Multi-Bet)
Protektor is an insurance option on multi-bets, or parlays.
This is how you use the Protektor promotions:
Log in, place your bets, and select which ones you wish to use the Protektor on.
Next, as soon as you make two or more picks as a multi-bet (parlay), the multi-bet option and Protektor will appear in the bet slip.
At this point, choose how many picks you wish to insure, and the Protektor will inform you how much it costs to insure these picks.
Lastly, place the bet, and as long as you have insured as many picks (or more) as have failed, you will get your stake and your Protektor premiums back.
This is a nice little feature that can come in handy at times, to be sure.
Customer Service
We are big fans of the customer service provided at BWIN.
As mentioned earlier, there is a "help" and "contact" link at the very top left-hand corner of the site that's very easily visible on all pages. In our opinion, this is evidence that BWIN is committed to providing top-notch customer service to its account holders.
Second, the help section is quite large and very helpful. Every subject that you may require help with is going to be in that help tab, and if that fails, you can always move one link to the right and contact BWIN.
In the contact section, there are some more FAQs that could possibly help, while there is an email contact form available as well. You are also able to upload documents along with your inquiry to help BWIN's customer service agents better serve you. The email contact form is pretty standard procedure. However, the upload center is a little above and beyond.
A contact phone number and physical address are also provided at the bottom of the contact page, which is standard procedure as well.
Additionally, there is a Twitter icon in the "social media" area of the sportsbook homepage under all of the sports that are available for wagering. Social media is a nice addition to the customer service.
Lastly, live chat is available. However, you must be a member to get into this area, as it is not available in the contact section otherwise.