100%
WELCOME BONUS
UP TO
£50
Wide range of betting opportunities
Quality customer service
Clear and precise disclosure of depositing/withdrawal methods
GentingBet Review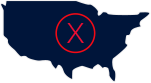 Not Approved
for US Customers
Pros
Wide range of betting opportunities
Quality customer service
Clear and precise disclosure of depositing/withdrawal methods
Low withdrawal minimums
Cons
Casino-focused site
No sports-specific bonuses
Crowded sportsbook interface
Does not accept cryptocurrencies

We Don't Recommend
GentingBet
We've Found That Users Prefer:

GentingBet is a UK betting site that originated as a casino as it remains most popular for its online casino to this day. While still in its infancy, the sportsbook arm of GentingBet offers a wide-variety of sports betting options with competitive odds throughout.
It's important to keep an open mind when deciding on which sportsbook deserves your business. GentingBet is a site that is clearly soccer focused, and also a great site if you are interested in betting on horse racing as that appears to be a big part of their sportsbook business.
That said, we are committed to giving you a complete breakdown of the GentingBet sportsbook while highlighting specific areas that may or may not cater to your interests. By the end of this review, you will have a firm grasp of what the sportsbook can offer you and why it may or may not be suitable to your betting style.
Buckle up and get set to break down the GentingBet sportsbook review and what it can do for you!
The Sportsbook
The first thing we noticed when peering into the GentingBet sportsbook is that it is very clearly a European sportsbook, which makes sense as it resides in UK jurisdiction. The sportsbook is focused on soccer (or football in European terms) as well as a heavy dedication to horse racing.
If you are interested in betting on sports other than soccer and horse racing, not to worry. The GentingBet sportsbook offers a wide-variety of sports that is almost sure to satisfy your betting interests. Compared to industry standards, the odds seem rather competitive. Therefore, from a pure sports betting standpoint, the wide variety of sports to bet on combined with the competitive odds is most certainly a plus when it comes to GentingBet.
If you are looking to bet on major North American sports, there is downside here. The quick access sports on this site only include one of the four major "North American Sports" in the form of football, or American football. Sports such as baseball, basketball and hockey are not featured prominently on GentingBet.
The combination of live odds, upcoming events and futures here are certainly satisfactory. The sportsbook also allows you to toggle through either fractional or decimal odds. American odds are not present, which makes sense as the site does not allow wager from the United States.
All told, the sportsbook at GentingBet offers a substantial amount of value, but it certainly caters to the European-favored sports under the aforementioned UK jurisdiction.
Sports You Can Bet On
There's certainly enough sports to bet on at GentingBet that it casts a wide net in terms of betting interests.
The European-catering sportsbook focuses heavily on soccer, but in no way does the sportsbook stop there.
A quick count of the sports available for wagering at GentingBet reveals 23 different sports in which you can place bets on. Aside from soccer, the most popular sports bet on worldwide are available, such as American football, basketball, baseball, hockey, and mixed martial arts.
Looking for more? No problem. Golf, tennis, rugby, snooker, pool, Australian Rules football, boxing, cricket, and motorsports are also sports that you can bet on at GentingBet.
If you are still looking for some opportunities, handball, volleyball, cricket, cycling, darts, and greyhounds are up for grabs.
There is also a "specials" section that highlights some off-the-board betting options that come and go based on the time of the year. There are no politics or entertainment betting opportunities at GentingBet, something we have seen in other sportsbooks in the industry. However, we don't hold this against GentingBet as sports bettors typically do not visit sportsbooks to bet solely on these topics.
Overall, this is not the widest variety of sports betting options we have seen in the online betting industry. It's certainly adequate, however, the early stages of this sportsbook are at a disadvantage compared to sportsbooks we have seen elsewhere that easily eclipse the sports betting options available.
The sportsbook at GentingBet has potential, and it's satisfactory, however, it certainly falls below industry peers in terms of the overall number if sports available for betting.
User Interface
We aren't overly excited about the user interface when it comes to GentingBet.
We have to keep in mind that European-based sportsbooks tend to have crowded and messy interfaces, as opposed to sites that allow United States players.
When first accessing the GentingBet sportsbook, the interface immediately becomes both crowded and somewhat confusing.
There is a 'Quick Links' section at the top right-hand corner of the sportsbook's interface, however this area is soccer and horse-racing dominant with a hint of NFL football at the bottom. Simply put, if you are going to this site in hopes of betting on a sport aside from soccer, American football or horse racing, the quick links section is not useful and does not satisfy your interests. If these are the sports you are after, this site will cater to you.
We like the fact that the sports available for betting are obvious and in a simple alphabetical order in a column on the left-hand site of the page.
Furthermore, underneath the list of sports available for betting, there is an option to change the odds format to either decimal odds or fractional odds. Given the background of this site, it makes sense that the American odds are not an option here, giving more credence to the fact that this site does not cater to US bettors whatsoever.
We don't mind the right-hand side of the interface that includes your bet slip, some of the sportsbook's recent tweets (a nice thumbs up), upcoming soccer events and an ad to download the GentingBet app. It's not exactly presented in a clean manner with the various sections displayed in a crammed manner, but the content in this area of the interface is welcomed.
If you like a simple layout, then GentingBet isn't likely going to cater to you. If you prefer to have a great deal of information provided to you in a single setting, give GentingBet a look.
Overall, the user interface isn't something we would consider above average in terms of industry standards, but we've seen this before with UK or European-aimed sportsbooks.
The Casino
GentingBet is a casino at heart, so it's no surprise to see their casino section outweigh their sportsbook in many areas.
The graphics in the sportsbook are decent, but as most casinos are, the GentingBet casino is littered with attractive graphics.
The one thing we found interesting with the casino compared to the sportsbook is the interface. In simple terms, the interfaces are polar opposites.
While we found the sportsbook interface rather crowded and messy, the interface at the casino is simple and user-friendly.
The sections of the casino are clearly laid out with simple graphics along the top, but above that is an aesthetically-pleasing slider that grabs your attention. It's nice to see the various sections of the casino laid out in a clean manner, which creates efficiency when maneuvering through the casino.
We are quite fond of the wide range of casino opportunities here, but we are even more impressed with the manner in which the casino section is displayed.
Deposit Methods
A big plus for us in terms of GentingBet is how clean and precise they lay out their deposit and withdrawal methods, which can be found at the very bottom of the home page.
There are four types of depositing at GentingBet, and we need to keep in mind they are all identical in terms of wait time and fees. Let's go ahead and break down the deposit methods that you can use at GentingBet.
Debit Card
Accepted Cards: Maestro and Visa
Process Time: Immediately
Minimum: £10 or €10
Fee: No Fee
You must register your card.
Cardholder name must match the user account name
Credit Card
Accepted Cards: Visa and Mastercard
Process Time: Immediately
Minimum: £10 or €10
Fee: No Fee
You must register your card.
Cardholder name must match the user account name
Through a Genting UK Casino
Process Time: Immediately
Minimum: £50
Fee: No Fee
Visit the Cash Desk and make a deposit through Genting Pay
Photo ID and UK address will be required
Skrill
Process Time: Immediately
Minimum: £50 or €50
Fee: No Fee
Withdrawal Methods
There are three ways to withdraw your funds from GentingBet, all three of which do not cost you a fee.
However, the wait times do vary when it comes to withdrawing, something you may want to keep in mind when deciding which deposit method works best for you.
Debit Card
Accepted Cards: Maestro and Visa
Process Time: 3-4 bus. days or 5-7 bus. days outside of the UK
Minimum: £10 or €10
Fee: No Fee
Same rules apply as with depositing
Credit Card
Accepted Cards: Visa and Mastercard
Process Time: 3-4 bus. days or 5-7 bus. days outside of the UK
Minimum: £10 or €10
Fee: No Fee
Same rules apply as with depositing
Through a Genting UK Casino
Process Time: Immediately (depending of the security checks)
Minimum: £50
Fee: No Fee
Same rules apply as with depositing
The one key thing to keep in mind here is if you have ever used a credit card to deposit at GentingBet, you will not be able to withdraw through one of their UK casinos.
Bonuses and Promotions
Given that this is a casino-based company and the sportsbook is in its infancy, it comes as no surprise there are no sportsbook sign up or welcome bonuses here.
However, there are a couple of small promotions that GentingBet offers, so let's go ahead and cover those.
10 Great Britain Pound First Bet Insurance
This one is simple. If your first bet of at least 10 Great Britain Pounds at 2.0 odds or better loses, GentingBet will cover you with a 10 Great Britain Pound bet as insurance.
As stated in the Terms & Conditions, you must accept this promotion when it is presented via a pop-up. If not, GentingBet will not give you insurance on your first bet. The winnings from any free bet will be credited to your account minus the free bet stake. This bet insurance will be credited to your account within 24 hours if your first wager results in a loss.
Best Odds Guaranteed
This one applies to horse racing. If you place a wager on a horse in a UK or Irish race meeting, each day from 12:00 pm until 9:30 pm UK time, you get the best odds guaranteed.
In other words, if you take a price on a horse and your selection wins or places at a bigger starting price, GentingBet guarantees to pay you on the bigger odds.
This is nice in the sense that it eliminates the need to keep an eye on the odds in hopes that the odds on your horse improve. The guarantee takes care of this aspect for you.
In the Terms & Conditions:
This guarantee is described as for recreational bettors only. A description of a recreational bettor is laid out in the Terms & Conditions, however if GentingBet finds that a series of bets have been placed to deliberately take advantage of this promotion, it could end in a loss of the guarantee.
Customer Service
We like the fact that it's obvious GentingBet is more than willing to answer the questions and concerns of its users.
There is a 'customer support' tab at the top of each page where it clearly lays out the options available.
These options include live help, email, and telephone.
The nice thing about the phone option is you can request a callback, and GentingBet will, therefore, pick up the long distance charges (if applicable) on your discussion. This is a sneaky-good option.
All three of these are mostly standard procedure these days, but it's also nice that the GentingBet sportsbook has a Twitter account where further interaction can take place.
At the end of the day, this level of customer service is more than satisfactory.