100%
WELCOME BONUS
UP TO
£500
Safely regulated by the British Gambling Commission
Extensive coverage of all sports and entertainment worldwide
Brick and mortar locations to enhance the experience
Ladbrokes Review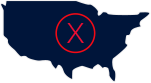 Not Approved
for US Customers
Pros
Safely regulated by the British Gambling Commission
Extensive coverage of all sports and entertainment worldwide
Brick and mortar locations to enhance the experience
Cons
Busy interface that can be overwhelming at first
One of the most well-known names in the UK gambling market is Ladbrokes. But, just because an online sportsbook and casino are well known, does it mean they offer a top-notch product? Well, that's what we set out to uncover in our Ladbrokes review. In the next few sections, our team of experts scoured every inch of the Ladbrokes sportsbook, casino, and company to see if they lived up to the hype.
If you're curious whether or not Ladbrokes is right for you, we highly recommend you keep reading on. We'll take a thorough look at the sportsbook, what sports you can bet on if they're in tune with the new esports craze, the quality of the user interface, the casino side of the business, banking, promotions, and finally the quality of their customer service. Basically, we are going to look at everything to give you the most accurate picture of what to expect if you choose to give Ladbrokes a try.
The Sportsbook
As you might guess, our main focus on all of our reviews of any site is the sportsbook. We want to know what kind of betting action they offer, the quality of that betting action, and the ease at which they allow us to make our bets. When we first got to the homepage of Ladbroke's sportsbook, it was a bit overwhelming, to say the least. Is this a good thing or a bad thing? Well, it's going to come down to your personal preference. Let us explain.
When we got to the homepage, it was very "busy." Basically, there were tons of bet options, big banners, and hundreds of options to choose from. If you're someone who loves diving headfirst into sports betting and you aren't overwhelmed by a ton of options, you might be a big fan of the Ladbrokes layout. But, if you're a casual bettor who likes to take things at your own pace, this might seem like a lot all at once.
Regarding the sports, you can bet on (which we will cover more in depth in the next section), the list was massive. We had a feeling this would be the case when we saw the sheer number of options available on the sportsbook homepage. If our eyes didn't fail us, Ladbrokes had 37 or 38 different sports or entertainment categories that you could bet on. As we also suspected, within each of these you had a ton of different types of bets that you could place as well.
If you're a serious sports bettor who doesn't mind a cluttered interface in trade for the ultimate in betting flexibility, you're going to like the Ladbrokes mobile betting platform. Why did we say mobile betting platform? Well, one perk that Ladbrokes does have are physical sportsbook locations that you can bet from, deposit at, or get your withdrawals. Having a brick and mortar option attached to the mobile site is pretty awesome.
We're not sure exactly how many brick and mortar locations they have, but we did a quick test search around Camden Town and Regent's Park in London, and we found 10 different locations that popped up in a small radius. This is pretty awesome in case you like to handle some of your banking or business in person while still having the conveniences of being able to bet online.
We'll get into this more in a later section, but we did want to mention that Ladbrokes had one of the most extensive promotions and bonus offering sections that we've seen thus far. When we last looked, they had 12 different offers live that were quality offers. We'll break these down for you in the Bonuses and Promotions section at the bottom of this page.
Overall, there were some things that we liked and some things that we weren't too fond of with the Ladbrokes sportsbook. We absolutely loved the betting options and the promotions available for a lot of different sports. We also love that they are properly licensed (safe), and they have brick and mortar locations where you can handle all of your business or talk to a real person if you are having a problem with the mobile betting.
What we weren't huge fans of was the busyness of the interface and the lack of a few options that would make things a little easier to navigate for the casual fan. During our User Interface section below, we will break down exactly what we'd like to see changed. It's nothing major, but a few things that would make the experience a lot better.
The bottom line is that the quality of Ladbrokes sportsbook is going to be dependent on what you're looking for. If you're easily flustered or overwhelmed by busy interfaces, you probably aren't going to like it here. If you're okay with the busyness of the interface (or maybe you even like it) and you're looking for a lot of betting options, great promotions, and the backing of brick and mortar locations, Ladbrokes is probably a good fit for you.
We're going to look at all of this way more in-depth in the coming sections.
Sports You Can Bet On
Where else on the internet can you bet on Japanese, Korean, Mexican, and American baseball? Honestly, we haven't seen action on any of those leagues except MLB before. We share that little tidbit to set the tone for this section of our Ladbrokes review. The shiny gold medal for the most sports offered that you can bet on easily goes to Ladbrokes. Not only do they have a ton of different sports you can bet on, but they also have a lot of TV, movie, music, and other forms of entertainment that you can wager on.
Let's take a look at all of the different sports and entertainment categories that you can wager on at Ladbrokes sportsbook.
American Football
Aussie Rules
Baseball
Basketball
Boxing
Christmas Specials
Cricket
Cycling
Darts
Esports
Football
Formula 1
Futsal

GAA Gaelic Football
GAA Hurling
Golf
Greyhound Racing
Handball
Horse Racing
Ice Hockey
Motor Cycling
Motor Sports
Movies
Music
Netball

Politics
Rugby League
Rugby Union
Snooker
Speedway
TV Specials
Tennis
Topical Accas
UFC/MMA
Virtual Sports
Volleyball
Winter Sports
As you can see, the list is pretty massive. And, within each of these individual sports or entertainment categories, you'll find a further breakdown of different leagues and organizations that you can bet on. It's honestly some of the best market coverage that we've seen in a long time.
Esports Coverage
Ladbrokes offers a decent amount of action on esports tournaments and matches. While it was unclear how many different games they offer action on because they only post what they have action available for, they did have action up for several of the biggest games offered. We say bets available for LoL, CS:GO, and DOTA. It's quite possible that they offer action on other esports games, but it's tough to see because they appear to only list the upcoming tournaments and don't have blank placeholders for each game they offer action on. We will check back on this during our next review update and let you know the verdict.
Within each game and tournament, the only real options were the ability to bet on winners. Some online sportsbooks offer you the ability to bet on individual elements of each match, but that was not the case here. Typically, we only see that with specialty esports betting sites, so it's not something that we were completely shocked by.
If you're a casual esports bettor, Ladbrokes looks like it's going to be plenty to cover your esports betting action.
User Interface
Alrighty, so, this is where we're going to take the little kid gloves and get down and dirty. We're just kidding; it's not going to be that bad, but we do have a few things that we'd like to see improved upon with the Ladbrokes interface.
First, let's start with the things that we liked. The betting slip is easy to use and simple to make changes on. You can see all of your bets, and you have the option to either turn them into a parlay (multiples bet) or leave them as individual bets. You can bet individual bets and parlays in the same transaction which is pretty cool. A lot of sports betting sites require you to bet one or the other but certainly not both at the same time.
Additionally, if the odds change while you're waiting to make your bet, it will let you know automatically and not wait until you're going to click the submit button. This is a pretty nice feature especially if you're building a parlay and counting on particular odds. With most sites, you don't find out the odds have changed until you click the submit bet button only to find out that things have changed.
We also like the fact that you can set what you want your Ladbrokes homepage is. That way, whenever you come to the book, it will automatically take you where you want to go. Your only options are default homepage, football, or horse racing, but it's still a nice touch. This option is available in the top right of the screen by clicking on the gear icon and selecting your choice.
Now, let's talk about the things that we really weren't big fans of. Keep in mind that these are only our personal preferences and they may be things that you enjoy. The only real way to get a feel for an online sportsbook and their user interface is to click over and check out the site yourself. It won't take you long to figure out if the site is for you or not.
The overall feel of the Ladbroke's betting portal was pretty overwhelming. It feels almost as if they took the entire huge board at your local sportsbook, doubled it in size, and then tried to fit it all on one screen. It's a lot of numbers coming at you fast. We're pretty big fans of clean simplicity, and this just doesn't fit with that mold.
That being said, it's not unusable by any means. It just means that the learning curve is going to be a little steeper the first few times you go to the site. The one thing we do like in response to this is that they site utilizes breadcrumbs at the top of the page, so if you happen to get lost somewhere you can easily find your way back to where you stared. This might seem like a small detail, but it is one that a lot of other sportsbooks online should really look into employing. Of course, they could just make it much less challenging to get lost.
Ladbrokes does allow you to change all of the odds between fraction and decimal, but for some reason, they don't give you the option of switching to American odds. We get it that the market they serve is not in the US, but some people still prefer to use those odds. Would it be so hard to at least have the option available in case anyone wants to use it?
The last thing that made everything a bit confusing for us was the number of menus they had all throughout the site. There was the A to Z sports menu that opens as a tab on the left, the site section menu at the top of the screen, the popular sports to be on the menu below that, and then the different leagues menu below that. Additionally, there were other bets to the right of that, a huge scrolling carousel of bets and promos at the top, and links to their casino section on the far right of the page.
Basically, it was just a lot. We would love to see them trim things down a bit and simplify the layout. Again, some of you are probably going to love the busy and fast-paced layout, but for us, it was just a little much. The interface at Ladbrokes was a miss for us with some moments of awesome sprinkled in there.
The Casino
The casino at Ladbrokes is equally as extensive as their sportsbook offerings. They've got a solid collection of casino games, slots, Bingo, poker, lotto, virtual games, and even a live dealer casino area. The games were all high quality, and several of them were branded games that you would normally see in a brick and mortar casino. We mean games like The Dark Knight slots, Batman slots, Buffalo Blitz, and a whole lot more.
The site also had some sizeable online jackpots reaching into the several hundred thousand pounds. Who wouldn't like scoring a couple hundred thousand bucks from the comfort of their own home? We know we would.
The live dealer casino was also a nice touch with action in roulette, blackjack, baccarat, hi-lo, and hold'em. As you might expect, the dealers were easy on the eyes (attractive), so if that is something you're looking for they've got you taken care of.
The casino is a nice experience at Ladbrokes. They have a ton of games to choose from, some great jackpots, and the interface/game quality is very high. The interface is much better laid out then what we ran into with the sportsbook and gives off a much more inviting vibe. If you're looking for a new casino home and you want extensive choices and quality games, you'll probably be a pretty big fan of the Ladbrokes set up.
As a supplementary casino experience to someone who's main squeeze online is sports betting, it is way more than adequate. Basically, if you like to sports bet but also want to be able to spin off some money when you feel the need, you'll be more than pleased with the offerings here. Just to be clear, the casino would be awesome by itself if there were no sportsbook as well. We're just saying that it covers the supplementary role well, and then exceed the standalone role.
Deposit Methods
As you might expect from a well-regulated site, the banking and payment options are going to be extensive. When online sportsbooks "follow the rules" they are opened up to all of the major options for banking and deposits. Below, you'll find the options available to you at Ladbrokes.
Visa
Minimum deposit – £5
Maximum deposit – £99,999
Time when money available – Instant
Skrill
Minimum deposit – £10
Maximum deposit – None listed
Time when money available – Instant
PayPal
Minimum deposit – £10
Maximum deposit – None listed
Time when money available – Instant
Neteller
Minimum deposit – £10
Maximum deposit – None listed
Time when money available – Instant
PaySafe Card
Minimum deposit – £5
Maximum deposit – None listed
Time when money available – Instant
Ladbroke Shops
These are brick and mortar locations. You can see if there is one near you by using the search function on the Ladbroke's website.
Withdrawal Methods
Ladbroke's withdrawal options were equally as great as their deposit options. One thing we really liked is that they gave processing timelines for all of their options. Below, you will find all of the options available for withdrawing your winnings from Ladbrokes.
Visa
Minimum withdrawal – £0.01p
Maximum withdrawal – £30,000
Time frame – 1-3 banking days
Fee – Free
Skrill
Minimum withdrawal – £0.01p
Maximum withdrawal – None listed
Timeframe – Up to 24 hours
Fee – Free
PayPal
Minimum withdrawal – £0.01p
Maximum withdrawal – None listed
Timeframe – Up to 24 hours
Fee – Free
Neteller
Minimum withdrawal – £0.01p
Maximum withdrawal – None listed
Timeframe – Up to 24 hours
Fee – Free
PaySafe Card
Minimum withdrawal – £0.01p
Maximum withdrawal – None listed
Timeframe – Min 6 hours
Fee – N/A
Ladbroke Shops
You are able to withdraw your winnings at any of the brick and mortar Ladbroke shops.
Bonuses and Promotions
One of the most extensive sections of our Ladbrokes review was their bonuses and promotions. They had a ton of great little offerings for new and existing bettors that we wanted to cover. Keep in mind that these promotions probably change often, so don't be upset if you don't see any of the ones listed below when you get to the site. We'll do our best to keep them as up to date as possible. What is nice is that it seems from what we hear that Ladbrokes always has an extensive list of promotions going, so there will always be something awesome for you to take advantage of.
Let's take a look at some of the promotions they currently have going.
Bet £5 and get £20 in free bets
This is an offer for new customers and does require a promo code that you can find on their promotions page. There are some limitations, but basically, if you make a £5 bet, you're going to get 4 free £5 bets to make elsewhere.
10% Cashback on Tennis Bets
For all of your tennis losses between Monday and Thursday, Ladbrokes will kick you back 10%. Hopefully, this isn't a promotion you need to take advantage of (because you're winning), but it's nice to know you're going to get something back if you have a rough week.
Money Back on All Losers as a Free Bet
This is a pretty cool promotion that they seem to run on random games from time to time. Basically, if you make a particular bet on an upcoming football game, they will give you your bet back as a free bet if you happen to lose. So, as we understand it, you really can't lose. If your bet wins, you win! If your bet loses, you get another free £10 bet to use to try and get even.
Free Odds Boost on the Sport of Your Choice
The site will let you power up the odds on the sports of your choice meaning you'll be in line to get a better payout than you should (value). Of course, there are limitations on this regarding the amount you can bet and how often you can use it (once per day), but it's still free value that you really should be taking advantage of.
Virtual Betting £10 Match Bet
If you've never tried the virtual racing before, it is pretty fun. You watch virtual horse, dog, or car races and try and pick a winner. The computer uses randomization to give you the same chances you have to win in a real race (unless you're able to handicap dogs, horses, or cars effectively). But, regardless, this promotion is one you should at least take advantage of once.
Ladbrokes will match your first virtual racing bet up to £10 with another £10 free bet that is valid for three days. It's free money; why not take advantage of it?
These were just some of the promotions that Ladbrokes was offering the last time we updated this review. We highly recommend you check out their promotions page for their most current and complete listing as well as their terms and conditions that you should definitely read before taking advantage of a promotion. Overall, though, this was a pretty solid offering in the promotions department.
We didn't see any sort of VIP rewards program, though, which would have been nice to see. We always like to see some sort of program that rewards people for the volume of their betting. The more you bet, the more you should get in our book.
That being said, there were some pretty awesome one-off promotions that you should really look into taking advantage of.
Customer Service
The fact that you can walk into a brick and mortar location should be game over enough when it comes to customer service. There are very few online or mobile betting platforms that can stake that claim. With Ladbroke's shops, you can go in and talk to someone if you ever have an issue which is a great last resort if you need it.
But, what about the customer service options if you don't want to leave your house or you don't live anywhere close to one of the shops? Well, let's take a look.
First, the site has a comprehensive FAQ section that seems to be pretty awesome when it comes to answering the most common of questions. If you have the need for something bigger, though, they look to have chat support, social media support (Twitter), and the ability to call in to get some help (and place bets). We tested out the live chat function, and we were able to chat with someone in about 5 seconds which was pretty awesome.
They didn't specifically state the hours of their customer service, but we would be shocked if it weren't 24/7/365. With a company of this size and brick and mortar locations, they most certainly probably have options open for you around the clock. Hopefully, you don't need the help, but it's there if you happen to need it.