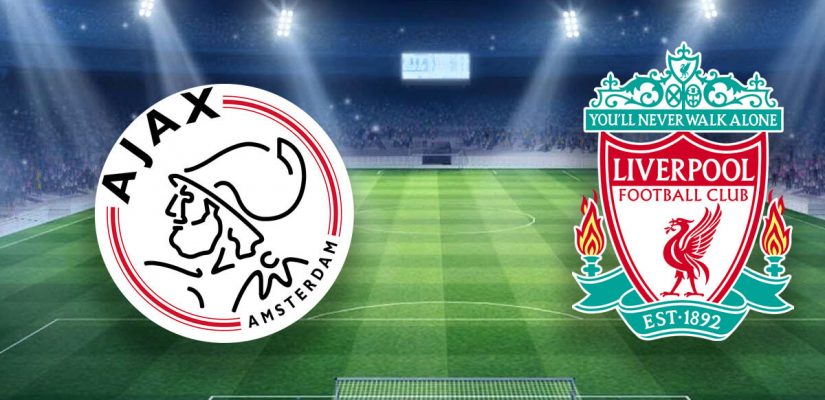 We're back in action, fellas! The UEFA Champions League is back and with it, so are our soccer betting picks! We're building on our CL betting campaign with in-depth Ajax vs. Liverpool predictions. A thrilling group D clash that's bound to exceed everyone's expectations is scheduled for kickoff tomorrow. There's plenty of time to place your bets; there's plenty of time for us to thoroughly research both sides. So, without further ado, let's dig right into the Dutch champions!
Ajax Looking Good
At the moment, Ajax is in second place on the Eredivisie< table. PSV is up top, a point above Ajax, but with identical goal stats. Ten Hag's perfect run was ruined with an away loss at Groningen. It was a tightly contested match without too many big chances; it ended 1:0 for the hosts.
╳ ??? ????
╳ ??? ???????
╳ ???? ??????

? See you in 2 days, @ChampionsLeague!#UCL #ajaliv pic.twitter.com/KkCFbA7s1i

— AFC Ajax (@AFCAjax) October 19, 2020
Even though Ajax's primary concern is winning the domestic league, they're one of those teams that always have high aspirations for the Champions League. And it's not surprising, considering the club's rich history. They almost made it all the way two seasons ago, when they were inches away from the grand finals against Liverpool Unfortunately, the Spurs scored a miracle goal in the last moments of the game, eliminating Ten Hag's Ajax and leaving them with nothing but heartbreak.
But, enough about previous seasons. Let's focus on Champions League 20/21 and Ajax vs. Liverpool predictions. We're looking at group D here – let's check out all four teams:
Liverpool
Ajax
Atalanta
Midtjylland
Liverpool is the heavy favorite… but knowing VVD won't be playing anytime soon, questions will be asked about Liverpool's ability to top such a competitive group. I guess they'll have to take things one match at a time, and the first one is the one we're analyzing here!
Key Players
I have to point out the young midfield prodigy, Mohammed Kudus, as perhaps the best individual performer for Ajax thus far in this season. With three assists and one goal in three appearances, the 20-year-old is definitely off to a good start.
Dusan Tadić is not to be taken for granted either, having scored three goals and added two more assists to his tally.
On the defensive side of things, Blind and Lisandro Martinez are doing just fine. They possess a fine mixture of pace, physical strength, and raw defensive prowess. They'll need all the help they can get against the likes of Mane, Salah, and FIrmino, that's for sure!
Tactics
Tactically, Ten Hag won't let his team defend. Sure, they won't go all in either, but don't you expect Ajax is going to park the bus against Liverpool. That would be as good as scoring an own goal. Their defense won't be able to handle all the pressure, that's for sure. Still, it's important for our Ajax vs. Liverpool predictions to note Ten Hag's favorite 4-2-3-1 formation. It's pretty well-rounded and should do the tricky… especially if he deploys a dynamic midfield line with Klassen and Kudus.
Everyone Expects Klopp to Win
Let's face it, even though Liverpool's key defender, Virgil van Dijk, is out due to injury, everyone still expects Klopp's side to win the match. But it won't be that easy, especially without the brilliant Dutch defender. He's been their central figure for a few seasons now; he's physically imposing, great on the ball, has great aerial ability, and there's virtually nothing players can do against him in one on one situations.
? @JHenderson wants us to use @VirgilvDijk's absence as an added incentive as we set about achieving our objectives without the centre-back…

— Liverpool FC (@LFC) October 20, 2020
Liverpool's side will have to find a new defensive routine, that's for sure. Henderson has already pointed out that the team will try and use VVD's injury as an extra motivator. Don't get me wrong, Liverpool has plenty of solutions on the defensive end, but none of them come close to the Dutch defensive rock.
Key Players
It's safe to say Virgil van Dijk is one of Klopp's key players. He's the man of the hour, he's the defensive giant that rarely lets a pass through; he's the aerial monster that clinches every ball in the opposite direction. Without him, Klopp's defensive line will need patching up, big time! Luckily, the German tactician already has a great set of defensive-minded players at his disposal. True, none of them is at VVD's level (sorry, not sorry), but they'll have to step their game up in times of need.
On the bright side, the rest of Klopp's team looks fairly good… apart from their go-to keeper. Yep, Allison Becker is still out due to a shoulder injury. Keita and Thiago are major doubts, but I wouldn't be too surprised to see them come on as power subs against the Dutch side.
As far as the remaining key players go, we have to point out the dynamic Merseyside trio – Salah, Mane, and Firmino. The Egyptian king already has six goals to his name; Mane has four, while Firmino has two assists. They're still doing all the hard work for Klopp's team, and from the looks of things, they're far from done!
Tactics
I honestly don't know what sort of tactical deployment Jurgen Klopp is going to use against Ajax. It's going to be a tough, cold night in Continental Europe. Tactics will matter as much as individual qualities and team cohesion combined. Typically, we've seen Liverpool in an aggressive 4-3-3 formation with the aforementioned trio running the show on the attacking end. Are we going to see the same thing tomorrow? I wouldn't be too surprised, really!
Ajax vs. Liverpool Predictions
Are you guys feeling lucky? I sure am, because I'm confident there's plenty of value to be found in this matchup. For starters, though, here's my take on Ajax vs. Liverpool predictions, followed by more soccer betting opportunities down below!
Yep, a simple match-winner on Ajax is what I'm going with here. At +375, I reckon this is as valuable as they'll come in this round of Champions League matches. If that's not enough for you, or you're just looking for a riskier pick to go alongside your Ajax match-winner single, consider opting for both teams to score combo! At +550, a low stake wager should be a great move here!