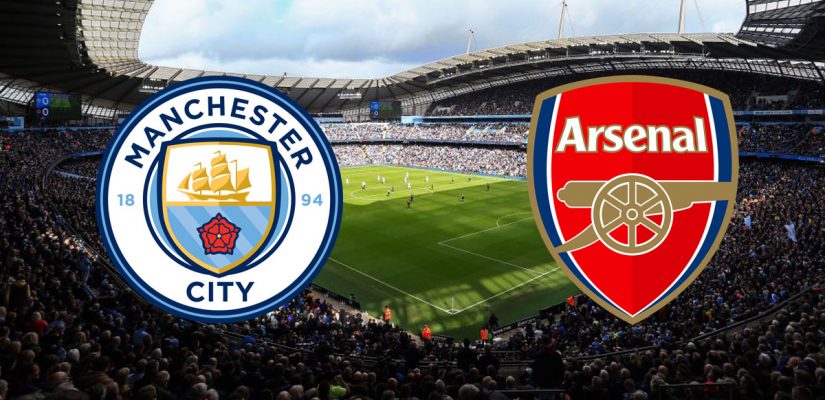 The 2021 Premier League fixtures aren't done just yet. We still have two matchdays to go, on the 28th and 30th… but none of which we'll be focusing on today. As the title suggests, we're going to be talking about Arsenal vs. Man City betting prediction. It's the biggest clash of the very first 2022 matchday, one that deserves our utmost attention. So, without further adue, let's see what these two teams are all about coming into their first match of the year!
Even though City are yet to play Brentford, it's safe to say they'll be coming into this match as the Premier League frontrunners. Liverpool and Chelsea are six points behind them. Yes, Liverpool has a match to play but who cares, the difference is still more than tangible.
As for Arsenal, Man Utd are approaching with haste. The Red Devils have three matches to play and trail eight points to Arsenal's fourth spot.

Anyways, we've gone slightly off topic here. Let's focus on Arsenal vs. Man City betting picks and try to settle our first soccer betting adventure in 2022!
Arsenal vs. Man City Betting Odds
Here are the odds for this Premier League matchup:
Both teams to score:
-143
Odds are subject to change!

Arsenal to win is at astonishing +500. I know City are a force to be reckoned with, but come on – Arteta's Arsenal is the definitive value pick here. Is it good enough, though? Does the value justify for the massive risk of betting against City? Well, that's what we're here to find out!
Arsenal vs. Man City Betting Predictions
When it comes to previous encounters, Arsenal haven't been that successful against Manchester City. The Gunners lost on four consecutive occasions. Heck, they only have won win in their last twelve encounters. That's eleven wins for Man City and just one for Arsenal. And, mind you, that one win came from an FA Cup tie…
So yeah, City's advantage here is pretty obvious. But, the moneyline on City just doesn't seem that appealing. There ought to be far better options here, which is why we're going to be taking a much closer look at this one!
Man City Betting Preview: Can City Run Off With Another 3 Points in the Bag?
City are scoring goals left and right. This is one of their best goalscoring season ever, having scored 50 goals in as little as nineteen matches… and they don't even have a proper striker up front. What they do have, though, is a tactically superior deployment that does wonders with a highly talented bunch of midfielders and wingers. Both are well and truly capable of scoring goals at will, ensuring Pep's City remains at the front position of the ePL title race… seemingly effortlessly.
Manchester City is nearly impossible to defeat… or to draw against, for that matter.

Their last dropped points date all the way back to October when Crystal Palace defeated them on home soil following Laporte's first-half red card. Since then, City have won all of their ePL clashes and are deservingly at the top of the league.
But, there's no room for complacency in football and Pep Guardiola surely knows this. He's going to prepare his men for this clash; he won't let anything go down to luck. We can expect City in their best form here, meaning Arsenal will be in an uphill struggle from start to finish.
Arsenal Betting Preview: Can Arsenal Keep their Form Up?
Arsenal are finally coming up in the world. The Gunners are now enjoying four consecutive wins, twelve consecutive points, four splendid matches that they can be very proud of. However, a true test is just around the corner. If they can secure at least one point off Man City, I'm certain Arteta will be satisfied. One point would suffice in the chase against Man City and Tottenham, from the looks of things.
? Keep the festivities going, Gunners!

? Watch all of the best moments from today's game ?

? Match highlights | Norwich 0-5 Arsenal#NORARS pic.twitter.com/fNRvdCXbRx

— Arsenal (@Arsenal) December 26, 2021

Even though they're playing at home, though, stealing points off Man City is nearly impossible. It has been done only four times this season. Crystal Palace, Liverpool, Southampton and Tottenham managed to snatch points off City. Just these four teams and no one else. Can Arsenal be the fifth?
Well, if Saka and the company can give their fans another performance similar to the one against Norwich, then I'm certain they'll stand a chance.

The marvelous 20-year-old is the basis of everything good Arsenal does this season. His individual brilliance could be the difference in this clash, but the problem is – Pep's experience means he's probably aware of it and will do his best to counter the young English winger.
Arsenal vs. Man City Betting Picks
I guess we now have to wrap this story up and give you guys some concrete picks, huh? Well, if that's the case, here they come:
Let's just take these two teams' last matches. Arsenal scored five against Norwich, City scored six against Leicester. There's no way either of them fails to score at least one in this one. It's pretty simple math, don't you agree?
For that reason, both teams to score at -143 is the best-value pick here. Fingers crossed our 2022 soccer betting season kicks off with a proper win!