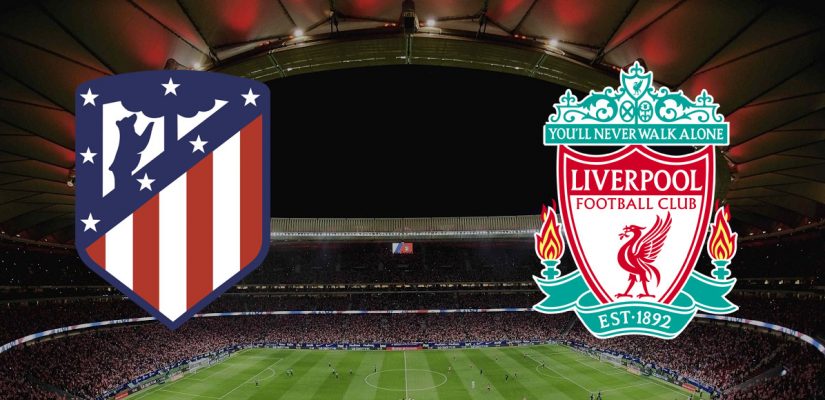 We're almost at the halfway point of the 2021/22 Champions League group stage! Group B is absolutely packed with talented teams, all of which fancy their chances of going through. However, as things stand right now, Liverpool and Atl. Madrid are in the best position to actually go through. But, their h2h contest could give AC Milan and Porto a bit of breathing space. That said, let's kick off with our Atl. Madrid vs. Liverpool betting predictions to see if there's any value associated with this electric Champions League clash!
Atletico Madrid vs. Liverpool Betting Odds
Let's start off with the odds and build our way towards essential information:
Atletico Madrid to Win:
+210
As you can see, Klopp's Liverpool are coming into this match as the favorites. But, these two are going to produce a fiery contest and, looking at the surface level stats, this one could really go either way!
Atl. Madrid Betting Preview
At the moment, Atletico Madrid is in second place of the Spanish La Liga, right behind Real Madrid. They have the same number of points, seventeen, just like Real Sociedad in third. Simeone's men scored the fewest goals out of the top three, though their record stands at six conceded goals from eight matches. That's 0.75 conceded goals per game, which is far too high for Atletico's standards.
On the bright side, their attacking side has been rather prolific. Eleven goals in the La Liga thus far, with Luis Suarez and Angelo Correa leading the charge with seven goals combined (four and three, respectively).
Thus far in the Champions League, Atletico Madrid has four points. Simeone's men took Milan down following Kessie's red card, but failed to defeat Porto in what was a tightly contended home draw. The math is simple for Atletico Madrid – winning at home against their fiercest group stage rival would pretty much nail down the playoffs.
In fact, a draw would be good too, assuming they're satisfied with a battle for the second place in the final two rounds. But, if they lose and the other group B match doesn't end in a draw, Simeone's men will be in a tough spot going forward. They have to bring their A-Game against Liverpool, and that's something out Atl. Madrid vs. Liverpool betting predictions have to account for!
Liverpool Betting Preview
Jurgen Klopp's Liverpool is a world-class team; there's no doubt about that.

However, Diego Simeone Atletico Madrid ought to give them a proper run for their money. Statistically, both teams are doing quite well in their domestic leagues, but we all know that the successes are based on their Champions League performance.
That said, the fact that they are in a very tough group doesn't make things easier for them. On a brighter note, they are leading the charge in group B with six and four points, respectively. AC Milan and FC Porto are lagging behind right now… but they could be granted room for maneuver should Liverpool and Atl. Madrid end with a draw next week.
The chance for a new record to be broken ?

Here's how @MoSalah could better his own scoring streaks if he finds the net tomorrow ⚽️

— Liverpool FC (@LFC) October 15, 2021

Liverpool is in the best position right now, having won both of their opening Champions League fixtures. They had a big scare against AC Milan but managed to close out the game in a fantastic fashion. As for Atletico Madrid, they lost two big points, which they will now have to chase at the Wanda Metropolitano Stadium next week.
The return of Virgil van Dijk is noticeable in Liverpool's defensive end, with the brilliant Dutch defender already making a big difference in the Premier League. It's safe to say he has re-established himself as one of the best defensive players in the world right now!
On the offensive end, Klopp knows he can always count on Mane, Salah, and Firmino to make all the difference.

Liverpool's trio fantastico is lethal, and I reckon Jan Oblak will feel their prowess on his skin, for sure!
Atl. Madrid vs. Liverpool Betting Pick
After looking at both sides, it's fair to say we're in for a Champions League classic. Both teams belong to the top-most echelon of European football. They both have a rich history, world-class talents, and eyes set at all three points from this one.
While moneylines ought to be risky here, there might be value in certain Champions League special bets. That said, we'll be getting to the bottom of this throughout the remainder of our Atl. Madrid vs. Liverpool betting predictions!
Atl. Madrid vs. Liverpool Betting Pick:
Despite Atletico Madrid losing to Alaves in late September, Diego Simeone's men are the favorites in my books and should be able to cement all three points here.
Liverpool, of course, won't back down without a fight. We've seen the things they've done to AC Milan in the Champions League opener. They are not to be taken for granted here, especially with in-form Salah who continues to make waves in the Premier League.
However, match-winner on Atletico Madrid is way too risky here, and the soccer betting odds perfectly reflect that. They are playing against a team packed with superb individuals who are capable of turning matches around with a flick of their weak foot.
Should we go with a draw, then?
Well, a draw could happen… but then again, Klopp's aggression will last right until the very last minute. The German strategist is aware that three points in a tough away match like this would practically bring them a spot in the playoffs.
Despite the fact Atletico Madrid are known for their defensive efforts, they've conceded six goals in eight La Liga appearances. That, combined with in-form Liverpool attack should equal to at least one goal in Jan Oblak's net.
But, Atletico's attack is not to be taken out of the equation either! Their key players, Suarez and Griezmann, are in top form and when combined with Felix's youth drive, ought to create a ton of goalscoring opportunities in front of Allison.
Considering all that, the only realistic option here is both teams to score. I know it seems like a silly bet, but it's the best value here, considering all circumstances.
That'd be all from our Atl. Madrid vs. Liverpool betting predictions. Join us again next week as we take a good hard look at more European soccer betting opportunities!