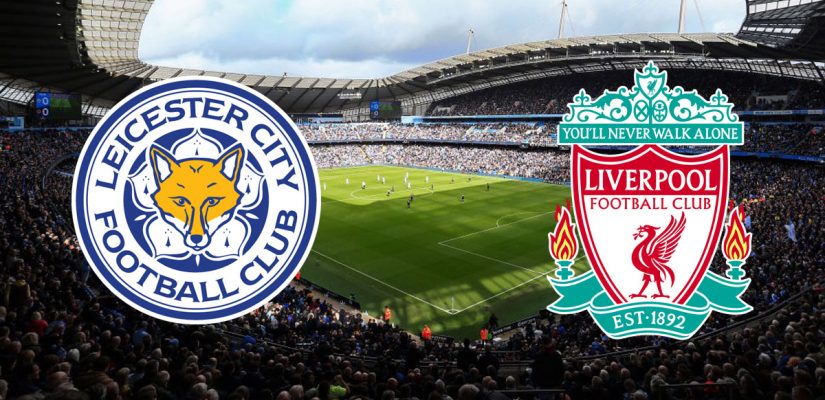 Leicester suffered through a tough loss earlier today. They Foxes lost 6:3 to Manchester City, though they were close to getting even at 4:3. Liverpool, on the other hand, didn't play this weekend. Their last fixture was on the 19th against Spurs, a match which ended 2:2 with both teams holding onto a point. Now we're getting ready for the final matchday of the year for both these sides. We're here for Leicester vs. Liverpool betting predictions, so let's roll up our sleeves and take a good hard look at both sets of players!
Show those you love and care about what they mean to you, enjoy your time with them because it's precious.

However you choose to mark today, however you choose to celebrate, I wish you and your families health, happiness, peace and love.

All my love,
Jürgen.

— Liverpool FC (@LFC) December 25, 2021

Liverpool are currently second on the Premier League table, six points behind Manchester City but with a match to play. As for Leicester, their form dropped and now find themselves in tenth spot, but with a match to play when compared to Villa and Wolves.
Despite the apparent mismatch on paper, Leicester are playing those one at home and will be hoping to at least snatch a point that would inch them closer to the upper portion of the table. As for Liverpool, if they want to remain alive in the title race, they need all three points here. This match has all the makings of a special end-of-the-year treat, so make sure you don't miss it!
Leicester vs. Liverpool Betting Odds
Here are the odds for this Premier League matchup:
Both teams to score:
-154
Odds are subject to change!

The odds are pretty strongly favoring the Merseyside team. Yep, Klopp's men are no strangers of being the favorites this season, and they're continuing in the same fashion against Leicester too. Despite not snatching all three points of Conte's Tottenham, everyone and their grandmother expect Liverpool to get back on the winning track against the Foxes. Will they succeed or will Vardy and the co successfully turn a new page following a tough defeat to Pep's City?
Should we opt for a moneyline here? Well, Leicester at +600 definitely seems splendid. However, I doubt the Foxes will take all three points from this one, even though they're playing at home. Liverpool at -250 isn't too shabby either, but if you're going with a moneyline, the value pick is definitely draw at +425. Still, that's not enough to cement our Leicester vs. Liverpool betting predictions. We need to assess the situation further, and that's exactly what we're going to do in the remainder of this piece!
Leicester vs. Liverpool Betting Predictions
Last time out, these two played 3:3 in the League Cup (just four days ago), but Liverpool went through on penalties. Prior to that, though, their latest Premier League clash saw Leicester win 3:1 at home this February. In fact, that was their only ePL clash this year, which means Leicester ought to have a slight advantage right off the bat!
Liverpool Betting Preview: M. Salah on the Hunt for More Goals
Mohamed Salah is an absolute beast. He's having yet another fantastic season under Jurgen Klopp, leading the team in both assists and goals. The Egyptian king is the epitome of danger and has been that for several years already. With fifteen goals and nine assists, he's been a part of half of total Liverpool goals in this ePL season. Can he score another one against Leicester? Well, I for one think he can… and he will!
Klopp knows Pep's City is running forward without even breaking a sweat. They are in splendid form, having dropped points on just four occasions. Liverpool, on the other hand, drew with Tottenham in the last fixture and now need a lifeline if they are to stay in the title race. Chelsea is right behind them too, even though Villa proved to be a proper scare earlier today.
Injuries-wise, Liverpool has a bunch of players they can't count on. Leicester too – their list is even larger if we count the players who are under COVID question mark ahead of this one.

It will be interesting to see what both managers deploy and how they set up camp with these notable absentees!
Leicester Betting Preview: Can Leicester Come Back Following a Tough Loss?
It took two penalties (both by Tielemans) to shatter Leicester's hopes early on against City. Even losing 4:0 didn't faze them too much, though. They were on the verge of a massive comeback but were ultimately unable to mercilessly attack and courageously defend against Pep's well-orchestrated counter attacks.
But, Leicester showed plenty of grit and will be looking for a similar match in terms of gameplay, but one vastly different in terms of the overall result. I am not saying Leicester will win this one, though. But, historically, they've been pretty good against Klopp's Liverpool. Despite losing the League cup tie on penalties, Leicester looked as the better team last week.
Even if they don't snatch a single point in this one, I am certain they will create plenty of goalscoring chances in front of Liverpool's goal.

At least one will bounce in the back of the net, which is what we're going with for our Leicester vs. Liverpool betting picks!
Leicester vs. Liverpool Betting Picks
I reckon we're all out of informative things to tell you about. That said, let's wrap this puppy up and see which option is the best for one of our final 2021 soccer betting slips!
Leicester scored three but conceded six last time out. As for Liverpool, they scored and conceded two in their last match. Coming into this one, Liverpool is likely to walk away with all three points in the bag. However, Leicester has more than enough attacking prowess to punish Klopp's men.
Both teams are going to score here, that's for sure!