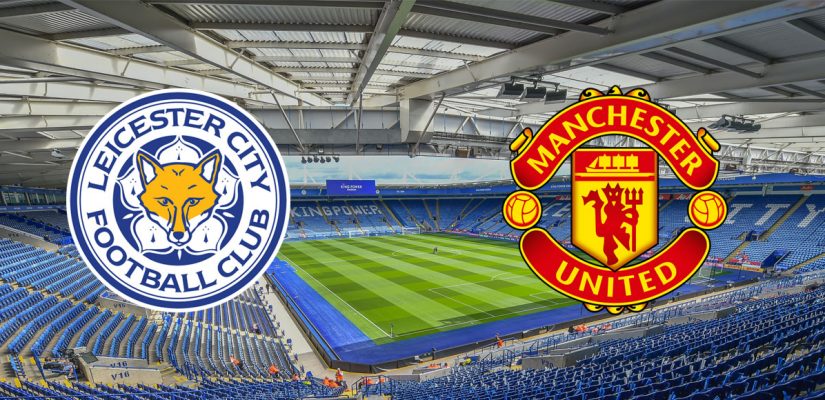 This Saturday, it's Leicester vs. Man Utd; a thrilling clash that will set the tone for both teams coming off the international break. 4 PM CEST is the start time of this one, so make sure you tune to the live action this Saturday.
ℹ️ How the United camp is shaping up ahead of the visit to Leicester…#MUFC | #LEIMUN

— Manchester United (@ManUtd) October 13, 2021

As always, our Premier League betting tips are just in time to help you finish off your betting slips for this weekend. Our Leicester vs. Man Utd predictions will be as thorough as possible, so without any further ado – let's kick things off!
Leicester vs. Man Utd Betting Odds
Without going any further into the depths of our Leicester vs. Man Utd predictions, we need to assess the odds. Here's what you can expect from all the top-tier online sportsbooks:
Leicester vs. Man Utd Betting Odds
Yep, even though they're not in the best of form, Manchester United are the favorites in what ought to be a tricky away contest. But, only just – there's room for maneuver on both ends which is why we need to take a good hard look at both sides before deciding this one!
Leicester Betting Preview
Leicester are currently sitting on the thirteenth spot of the English Premier League. They kicked things off well, but failed to capitalize in their last four outings. Two losses against City and Brighton coupled with two draws against Burnley and Crystal Palace; Brendan Rodgers might end up moving to Newcastle sooner than we expected.
On the bright side, Jamie Vardy continues to score goals, match in and match out. We've had just seven matchdays thus far and the brilliant striker has already scored six goals in the ePL. The 34-year-old striker is showing no signs of stopping and will be the prime candidate to score a goal this Saturday… alongside Cristiano Ronaldo on the other end of the pitch, of course.
In Europe, Leicester have fallen to the last spot in group C, having lost to Legia and drew with Napoli. They're playing against Sp. Moscow next, a match they have to win if they are to get out of the group stage this season.
Man Utd Betting Preview
Manchester United are coming into this match as the favorites even though they've won just one point in their last two Premier League appearances. To be fair, Leicester haven't been any better, having won just two points in their last four outings.
Luckily, Ole has plenty of attacking talent to change this! Ronaldo's stoppage time winner against Villarreal gave Ole some breathing space, but one more hit and miss would surely cost him the coaching stick. Cristiano Ronaldo is in excellent form, the same goes for Bruno Fernandes and Paul Pogba. Jadon Sancho, though, has been struggling in the Red shirt, though his performances for the Three Lions suggest he still has that magical spark.
Unfortunately for Ole, the team is having big problems with their center backs.
Both Harry Maguire and Raphael Varane will be out for the match against Leicester due to injuries.
This will hinder United's ability of controlling the ball in their box and preventing goalscoring opportunities for Leicester.
The problems don't stop there – Fred and Cavani will be facing each other in Brazil vs Uruguay early Friday which means they won't be ready for the clash vs Leicester this Saturday. On the bright side, it means Van de Beek might finally get a chance… unless Ole picks Matić or McTominay instead, of course.
Either way, United's defensive line is bound to make mistakes, especially when pressured by Vardy's pace and ruthless aggression. The King Power stadium will give the Foxes even more driving force, meaning we could be in for a high-scoring game this Saturday.
Leicester vs. Man Utd Betting Pick
Historically, Leicester has won three, drew eight, and lost nineteen matches against Manchester United. And while I do believe the game will go in favor of the Red Devils, knowing Vardy's form and the lack of qualify in United's back line (due to major absentees), this one could go either way.
Instead, I'm going with the good old both teams to score bet at -154. Knowing everything surrounding these teams, the value is certainly there for us to exploit!
Leicester vs. Man Utd Betting Pick:
Yes, both teams will score at least one goal on this match! Leicester has a formidable defense but it won't be able to hold of Cristiano Ronaldo and the company for too long. On the other end of the playing field, Varty will be more than capable of exploiting United's shaky defense without Varane and Maguire in the mix.
That said, it's time to close this one out. Once again, both teams to score a goal is what I'm going with… and from the looks of things, you should too!