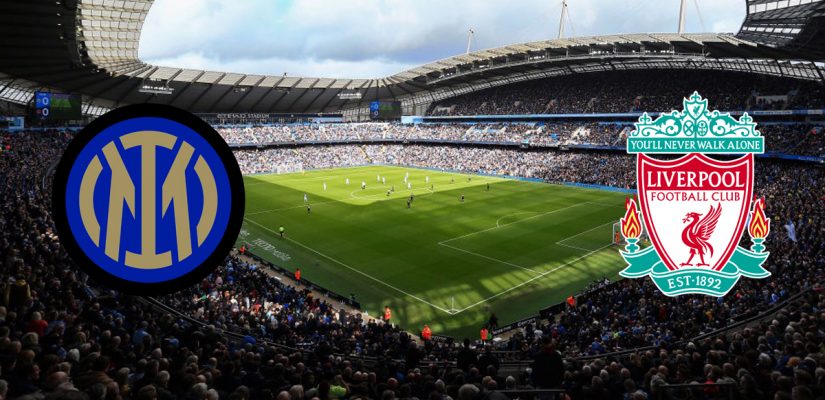 The return fixtures are upon us, boys and girls! The Champions League is back and we're going to have another two weeks of splendid playoff action! We're looking at all sorts of wicked contests, with the likes of PSG vs. Real Madrid, Man Utd vs. Atletico Madrid, and Liverpool vs. Inter being the most interesting ones. The latter is what we're going to be focusing on today, so come along with us to explore the optimal Liverpool vs. Inter betting lines and odds!
Which player do you associate with this ??#UCL pic.twitter.com/wi2f8RljKH

— UEFA Champions League (@ChampionsLeague) March 4, 2022
Liverpool vs. Inter Betting Odds
Here are the odds for this Champions League matchup:
Both teams to score:
-134
Odds are subject to change!

The odds aren't really surprising! Liverpool have won 2:0 away from home and are coming to Anfield to finish the story. Knowing their current form, the fallen Italian champions shouldn't be a real threat for them. But, you know how they say – the ball is round and anything can happen in football. Well, let's put that idea to the test in the remainder of our Liverpool vs. Inter betting preview!
Liverpool vs. Inter Betting Predictions
If you're going to be betting real money on soccer, then you'll need to get every piece of information you can get. It's one of the biggest and most popular online betting markets in the world and, as such, it's definitely worth putting enough time and effort into research. Without research, you're basing your bets on pure luck… and trust me, you don't want that!
Liverpool Betting Preview: Can Klopp Keep Pushing on Two Fronts?
Liverpool are in a world of their own right now! They've finally (almost) caught up to Manchester City in the Premier League. Just six points separate them, but Klopp's men have an extra match to play too. That's potentially just three points difference, mind you! With double-digit fixtures still in the equation, the Premier League title race is definitely on!
Right now, Klopp has two fronts to take care of. On one end, he has to minimize the points difference between Liverpool and Man City in the ePL. On the other end, he has to overcome Inter and continue his Champions League path.

On the bright side, Klopp's men are definitely capable of battling it out on both fronts. Liverpool has an incredibly deep roster, with plenty of youngsters ready to step up for the occasion no matter who's on the other end of the field. That's one of Liverpool's key strengths and it will be interesting to see how they tackle both CL and ePL this season.
Manchester United Betting Preview: Inter Facing a Crisis?
Is Inter facing a crisis? They used to be the dominant force at the top of Italian Serie A – now they're in a tight battle with Napoli and Milan! They used to be on point in their CL clashes – now they're facing elimination in a matter of days. What seems to be going wrong for Inzaghi's men?
Well, it's an obvious drop in form and, hopefully, nothing more sinister than that. Over the last five, Inter lost two, drew two and managed to get just one win to their tally. Truth be told, they've defeated bottom-placed Salernitana earlier today, so we can't really say they had a proper contender on their hands.
Coming to England, Inter's players will be aware of their status as the heavy underdogs. No one expects them to do anything noteworthy; no one is giving them any chances… soccer bookies included! There's no pressure on their shoulders, which means they could be dangerous, especially if Klopp fails to contain their pace and aggression early on.
Liverpool vs. Inter Betting Picks
Yes, there's no other way around it. Liverpool will win this one and they will go through to the next round of Champions League playoffs. I know, I know – Liverpool doesn't even need to win to go through. But, guess what – Inter is a nasty team and Klopp will want to get away from them (goals-wise) as much as he can so he doesn't have to sweat when push comes to shove in the final minutes of the match.
That'd be all from our Liverpool vs. Inter betting picks!
Until next time,
May the odds be in your favor!