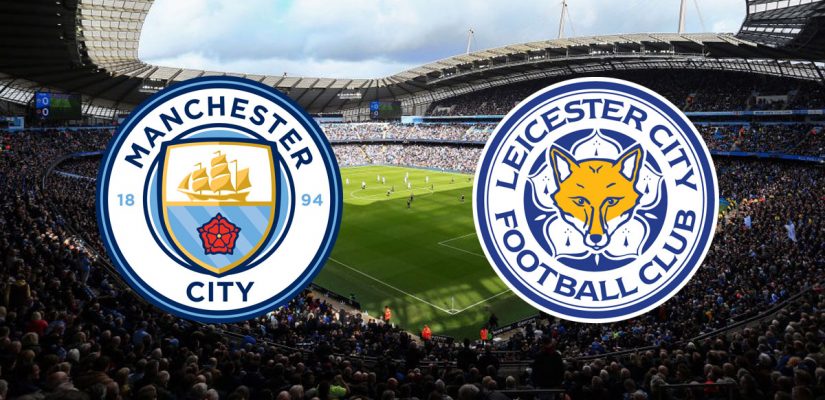 With Christmas falling on Saturday, this year we won't have any football action on that day. But, Sunday on the other hand is packed with nine games, with two of them being postponed. You are probably here for the Man City vs. Leicester betting predictions. Don't worry – we'll try our best to help you out and make you some money via the Premier League.
We travel to Etihad Stadium on Boxing Day.#MciLei #PL pic.twitter.com/gjFjKjKjqf

— Leicester City (@LCFC) December 23, 2021

Man City currently hold the first place on the table with Liverpool right on their back. Leicester on the other hand are in the ninth place, struggling with consistency more than anything else. While they are in good form at the moment, City's form can't be described as perfect. They are on a seven game win streak and are looking to make it eight here, though they do have certain issues with their gameplay… issues that Rodgers' Leicester might exploit.
Will Pep be doing another Premier League win streak or will Leicester be the ones who put a stop to it? That's what we are trying to find out with our Man City vs. Leicester betting predictions!

Man City vs. Leicester Betting Odds
Here are the odds for this Premier League matchup:
Both teams to score:
+110
Odds are subject to change!

City has so many world class players that can carry the game and lead the match. With the current form they're in no wonder they are the absolute favorite coming into this match. They are also playing at home and Leicester are struggling at away games lately. It really would take a miracle to stop City on their flawless run, but Leicester are known for their surprises!
Obviously, City are the clear favorites in the eyes of everyone… including soccer betting sites which value their moneyline at -500 whereas have Leicester at unearthly +1200. It's just something to think about going forward. In fact, the majority of our Man City vs. Leicester betting predictions is trying to figure out is going with Leicester to cover a small spread worth the risk, or are we better off with certain specials.
Man City vs. Leicester Betting Predictions
The last time Leicester came to Manchester it was a Jamie Vardy master class. He scored three and Leicester won 5-2 at the end. That was only last year. City is in much better form since then, but if it happened back then it can happen again. After all it was only in 2020, not much has changed on both sides.
The only notable player worth mentioning that won't play in the City lineup is Ferran Torres because of his foot injury. On the other side we see Leicester with five players definitely missing this match and Johnny Evans who is questionable at the moment.
Man City Betting Preview: Will City keep their win streak?
Last few Man City games were a good watch to say the least. High scoring games and great football, Pep Guardiola has to be happy with his team. He has top level players on the bench and even better ones on the field. The form Bernardo Silva and Kevin De Bruyne are in is just unmatched. With Ederson on goal and the force in defense with Kyle Walker, Ruben Dias and Joao Cancelo who can get passed to goal anyway.
With their last match against Leeds United, City have leveled the goal difference with Liverpool. No doubt they will keep the momentum against Leicester. Lately City play the high pressure game. Everything tells me that Leicester will not be able to keep up with this pace of football and after they make that first mistake the flood gates will open. City is currently one of the best teams in the world, and although they are basing themselves on the Champions League this year, Pep sure seems to have one eye fixated on the Premier League trophy.
Leicester Betting Preview: Can Vardy repeat what he did last year?
Leicester are not reliable, they lose against worst teams than them and they draw against better ones. The way they are playing this season is not the way they can beat City. If they change something up then maybe. With the demotion to the Europa Conference league from the Europa League, they might find some more time to focus on the Premier League.
Jamie Vardy is for sure their best weapon going into this match.

If anyone's going to score on Sunday from both teams I'd probably say it's going to be him. The man is on top of his form after scoring two against Liverpool (another club that can be placed right up there with the world's best). The biggest problem for Leicester will be to keep the ball out of their net. City's high pressure game and great attacking individual skill might prove to be a great problem.
Man City vs. Leicester Betting Picks
This game will definitely go to City, but in my opinion the money lies in Leicester and Vardy. He surely has at least one more goal left in him from Liverpool. Both nets will shake, but maybe one a lot more than the other.
Yessir, we're going with both teams to score at +105. It's not the likeliest option, I know, but we just have to take the slightest bit of risk here. I do believe Pep's City will take all three points here, but it will be a tight match with lots of goals on both ends. Leicester won't give this one up that easily, there's no doubt about it!
I hope we answered all your questions about Man City vs. Leicester betting on Sunday. If you found this helpful, make sure you come back next week when we will have more soccer predictions and tips for you guys!