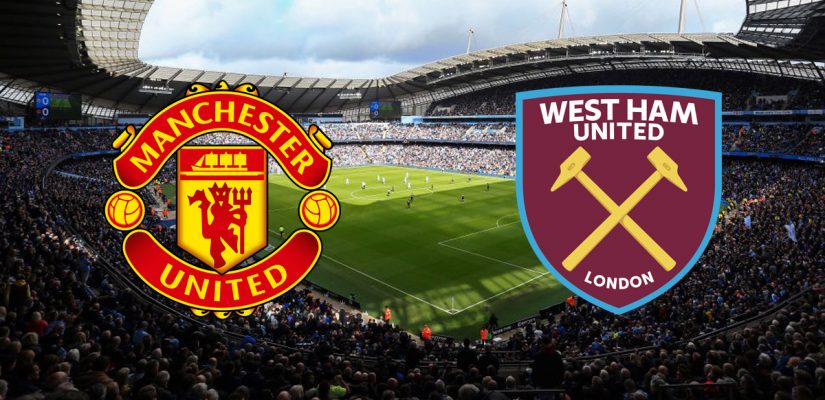 Premier League is in full flow. The transfer window is still up and running with several Premier League sides still biding their options on the transfer market. Even though there are lots of winter transfer window bets available, we're here to talk about Man Utd vs. West Ham betting lines.
A landmark victory ✅

United become the first side to reach 300 #PL away wins ?#MUFC pic.twitter.com/izMRZsUehO

— Manchester United (@ManUtd) January 19, 2022

We're looking at two teams with equally high top-four aspirations. At the moment, West Ham are in a slightly better position, though they have played an extra match. West Ham are in fourth with 37 points, whereas Manchester United are seventh with 35.
Obviously, one of these two teams has underperformed, the other one greatly exceeded start-of-the-season expectations. West Ham are the former; David Moyes took everyone by surprise by forming a compact squad with plenty of depth. They concede a lot of goals, though, so there's definitely room for improvement.
But, enough with the intro – let's focus on Man Utd vs. West Ham betting odds before moving onto the analysis!
Man Utd vs. West Ham Betting Odds
Here are the odds for this Premier League matchup:
Both teams to score:
-154
Odds are subject to change!
The game will be played at Old Trafford. Despite United's struggles there, soccer bookies see them as the favorites here. Not overly dominant favorites, mind you. At -110, United's moneyline seems pretty valuable at the first glance.
But, is that really the case? That's what we aim to find out in the next couple of paragraphs.
Man Utd vs. West Ham Betting Predictions
Let's start off with some head-to-head stats. In the Premier League, Manchester United won both legs last season. The results were tight, though – two narrow wins for the Red Devils, 2:1 and 1:0.
However, West Ham won the last h2h clash, a League Cup fixture last September. 1:0 was the score, courtesy of Manuel Lanzini's 9th-minute brilliance.
Is there anything we can conclude from all this info? Well, we can conclude that United are the better side here, but West Ham know how to surprise every now and then. Plus, draws seem scarce when it comes to West Ham vs. Man Utd clashes – just two draws in the last ten encounters.
West Ham Betting Preview: Can West Ham Jump Right Back Up?
West Ham had been in an upward spiral with three consecutive wins prior to their loss to Leeds last Sunday. If they had won that one, they would have been just four points behind third-place Chelsea but with a match in hand.
But, they won't cry over spilled milk. Moyes' men ought to be fully concentrated on the match ahead, knowing well what it could mean for their final ePL placement. Remember, if West Ham beat United tomorrow, they will have five points of advantage going forward and an inch closer to third-place Chelsea.
However, West Ham can't count on several key players. Benrahma is on international duty and Ogbonna is still having issues with his knee. Noble, Soucek and Zouma are under a question mark. They could play tomorrow, but their status is still unknown.
On the other end, United still have a ton of absentees which have been hindering their offensive/defensive abilities all season long. Sancho, Ronaldo and McTominay are still unknowns and the list of confirmed absentees has risen to five first-team players. Luckily, United have a deep roster packed with players thirsty for playtime.
Man Utd Betting Preview: Can United Win Another One?
United finally won a match after dropping points against Villa and Wolves. They got the better of Brentford in a seemingly straightforward 3:1 win. However, the bees dominated in the first half and deserved a point for their efforts.
But, Rangnick's men were more clinical in the second half, snatching all three points and getting in touching distance of Champions League football next season.
There's still a lot of work ahead of them. Seeing as West Ham have the same ambitions (Champions League spot), taking all three points from them ought to be on top of United's list of priorities.
The question is – can United string together two wins? They haven't done so in a while, at least not in terms of the EPL. Their form has been oscillating all season long, which is why they're currently in seventh place.
Their attacking end hasn't been that brilliant this season, but that's not even the main issue. The main issue is their defense. Year in and year out, United are battling with themselves when it comes to their defensive efforts. They conceded 30 goals thus far, which is absolutely atrocious when you consider they've played just 21 matches this season.
West Ham's offense is one of the best in the league and they're bound to put one past De Gea tomorrow. United's attack should be all set to do the same on the other end of the pitch, making me think our best option for Man Utd vs. West Ham betting prediction is the good old "both teams to score" wager.
But, the stakes are high and United will go all-in here. Man Utd moneyline offers more value than both teams to score, which ought to be the deciding factor here.
Man Utd vs. West Ham Betting Picks
These two teams go a long way. Their histories are intertwined and they rarely end up with boring clashes. Fingers crossed we'll have another cracker here!
As for our Man Utd vs. West Ham betting picks, here's what we're thinking of:
Yes, we believe United will come out of this one with three points in the bag. It won't be straightforward, though. West Ham are currently in fourth place for a reason. They're playing good, dynamic football and have a deep roster packed with up-and-coming talents. Experienced veterans are not to be underestimated either – Moyes' West Ham are a solid side and will put up quite the fight.
But, Rangnick is well-aware of the fact West Ham are among their direct top-four competitors. These three points are imperative for the Red Devils and you can bet they'll run away with them.