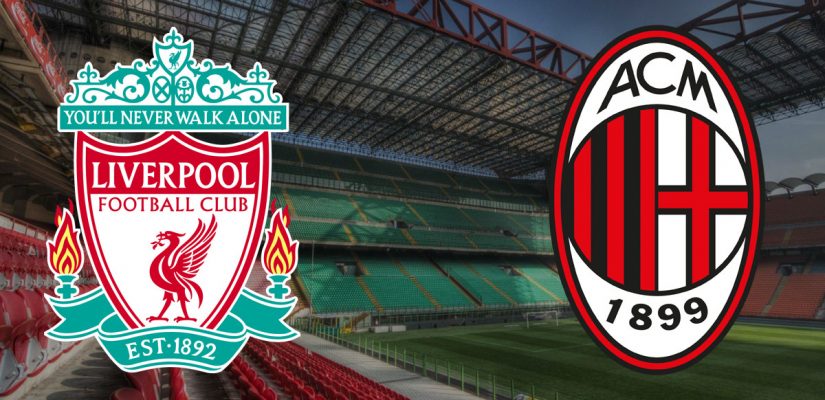 Milan vs. Liverpool betting opportunities is what we're here for. We're looking at the match that could decide a lot of things in Champions League group B. At the moment, Liverpool are secure at the top spot with five straight wins and fifteen points with 15:5 goal difference. AC Milan, on the other hand, have win as imperative coming into this one, because they have just four points to their name. Normally, having just four points after five fixtures would mean you're out of the equation for Champions League playoffs. But, since Porto has five, and Atl. Madrid has four, everything is still up for grabs in the final game of group B!
Milanello: recovery mode ?
Counting down to #MilanLiverpool! ?

Domenica di lavoro e di recupero verso il Liverpool ? #UCL #SempreMilan
@BitMEX pic.twitter.com/OLuKuPdBpz

— AC Milan (@acmilan) December 5, 2021

This match promises fantastic action from start to finish. Milan vs. Liverpool is a historical clash; a matchup that never ceases to amaze us. We've had plenty of great h2h matches to enjoy, and I'm confident this one won't disappoint either!
Milan vs. Liverpool Betting Odds
Here are the odds for this Champions League matchup:
Both teams to score:
-167
Disclaimer – odds are subject to change

Even though they're not exactly in the best form, AC Milan are the favorites coming into this one. Why is that so? Why do real money soccer bookmakers favoring the Italians?
Well, it's a combination of the current group B situation and the fact AC Milan are playing at home. Vibrant atmosphere on San Siro is bound to push Milan to a positive result here.

But, that alone won't decide our Milan vs. Liverpool betting picks. We'll need to dig much further than that to get to the bottom of this one!
Milan vs. Liverpool Betting Predictions
Historically, there are three Milan vs. Liverpool clashes we need to talk about here. The first one is the latest, dating back just two months. It was a very weird match with lots of ups and downs on both ends, but Klopp's Liverpool ended up taking all three points. The emphasis point here is that it could've easily gone the other way around too.
Prior to that, though, these two met in two separate Champions League finals. AC Milan won the 2007 edition, while Liverpool won the 2005 installment on penalties. Yep, like I've said – these two go a long way!
AC Milan Betting Preview: Can the Milanese Clinch CL Playoffs?
Believe it or not, Zlatan Ibrahimović is the driving force of Pioli's Milan! The 40-year-old Swedish striker is in fine goalscoring form, which is quite unbelievable considering his age. I've said this times and times again – this man ages like wine!
Rafael Leao has been an important part of their goals and assists too. The 22-year-old winger is enjoying his time with Pioli's Milan, scoring four and adding two assists this season. When talking about superb individuals, we mustn't forget about Theo Hernandez! He's one of the best left backs in the game right now, and he's proving that game in and game out.
Ever since Gattuso left, this Milan team has looked a lot better. The team looks and feels a lot more dynamic under Pioli, and it perfectly translates into their Serie A and Champions League games. As you probably know, AC Milan are currently first in the Italian Serie A with 38 points from 16 matches. Inter Milan are right behind them, just a point short off the top spot. Napoli are a point short of them, too, which goes to show you just how tightly packed the league is.
Liverpool Betting Preview: Klopp Will Let the Kids Run Wild
If there's one thing we can safely assume, it's that Jurgen Klopp won't go all-in against AC Milan. No worries, the German strategist won't "sell" this game, but he's likely to save his first-team roster for upcoming Premier League clashes.
That basically means we're going to see lots of Liverpool's youngsters get their chance to shine.

And, mind you, these sorts of Champions League clashes are what dreams are made of for these lads. We're talking about the likes of Neco Williams, Curtis Jones, and Caoimhin Kelleher.
However, Klopp is still going to have to field some of his starters. We're bound to see a mixture of youth and experience in this department too, so you shouldn't count them out just yet!
Injuries-wise, AC Milan are actually more plagued than Liverpool. Who would've guessed, eh? Calabria, Giroud, Kjaer, Pellegri, Rebic – the list just goes on and on. For Liverpool, the most notable absentees are Firmino, Jones, and Milner, while Gomez and Keita might play but aren't at 100% yet. I'd say Milan is going to feel the absentees more than Liverpool, but I doubt that'll affect the final result.
Milan vs. Liverpool Betting Picks
Now that you know more about Liverpool and Milan, let's wrap this puppy up and call it a day!
Call me crazy but I believe AC Milan will not just win this match but also go through to the Champions League playoffs. Yep, I reckon the other match, Porto vs. Atletico Madrid, will either finish as a draw or Simeone's men will take it home. Too bad for them, because AC Milan are going to justify the home turf advantage and clinch the playoffs.