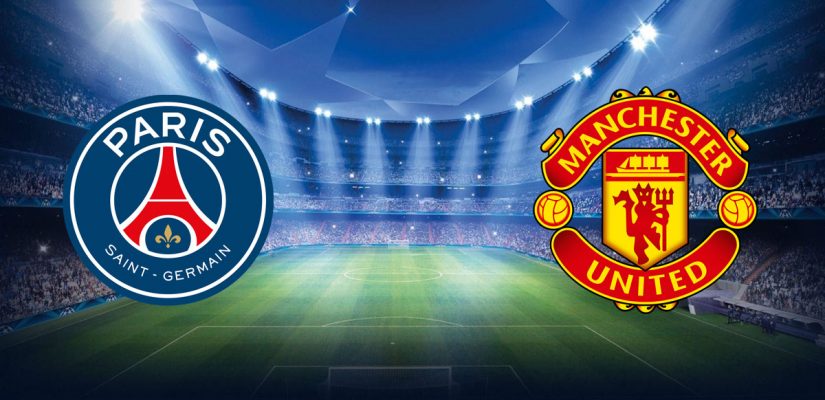 Soccer is back, boys and girls! Yep, the most prestigious soccer competition is back in action tonight. The UEFA Champions League is bringing forth another wave of soccer extravaganza, to the joy of sports fans and soccer betting enthusiasts from all across the globe! Our PSG vs. Manchester United betting predictions are here too; here to guide you through what's probably going to your first Champions League betting slip in the 20/21 season.
Le Parc des Princes is the perfect venue; PSG will be hoping to defend their home turf advantage and avenge that dreamy night in March 2019, when United came to a shocking third goal in the very last second of the contest. I'm sure that handball call will be forever etched into poor ole' Neymar's memories.
Be that as it is, from now on we're focusing on PSG vs. Manchester United betting predictions and nothing else. As you'd come to expect, we'll go through all key aspects regarding both teams, as well as their key performers and tactics. It's going to be a grand journey, knowing the history and complexity of both teams. But, we'll take our time and show up with some cold hard facts in the end!
Ole Lost the Wheel
Ole Gunnar Solskjaer taking over from Mourinho in December 2018 was considered as the best move United's board could've made back then. However, we're now witnessing a totally different story. The Norwegian strategist hasn't been able to transform his vision to the players, resulting in poor performances across all competitions. Add to that a couple of massive transfers that failed to justify the invested money, generally lethargic and unimpressive performances by the club's biggest stars, and you'll realize why increasingly more United fans are chanting Ole out.
It's not just matchday, it's #UCL matchday… COME ON REDS! ?#MUFC

— Manchester United (@ManUtd) October 20, 2020
What started out as Ole's at the wheel is now turning into Ole lost the wheel. It's been one heck of a ride for Manchester United fans, but recent results, both domestic and on the European level, have been absolutely catastrophic.
Ole needs to prove his worth in the Champions League this season, and it's safe to say it won't be easy. Here's a look at United's Group H:
PSG
Manchester United
İstanbul Başakşehir
RB Leipzig
Even though İstanbul Başakşehir seems like the obvious underdog, they're bound to steal a few points off the favorites.
RB Leipzig has proven to us, time and time again, that their youth school and scouting talents aren't to be taken for granted. It all starts in Paris, though, and that's what our PSG vs. Manchester United betting predictions are here for!
Key Players
Moving on with our main task here, we need to say a few things about United's key players. On the defensive end, I'm not really sure if there's a name worth mentioning. The classic center backs are nowhere in sight. I guess McTominay is worth mentioning here, even though he's technically playing a defensive midfielder… but still. That's the sad truth of United's defensive line – twelve conceded goals in four Premier League matches. Case closed!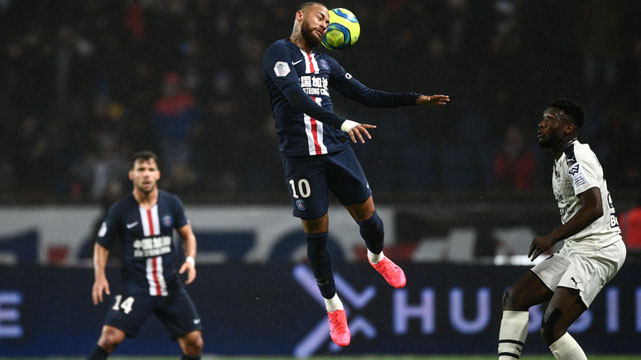 Bruno Fernandes is still making all the right moves in the middle. Not only is he building United's attacks from scratch, while also stopping the opposition's, he's also scoring and assisting like it's nothing. Furthermore, his partnership with Paul Pogba, given enough time, could develop into one of the best midfield duos in the league. The competition is harsh, that's for sure, but these two midfield magicians deserve to be placed among the best! Marcus Rashford is still the best player on the attacking end. The 22-year-old English attacker has two goals and two assists to his name, a pretty good start. Let's hope he can build on it
Tactics
Not doing enough research is among the most common soccer betting mistakes out there… and these days, bettors often skip the tactical elements when slapping their bets together. As far as Ole's tactics are concerned, 4-2-3-1 is still his go-to choice. I'd like to see him figure something new against PSG, but knowing his stubbornness, I doubt it'll happen. We're bound to see PSG's pace on the wings exploit Ole's shaky defensive line. In fact, pacey wings is probably what's going to cost United the three points tonight…
PSG Hunting Glory
What's there to be said about PSG? Well, for starters – they're not at the top of Ligue 1! It's true – Lille is at the top, but only on goal difference. That doesn't mean PSG is playing poorly; they just had a rough start to their domestic league, having lost both of their opening matches. They're back in action, though, conceding only one goal in the last five matches.
Overall, their goal ratio is 16/3, which goes to show you what sort of attacking potential they have… attacking potential that's bound to wreak havoc on United's defensive line.
Key Players
Kylian Mbappe is by far the best player in this PSG team… who would've guessed, eh? The 21-year-old French superstar has played in four matches thus far and has already scored four goals and assisted three times. He's at a superb 8.99 average rating, 1.25 more than the second-best PSG player Rafinha.
Pablo Sarabia is the standout performer in PSG's midfield with one goal and three assists in four matches. Neymar's stats are in the shadow of his red card; but generally speaking, the Brazilian magician is looking pretty good out there.
Even though PSG's defensive end suffered in the first two Ligue 1 matches, they finally seem back to normal. Marco Verratti's defensive efforts have been nothing but brilliant, with the likes of Kimpembe and Florenzi guarding on both ends.
Tactics
Tactically, Tuchel trusts nothing but his aggressive 4-3-3. And I totally understand the guy – when you have the likes of Mbappe, Neymar, and Icardi up front, backed by players like Di Maria, Verratti, and Draxler, you too would be playing aggressively.
⚡️????????
?@ManUtd
?@ChampionsLeague
⌚️ 9 ppm (CEST)
?️ Parc des Princes
?#PSGMU
?️ Sanghon Kim

??#ICICESTPARIS pic.twitter.com/ULgrYGJdV7

— Paris Saint-Germain (@PSG_English) October 20, 2020
That's exactly the kind of gameplay we can expect from Tuchel's PSG tonight. They're playing at home, they're playing against the team that eliminated them from the CL two years ago… it takes no genius to predict their aggressiveness, right?
PSG vs. Manchester United Betting Predictions
Let's stop beating around the bushes and settle the score right away:
PSG vs. Manchester United Picks
PSG to win and both teams to score
That's it, fellas! At first, I was aiming for a clean PSG match-winner. However, at -182, it just wasn't worth it. Yes, this combo bet is kind of risky, but both PSG ought to be able to swing past United's shaky defense more than twice… As for United, they'll be dominating the midfield and should be able to pull one past Keylor Navas.
That's pretty much all I've got for you in our PSG vs. Manchester United betting predictions. The match starts soon so you better do your grocery shopping right now!