Boxing is one of the fastest-paced and most action-packed sports on the planet! From the featherweights all the way up to the heavyweights, the hits are hard and fast, the body blows powerful, and the emotions real. Thanks to top-rated boxing betting sites, you can crank that action up to a whole other level when you place real money boxing bets online. If you're sharp and know how to leverage your resources right, you can end each fight card a big winner, too!
Resources for Boxing Betting Online
Boxing Betting Predictions
Knowing where to bet on boxing online is just the first part of becoming a successful bettor. The next step is figuring out how to make value boxing picks that pay! Our expert analysts share all of their favorite picks, parlays, and locks in real-time. And the best part? Our boxing betting tips are available completely free.
Boxing Betting News
As a boxing bettor, staying up with news, alerts, injury reports, and more becomes that much more important. If you miss a critical piece of information, you could find yourself making a wager on a boxing match that you think is genius, only to find out the attractive lines are a result of news you were unaware of.
Boxing Betting Blog
Want access to expert analysis, insight, fight breakdowns, boxing betting tips, and more? Our online boxing betting blog covers everything you need to know about the sport in an entertaining, humorous, and educational manner. Whether you're a serious bettor looking for boxing betting strategy or just a fan looking to stay up to speed, this is a solid resource.
What Makes a Reliable Boxing Betting Site?
Lucrative Real Money Bonuses
The fighters get bonuses for great performances, why shouldn't you? Okay, so the logic there might be a little flawed, but we still think the best boxing betting sites are the ones that give the best bonuses! Whether it's a deposit bonus, reload bonus, VIP rewards perk, free bet, or a creative contest, our picks for the best of the best include real money boxing betting sites that reward their patrons.
Competitive Boxing Odds and Lines
It's probably a safe assumption that if you're taking the time to learn how to bet on boxing online that you're looking for tips and tricks to win. One of the most important aspects of a winning boxing betting strategy is wagering at sites with competitive boxing odds and lines.
As we'll explain in further detail later in the guide, online sportsbooks with boxing odds adjust their lines based on how people are betting. If you're at boxing betting sites loaded with professional bettors, those lines are going to change out of your favor. While you can't escape every sharp bettor, you can choose USA online sportsbooks that aren't rampantly overrun with pro boxing bettors.
The result?
You get more competitive boxing odds and lines that set you up with better opportunities to win big.
Sufficient Banking Options
When figuring out where to bet on boxing online, you need to make sure you choose an option with sufficient banking options. In more detail, this means having at least one withdrawal option and one deposit option that works quickly and safely for you. Each of the real money online boxing betting sites listed in this guide have plenty of trusted integrations that work well for both cashing out and loading up your bankroll.
Top-of-the-Line Security
The list of things we require when it comes to security is about as long as it gets. Some of the highlighted items that are must-haves at boxing betting sites include the highest level of encryption, regular updates to software and servers, a proactive security response team, and regular internal and external security audits.
A Solid Reputation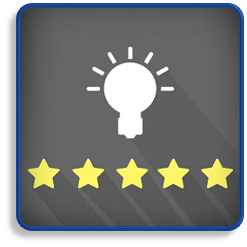 When two fighters step into the ring, reputations go out the window, and it all comes down to who wants it more. With boxing betting sites online though, reputations are everything. If the site has a solid track record of offering online boxing betting the right way, it's a big win. If there are blemishes, mistakes, and subpar performance indicators, though, it's a no-go from us.
Device Compatibility
Boxing betting apps are designed to be convenient. One of the biggest elements of that convenience is the ability to bet on the go. All of the suggested boxing sportsbook apps listed here are fully compatible with iPhone and Android devices.
Easy-to-Use Interface
Continuing on with the theme of convenience, it's imperative that real money boxing betting sites are easy to use. Why? First, it makes the experience that much more enjoyable. Second, it limits your exposure to opportunities to make mistakes or place boxing bets you didn't want to make. If you're confused while you're making your online bets, it's going to be that much harder to be a winner.
Customer Service and Support
A good boxer has a strong support system in their corner with coaches, cut men, and trainers. When you're betting on boxing online, it shouldn't be any different. The best online boxing betting sites have superior customer service teams and options to keep you fighting at 100%. Ideally, we're looking for 24/7/365 help, language-appropriate staff, extensive FAQs, and multiple mediums to get in touch.
How Boxing Betting Odds Work
Being a winning boxing bettor is not just about being able to pick winners and losers. Being a long-term and consistent winner involves understanding how boxing betting odds work. As most boxing bets follow a moneyline format, let's look at a quick breakdown and the timeline of how online boxing odds change for these wagers.
Quick Breakdown
Moneyline-style odds are showcased in one of three formats—decimal, fractional, or American. You'll find each type available at varying boxing betting websites. Regardless of how you look at the numbers, the concept is the same.
The more likely that a bet is to win, the less you should expect to get paid.
The less likely the bet is to win (the bigger the underdog), the more money you should expect to win.
The way boxing betting sites work is they try to "balance the action" across their entire book. In other words, they want to get the right amount of money on each side of a bout, so that they can pay the winners with the money from the losers and scrape a little off the top for profit. Ideally, boxing betting sites don't like to gamble. If they can work the odds the right way to balance, they have zero risk of ever losing.
The Release of the Odds
The process starts with the release of the boxing betting odds. Each sportsbook hires experts that do their best to set the lines based on what they think is going to happen and how they think the public is going to bet on boxing matches. In a perfect world (for the sportsbook), they'd set the lines, and the right amount of action would come in on each side of the fight. In reality, this rarely happens, which is why things fluctuate (what we'll talk about next).
How Boxing Lines Fluctuate
Because it's nearly impossible to predict how the public and sharps are going to bet on fights, the sportsbook rarely puts out the "right" lines to bring in perfectly balanced action. To counteract this, the books need to alter their online boxing odds to entice action on one side and deter action on the other. It's a beautiful dance that is driven by highly technical algorithms.
For example, let's say that two boxers are completely equal heading into a fight. The sportsbook decides to release the lines equal as follows:
Team 1
Boxer A

-110
Team 2
Boxer B

-110
At this point, a $100 real money bet on either boxer pays $90.90. If a single $100 bet comes in on both fighters, the sportsbook profits no matter what.
If boxer A wins, the book takes the $100 that the losing bettor lost and pays out $90.90 of it to the winning bettor. The remaining $9.10 is the profit.
If boxer B wins, the book takes the $100 from the bettor who bet on boxer A to pay out the bettor who bet on boxer B. Again, there's $9.10 left over that is the book's profit.
What happens if too much money comes in on boxer B? If $500 comes in on boxer B and only $200 comes in on boxer A, then the online boxing betting site now has risk.
If boxer A wins, the sportsbook has to payout $181.80 to the winners. But because the losers lost $500, the book sees a healthy profit of $318.20. Great, right? Not so fast.
If boxer B wins, the sportsbook has to pay out $454.50. However, the book only took in $200 on the other fighter. Once they pay that $200 out, the book has to come out of pocket for another $254.50.
The second scenario is not ideal because even though boxing betting sites like to facilitate real money gambling action, they prefer guaranteed profit.
So, to counteract this, what can the books do? They can alter the odds to entice more boxing betting action. Let's look at what they might do in the second example. Because too much money came in on boxer B, the boxing sportsbook needs to entice more action on boxer A and deter action on boxer B. What you might see are the odds change to something like this:
Team 1
Boxer A

+110
Team 2
Boxer B

-120
Now, a $100 bet on boxer A pays $110 in profit instead of just $100. A $100 bet on boxer B now pays $83.80 instead of $90.90. In theory, this should push more people to bet money on boxer A and fewer to bet on boxer B.
If the money keeps flowing too heavily on boxer B, you might see the odds shift even further. Or if the money starts to flow too quickly the other way, you'll see the odds shift back, or possibly all the way in the other direction to favor boxer B.
Why This Matters to You
The implications of how boxing betting odds work should be clear, but we want to punch it home just in case. Here are the key takeaways:
Different online boxing wagers pay different amounts based initially on the likelihood of that bet winning.
Once boxing betting lines are released, they fluctuate based on how the betting public is betting.
Line changes are driven by the amount of money wagered and not the number of bets. This means that larger (sometimes sharper) bettors who bet more money can affect lines more dramatically than a small sect of recreational users betting on boxing matches online.
Betting at boxing betting sites with fewer professionals will have more favorable lines for longer after release.
If you can predict the way the public and sharps are going to bet on boxing matches, you can get extra value by betting right away or choosing to wait.
Most Popular Online Boxing Bets
When it comes to betting on boxing online for money, there are plenty of different bet types you have to choose from. Before we break those down, here are a few important tips to remember when approaching any real money boxing betting sites accepting US bettors.
No type of boxing bet gets you access to magical odds that "pay better." All of the bets and odds pay based on risk vs. reward, no matter what anyone else tries to tell you.
The complexity of your bets doesn't equal a better chance of winning money. Continuing with the first point, there are no special odds at boxing betting sites that people get just by making more complex wagers.
Stick to what you know. There's nothing wrong with keeping it simple when you're betting on boxing online. Many professional and full-time bettors make all of their money with nothing more than to-win bets.
Use creative bet types when they match your predictions. The best way to choose what types of boxing bets to make is to make your boxing fight predictions first and then work backward. Write out a complete storyline of how you think the fight is going to go. The more detail, the better! From there, look to see where you might be able to extract bets. Once you've done that, look at the boxing odds and lines and see if there is value in your predictions.
To Win Boxing Bets
The most popular bet type you'll see at most online sportsbook apps and US boxing betting sites (even the ones with mild boxing coverage) is the to-win bet. This wager is nothing more than picking which boxer is going to win the fight. As mentioned earlier, remember that you should see different odds released based on the likelihood of each fighter winning. Underdogs generally pay more but are less likely to win!
Round Over/Under
Each boxing bout is broken down into equal length rounds with short intermissions in between. Some boxing betting sites give you the ability to bet on whether or not the fight is going to go longer or shorter than a particular round.
You might see in a 12-round fight an over/under of 11.5 rounds. What this means is that if the fight ends before the halfway point of the last round, the under wins. This is similar to a "goes the distance" prop bet, except you can still win if the fight ends for any reason in the second half of the last round.
Group Round Bets
Real money boxing betting sites do give you the ability to hone in a prediction on when the fight is going to end a little further than just an over/under. As you would expect, this will pay better as it requires more precision. Generally, in a 12-round fight, you'll see the rounds split into three or four groups. For example:
Rounds 1-4 (+380)
Rounds 5-8 (+210)
Rounds 9-12 (-140)
Each bet gives you four different rounds to win that all pay the posted rate. If you do choose these bets at top-rated US boxing betting sites, make sure you see how the sportsbook treats fights that go the distance. Sometimes, a bout that goes to the judges is included in the final round grouping, and sometimes, it counts as a loss.
Specific Round Bets
Want to take things to the next level? If you have a really specific boxing prediction about when the fight is going to end, you could look into making a specific round bet. With these wagers, you have to pick the exact round the fight will end. If you're right, you can expect to get paid handsomely!
The hierarchy of betting on when the fight ends in descending order of specificity is Over/Under Rounds > Group Round Bets > Specific Round Bets.
Method of Victory Bets
Most real money boxing betting sites give the ability to bet on the method of victory. All you have to do is correctly choose how the fight is going to end. Will it be by TKO/KO or decision? You don't have to know who is going to win, only how it's going to happen. Sometimes, this may be referred to as the "goes the distance" bet.
Double Chance Boxing Bets
The name of this bet is a bit misleading because it makes it sound like you've got more opportunities to win. Instead, it's actually a more specific bet that's harder to get right but pays way better. With a double chance bet, you have to pick the fight winner AND the method of victory. Your four options will be:
Fighter A by TKO/KO
Fighter A by Decision
Fighter B by TKO/KO
Fighter B by Decision
Each of these will have different boxing betting odds based on the likelihood of occurrence and how the public is wagering at United States boxing betting sites.
Boxing Prop Bets
The term boxing proposition bets is a catch-all that encompasses all of the other available boxing bets (as well as some of the bets we've already mentioned). In a nutshell, a prop bet is a wager on whether or not something is going to happen during a boxing bout. You'll be able to bet on the yes or no with varying odds. Here are some examples of popular types of prop bets:
Will there be a knockdown by any fighter during the fight?
Will there be a point deduction during the bout?
Will the fight end in a draw?
Will either fighter throw in the towel in between rounds?
Wrapping It All Up
Whether you came here to figure out where to bet on boxing matches online or to learn how to start winning real money betting on boxing, we've covered it all! The only thing left for you to do is grab your gloves and get into the fight at the best boxing betting sites or sportsbook apps. Head on over to one of the sites with the best boxing odds we've recommended and get in the mix with your first real money bet!
Boxing Betting FAQ
USA online sportsbooks for boxing are legal in most jurisdictions in the US and around the world as well! In some areas, the legal landscape is a bit of a gray area, but it's smooth sailing in most areas. If you want to get a more complete answer, we recommend speaking to a gaming attorney or looking up the specific laws in your area.
Yes! Boxing betting online is available for real money! This means that if you're sharp enough to pick winners, you can turn your predictions into real money with online boxing betting apps.
Choosing where to bet on boxing matches online can seem like a tall task, especially when you're looking for the absolute best United States sports gambling site. Thankfully, our team works hard to keep an updated list of the best sites for boxing betting to make your search super easy. Check out the list posted at the top of this guide to see the very best of the best.
The best type of bet to make depends on the prediction you have. For example, if you have a feeling about who is going to win the fight, the best bet to make is a to-win bet. However, if you're not sure who is going to win but you are sure it will finish in the first round, you might make a group round bet or a specific round bet. Find the bet type that you understand that links up best with your boxing betting predictions for the bout.
Boxing odds and lines vary based on the likelihood of each side of the bet winning and how the betting public is wagering. Additionally, lines and odds can vary on the same bet from sportsbook to sportsbook. Make sure to look at the boxing odds you're getting on the bet you want to make. Ensure the risk you're taking matches the potential reward. You should also be shopping your lines between multiple boxing betting sites to ensure the best potential profits.
There are many professional bettors who make a living using online boxing betting sites. That being said, it's a tough job and requires a lot of patience, discipline, research, and expertise. It is possible, but you need to be aware of the difficulties that come along with it.