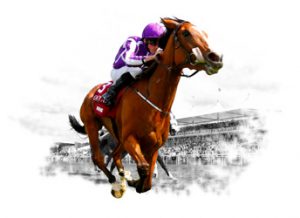 Horse racing betting requires you to spot some underrated factors involved in each race, which could make a major difference in who performs the best. You need to go beyond just the obvious factors found in past performance lines. That means checking out factors like jockeys and trainers, pedigree, distance, workouts, and the timing of when horses run their races, all to help you get a complete picture.
Betting on horse racing online is a major part of being a fan of the sport. Even if you don't know much about horse racing, you might have made some bets along the way on races like the Kentucky Derby. In any case, if you're somewhat of a novice, it's likely that you based your bets on little more than just hunches.
If you did dig into it a bit deeper, you might have looked to see what the horses in a race had did in previous races. These past performances are indeed a good way to do what bettors call "handicapping," which is just a horse racing term for assessing a field. But they should only be a starting point.
After all, wins, places and shows aren't the only way to judge a horse. Other obvious factors like the class of competition and the running styles of the horses involved can be helpful as well. But even they don't completely tell the tale in some cases.
That's why horse racing bettors know how to go beyond the surface outlook and dig into the nooks and crannies of a horse race to really get a complete picture of it. If you can spot some of the underrated factors involved in horse racing betting, you'll find that you're much more consistent picking winners.
Even better, these underrated factors can be useful in spotting value horses, who can bring back big winnings for a small wager.
In the following article, we'll tell you about the underrated factors that are involved in horse racing betting. We'll identify the most important ones, then tell you how you can spot them on a racing form or by watching races. After reading this, you should have a much more advanced outlook to help you make your wagers.
Going Beyond the Obvious When Making Horse Racing Bets


When betting on horse racing as a beginning handicapper, it's likely that you'll lock onto certain obvious signifiers that can be easily spotted on a program. For example, you might be looking at one of the following:
Past Performances: How well did the horse do in previous races, in terms of winning or coming in near the top of the order of finish? Another way to consider past performances is to look at speed figures, which are numbers provided by each track that attempt to rate a horse's individual performance in each race. Past performances are easily understood, which makes them a popular method of predicting races.
Class: Past performances should be studied with context involved. In particular, you should be looking at the caliber of competition each horse has been facing in past races. It stands to reason that horses used to racing against higher classes should do well against horses used to facing lower classes.
Styles: By identifying the styles of each horse in the race, handicappers should be able to diagnose how a race will play out. For example, if there are a lot of horses in a race who like to run out to early leads, it could set up well for closers coming from off the race. By contrast, a race with a lot of closers could allow a pacesetter to go all the way up front.
Each of these three methods of predicting the outcomes of Thoroughbred races are effective on their own. And putting all three of them together can definitely give you a great foundation for your horse racing betting strategies.
But it's important to go beyond that into some of the more areas of handicapping that might evade the novices. Some of these underrated factors include:
Jockeys and trainers
Pedigree
Distance
Workouts
Time between races for each horse
Let's take a look at each individually to explain how they work and how you can incorporate them into your horse racing betting strategies.
Jockeys and Trainers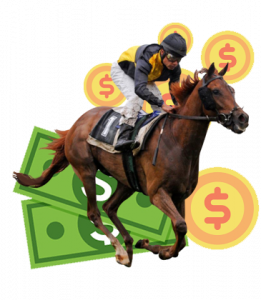 The horses tend to get all the glory in the sport of horse racing, and rightfully so, as they are magnificent athletes in their own right. But it's important to not overlook the human element. In Thoroughbred racing, that means taking a look at the jockeys and trainers who mean so much to the horse's success.
In terms of jockeys, it should go without saying to anyone who has ever watched a horse race that they are incredibly skilled at maneuvering the horses through packed fields into open spaces.
Some jockeys are better at that than others. That's why these top jockeys are often called upon again and again to pilot horses in the biggest races.
One way to use jockey information to your advantage is to look at jockey changes from race to race. If you see a horse that has been struggling that suddenly gets a jockey aboard who has been having a lot of success, it could be just the kind of thing to turn that horse around.
This could be an excellent way to identify a horse with sleeper potential.
Trainers
Perhaps the most famous figure in all of horse racing in the 21st century isn't a horse or even a jockey. It's a trainer named Bob Baffert, who has enjoyed an incredible amount of success in major races. And he is a great indicator of how certain trainers have the magic touch with horses.
As a result, you should be looking at who trains each horse before you try to decide on a bet. Most racing forms include training statistics to show you which trainers are doing well and which ones are struggling. That's a good place to start when determining whether a trainer will affect your pick.
Just like with jockeys, be on the lookout for trainer changes. In particular, when a horse is claimed (purchased) from a claiming race, it will switch trainers. This could be an excellent time to identify possible improvement from one race to the next.
Pedigree
Pedigree is a term for the bloodlines of a horse. In most racing programs, you'll be able to see each horse's sire (father) and dam (mother). Some even go further than that and list the grand-sire and grand-dam.
Because horses descended from top performers often become top performers themselves. As a result, you can look at the pedigree and see if a particular horse is descended from strong stock, indicating the possibility that it will be a great performer in its own right.
Using Pedigree in Your Betting
If you're a relative newcomer to horse racing betting, you might not be able to tell by names alone which sires and dams have had impressive racing careers or success with breeding winners. Again, the program can often help in that regard by listing statistics on how the offspring of certain horses have performed. This is a good place to start with pedigree.
One thing you should try to discover is the type of horses the sires and dams are. For example, if the horse you're thinking of betting is racing in a sprint, you should see if the sires and dams were successful in sprints. This can also apply to whether or not a horse will be good on turf or dirt.
Distance
You might not realize it if you're only a part-time horse-watcher, but horse races take place at different distances. These are the three main types:
Sprints: These are the shortest races in thoroughbred racing. They can run anywhere from four furlongs (a quarter of a mile) to six furlongs.
Middle Distance: For the most part, middle distance races are those that take place at anywhere from seven furlongs (7/8 of a mile) to a mile or just a little above (1 mile and 70 yards for instance).
Distance Races: Usually, distance races are at least 1 1/16 miles. They can go up to two miles. But in the United States, most distance races top out at 1 /12 miles. Another main characteristic of distance racing is that they take place around two turns, as opposed to the one-turn sprints.
Using Distance Factors in Your Betting
By looking at the lines in a program, you can tell where a horse has been at every point of every one of its past races. You can use this information to determine if a horse might be better suited to a new distance.
If you see a horse who has been struggling in distance races but always starts them well, it could be a good sign if this horse "shortens up" and races in a sprint. By contrast, a horse who is struggling in sprints but is finishing the races well could perk up at a longer distance.
You can also use distance factors to rule out horses, in some cases, even favorites. For example: Imagine a horse that has been winning at 1 1/16 miles but was barely hanging on to the leads late. If that horse stretched out to 1 1/8 miles, it might struggle to sustain the distance.
Workouts
You can get too focused on the results of races when you're handicapping to make horse racing wagers. Often, results are skewed by factors like racing luck. For example, one horse can be the best in a race but get hopelessly blocked, while another lesser horse might skate through with a better trip and win.
That's why concentrating on the workouts posted by each horse can be useful to you. In the program, the workouts can usually be found below the race lines. You'll see something listed like this:
GP 4 furlongs ft: 49:4 10/17
That is telling you that the horse in question did a four-furlong workout at Gulfstream Park (GP) on a fast track. It covered the distance in 49 and 4/5 seconds. And its time was 10th-best out of 17 horses that were doing workouts at that distance on that day.
The general rule of thumb is that a good workout is one where a horse covers one furlong in around 12 seconds. Anything faster that than is especially impressive.
Using Workouts in Your Betting
Workout times are especially important for a horse that has been laid off for a while. A good workout can be a good indicator that the horse is ready to come back strong. (More on timing of races in the next section.)
You should also be looking for so-called "bullet" workouts. These are when a horse finishes fastest out of everybody working out on a given day. If a horse puts in a bullet, it could mean that it is ready for a peak performance, regardless of what it has done in recent races.
Timing of Races
For the most part, the average Thoroughbred races once a month or so. Once it deviates from that schedule a significant amount, for whatever reason, it could start to affect performance one way or another. That's why you should always keep an eye on the dates of the horse's most recent races to see if the timing will indeed be a factor.
Many racing programs will help you in this quest by sectioning off races based on the timing. It will show you if a horse is coming off a layoff or in the middle of a busy stretch.
This information could play a major role in your bets.
After all, it's one thing if a horse is coming off a win a month ago. But if that win was six months or a year before, it's hard to project the next performance based on what came before.
Using Timing in Your Bets
One thing to look out for, in a positive sense, is a horse who is making its second start off a layoff. Many horses struggle their first time in returning to the races following a significant layoff. It can take a start for them to "find their legs," in horse racing parlance, which is why they might not perform up to their usual standard.
But once they have that start, which horse racing handicappers often call a "freshener" out of the way, they can come back in their second start off the layoff much better.
Expert handicappers often target those horses, especially when they have favorable odds. The expectation is that the spike in performance will help them outperform their expectations.
By contrast, many bettors will stay away from a horse coming off a long layoff, even if it appears to be the class in the field. Many horsemen don't like to push a horse too hard in their first start off a layoff. As a result, such horses might turn out to be overwhelming.
FAQs About Underrated Factors in Horse Racing Betting
The truth is that none of these factors is what you might call a magic formula for picking winners. They all have strengths and weaknesses. Using them in conjunction with each other is the best way for you to get a complete picture of a particular horse or race.
You shouldn't completely eliminate a horse just because it hasn't raced in a while. This is one area where looking at workouts can help clarify the picture. If a horse is coming off a layoff but looks outstanding in workouts, it might be ready to win even with the rust factor built into the equation.
Winning percentage can be misleading when it comes to drivers and trainers if you don't also factor the caliber of the competition. Just like class is important with horses, you have to be aware of the tracks where jockeys and trainers have been competing. When comparing jockeys and trainers, purse winnings can be more accurate than record.
Horses are creature of habit, and they get used to certain styles. Throwing a change at them can cause for them to struggle, especially if they're not used to racing a certain way. Make sure there are other indicators that suggest a horse can make the change from one to two turns (or vice versa) when it switches to a different distance.