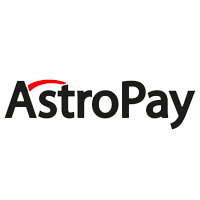 For those of you that live in smaller markets that don't always get a ton of banking coverage from the major players, an AstroPay betting site could be a great fit for you. AstroPay is an online e-wallet that allows you to quickly and effectively fund your online sports betting account without leaving your home. AstroPay is also a popular withdrawal method as you can move the funds straight back into your bank account or utilize the AstroPay card to start spending your money right away.
If you're looking for one of the top AstroPay betting sites available this year, check out the list we've provided for you below. Any one of these sportsbooks would be an awesome place for you to jump in the action right now!
Best AstroPay Betting Sites
Let's talk briefly about why these are the best AstroPay betting sites available. We do not just pick random sportsbooks that offer certain banking options and slap them with the tag of the best out there. In fact, we take our review and recommendation process pretty seriously. We always start by evaluating the site as a sportsbook looking for trust, reliability, payment speed, sports covered, bet types offered, and a whole lot more. Then, if and only if it's a top-notch sportsbook, do we look to see what deposit and withdrawal options they have available.
We also never let any sites barter, bribe, or pay their way into a better review or higher recommendation. If we did that, what good would this list be? If you'd like to learn more about how we conduct our reviews and what we do and don't do, check out our How We Rank Sportsbooks page now for that information.
Pros and Cons of Betting with AstroPay
Not sure if an AstroPay betting site is the right fit for you? To help you make your decision, we've listed the top pros and cons for you below. It is our hope that this section will give you the information you need to make an informed decision about your new online sports betting home.
Pros
Works with Many Smaller Markets
AstroPay is an e-wallet that works with major markets but also works with a lot of smaller and emerging markets. If you live in a smaller country or in a region that the major banking options don't always service, AstroPay could be a great fit for you. Just because of where you live, you shouldn't be limited from being able to bet on the sports that you want or make the online purchases that you want to. It seems that it is AstroPay's mission, and it works as a big pro for some of you that are reading this now.
Lots of Methods to Fund AstroPay Account
When you use an e-wallet to do anything online, you have to fund your account somehow. You load money into your e-wallet, and then you're able to use that e-wallet to make lots of online purchases. This benefits you in that you only have to give your banking information to AstroPay and then you don't have to give it to anyone else, just your AstroPay information.
AstroPay has a lot of different ways to fund your e-wallet including major credit cards like VISA, JCB, AMEX, Diner's Club, and MasterCard. They also have a lot of smaller options that might be a good fit if you're in a smaller market or don't have access to those options for whatever reason.
Another perk of using an AstroPay supported sportsbook is that you can get your own AstroPay card. This is a prepaid card that you can use at a lot of online merchants or in an ATM machine to withdraw your winnings. It's a great way to get access to your funds quickly after a big win. Instead of having to move your money back to your bank account to get access to it, you only have to move it to your AstroPay account, and then you have instant access to it with the free AstroPay card.
It's not a credit card or anything like that. It's just a prepaid card that gives you access to the funds that are in your account. It's a nice added perk to have that we are starting to see more regularly from e-wallets industry-wide.
Cons
Not Available in the US or Australia
One of the biggest drawbacks of the AstroPay service is that it is not available in a few major markets. If you live in the US, Australia, and parts of Africa, you're not going to have access to this option. They do service most of Central America, South America, Europe, and Asia. We've noted it already, but they are in the major countries in these regions, but also the smaller countries that are often ignored.
You'll need to make sure that AstroPay is an option for you before trying to use it. Well, you don't have to do that, but when you go to use it, you're going to be in store for a wake-up call. What's the best way to see if AstroPay works for you? Two ways. One, you can go to their website and see if your country is covered.
Or, the easier way is actually by just going to one of the AstroPay betting sites we recommended above and seeing if the option shows up for you. The sites will check your geolocation and let you know what is and is not available to you. If you don't see the option, then it's not available in your area. What's nice, though, is that none of these sites are 100% AstroPay. That means that they will have a number of other deposit and banking options available that you can use, so you won't be out of luck.
But, we can tell you that if you live in the US, Australia, and most of Africa, you're not going to be able to use AstroPay and should look into a different online sports betting deposit option.
Why Use AstroPay Betting Sites?
The reasons to use AstroPay are quite simple; let's look at them one more time. If you live in a smaller market that doesn't get a lot of love from the banking world, AstroPay may be one of the few quality options that you can use. If you're looking for an option that gives you instant access to your deposited betting funds as well as instant access to your winnings once they hit your e-wallet, then an AstroPay betting site might be exactly what you are looking for.