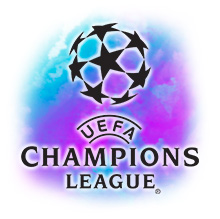 Champions League, dubbed as the Mother of soccer club tournaments, surely is the most prestigious club competition in the world. Even though it only features European teams (which are arguably the best teams in the world), the popularity and recognition of the League reach far beyond Europe's border. Its betting community shares the same trait. Betting on Championship matches is far more than mere betting. It's a phenomenon, sort of like a symbol of modern soccer. At its finest, to say the least. Driven by that, we dedicate this article to the best Champions League betting sites out there!
Since you've come here, chances are you're looking for Champions League betting help. More precisely, you're probably interested in reading about the best Champions League betting sites. After all, if you're just starting out your betting career, there's no point in settling for anything but the very best. And, as far as we're concerned, these are the best options at the moment:
Even though betting on Champions League matches is an age-old business, beginners are still coming in. And in rising numbers, mind you! With the rise of online soccer betting, Championship League betting went through somewhat of a renaissance. Beginners no longer had to physically go to the nearest bookie and deposit their money. It could all be done from the comfort of their home. Needless to say, this was a huge plus for an already flourishing industry. A plus that elevated it to new heights.
There are several factors which we took into consideration when creating this list. Let's take a look at them:
What Makes Great Champions League Betting Sites?
Now that you've seen the most prominent Champions League betting sites out there, here's a short bullet list containing their key virtues:
Best Champions League Betting Site Bonuses
If you're on the lookout for a new site to pursue your betting aspirations, chances are you'll be eligible for a bonus of some sort. These days, most highly-rated Champions League betting sites offer some sort of bonuses for soccer betting online. Typically, these are the so-called welcome bonuses that are only available for brand-new users and depend on their initial deposit.
So, for example, you'll come across the likes of 50% bonus up to $200, 100% bonus up to $50 and similar offers. Keep in mind that there are additional rules regarding these bonuses so make sure you read the fine print before you jump to the bandwagon. It's nothing overly dramatic, just some safety measures that ensure people don't exploit the bonus system.
Fast Payout Champions League Betting Sites
Typically, the withdrawal process can take anywhere from 24 hours to a week. There are several factors in play here, from bookies' internal payout processes and confirmation times, all the way to your payment method of choice. Cryptocurrencies rank pretty well in this category since their transactions have exceptional speed.
As far as bookies' internal payout processes and confirmation times go, our list of the best Champions League betting sites takes them into consideration. Needless to say, getting your money as quickly as possible is a top priority, and we'd honestly like to see more bookies go out of their way like the ones listed above.
Click below to learn more about the best soccer websites for betting on Champions League matches!
Banking Options
You've finally found the perfect bookie you were looking for? You've registered your account and now you're ready for action? Ready for that first deposit to your soccer betting online bankroll? Oopsie, in the sea of Champions League betting sites you stumbled upon one that doesn't accept your preferred method of online payments? Tough luck, huh?
To prevent this from happening, you need to explore your options before registering. After finding a couple of interesting Champions League betting sites that fit your needs, take a look at their deposit/withdrawal method to ensure you don't run into any issues later on.
In most cases, soccer betting online sites offer credit/debit cards, Skrill, Sofort, EcoPayz, and similar online payment methods. Some of them even go out of their way to adapt cryptocurrency betting. Believe it or not, cryptocurrencies such as Bitcoin, Litecoin and Ethereum are taking the online betting industry by storm and could become the number one preferred payment method.
You can learn more about banking options below.
Customer Support
Even though many people take it for granted, customer support is a vital part of all Champions League betting sites. Those that care about their reputation, that is. You see, proper customer support channels are quite expensive in this niche. They require skilled experts who can actually help users. If they're ineffective, chances are they'll scare off both current and incoming users.
As far as customer support is concerned, there are numerous channels in which it can operate. We're talking about the likes of contact forms, emails, live chat, and telephone customer support channels. Needless to say, the latter duo (live chat and telephone) are the quickest and most effective channels, only available on the biggest and most popular Championship League betting sites.
System Compatibility
Let's be realistic here, system compatibility isn't as big of an issue as it was approximately a decade ago. However, there are still numerous online soccer betting sites who aren't yet fully optimized for use on multiple operating systems. In other words, it's up to you to go for the best Champions League betting sites if you want the comfort of betting on the go.
Luckily, finding a soccer betting online site that works on your mobile device shouldn't be too much of a hassle anymore. You can simply search on your phone's app store (Google Play for Android and Appstore for iOS) to see which bookies feature dedicated apps for your particular device. This is, in most cases, the ideal solution for betting on the go. You can start off by typing some of those names from the list above into the search box and see what comes up.
Ideally, you should settle with a Champions League betting website that has a dedicated app for your smartphone. However, if your preferred online soccer betting site doesn't have an app, chances are its official website is optimized for smartphone use. You can easily check this as well. Simply go the official website, login/register, navigate around the betting markets and try placing bets on matches. If everything works out well, you're good to go!
Other Betting Options
At last, all Champions League betting sites on the above-featured list bear plenty of additional betting options. We're talking numerous other sports, including the most popular ones such as basketball, football, hockey, and boxing. For those of you with interest in gaming, you might find esports bets a pleasant surprise. They're pretty numerous these days, and consist of a plethora of different games to choose from.
What we're basically saying here is that you should not limit yourself to soccer betting and nothing but soccer betting. There are other entertaining leagues and sports to bet on and you'll want them to be available once you start taking interest in them. However, this could turn into a problem if your bookie of choice doesn't feature the new sports/leagues you wish to pursue…
And that's exactly why we advise you to take another look at our list of the best Champions League betting sites since they're known for having a wide variety of available betting options.
Betting on Champions League Matches | Interesting Facts
Now let's look at some interesting facts regarding the League, some of which might help you in your betting adventures!
Champions League Main Tournament Format
Let's deal with the simple stuff first – Champions League group stage features 32 teams only 16 of which will qualify for the knockout stages. That would be the first and second place teams from each group. Fourth place teams are automatically eliminated while the third places are demoted to the Europa League round of 32.
Each team will play six rounds of matches, two (home & away) against each of the remaining teams in their group. The advancing teams qualify for the single-elimination bracket knockout stage, starting at the round of 16. All knockout stages (ro16, quarterfinals and semifinals) are played as 2-leg home & away matchups with the grand finals played at one of the biggest soccer venues in the world.
Away Goals & Home Turf Advantage
Away goals rule is already a well-established one in the majestic world of soccer. However, its best implementation can be seen in the Champions League, with home turf advantage being of utmost importance for some teams. Before we start digging deeper, let's explain the away goals rule first!
"The away goals rule is a method of breaking ties in numerous sports which feature two teams playing against each other twice, once at each of their home turfs. If the result is tied after the end of both legs, the team that ends up scoring more goals "away from home" wins the match."
Let's divide them into two main categories – top teams with devoted fanbases and high-ranking match attendance, and lesser-known teams which live for the chance to participate in this League.
The latter is a much more surprising bunch. We're talking about teams from less popular leagues such as Turkish, Portuguese, or Russian. With electric fans that are well-known for making thrilling atmospheres in matches, these teams are no pushovers.
With all that in mind, keep tabs on both home away goals rule (in knockout stage matches) and home turf advantage (with those two types of teams described above). By doing so, you'll be drastically increasing your chances of winning at Champions League betting sites, mark our words.
Placing Champions League Bets | Things to Keep in Mind
At the end of it all, here are three things to keep in mind before you start your journey at one of the top Champions League betting sites:
Don't Count Out Lesser Known Teams
Once again, betting requires a hefty dose of knowledge and experience. And even then, there might come a tier-B team and completely obliterate one of the big dogs. Yep, even though not that common, Champions League upsets still exist, sometimes even in the knockout stage. That said, if you're thinking of betting on heavy favorites, perhaps a point spread special (more on that right down below), you should always investigate the ins and outs of the underdogs. Who knows, perhaps they're so dominant in their domestic league that they could afford to give plenty of rest to their top players? Perhaps their only taste of real competitive soccer is via the Champions League? These are just some of the factors that often contribute to CL upsets so it's definitely worth keeping a tab on them.
Champions League Specials
For experienced betting enthusiasts, special bets are a niche of their own. They're numerous, have great betting odds and are focused on interesting in-game factors, making them a joy to bet on. By this, we're referring to the likes of point spread, both teams to score, halftime/fulltime combination, number of yellow/red cards and plenty more. Some of them are quite tricky to get correct, but with a bit of statistical exploration soccer betting specials can prove to be of great value.
Arrange Your Budget Appropriately
Proper knowledge of betting comes with experience. You can't get experience without continuous betting track record… and you can't get that without a proper method of bankroll management. Long story short, set aside an amount of money you're comfortable with losing. Never go all in at Champions League betting sites and time your bets appropriately. A couple of consecutive losses will shock your budget, but if everything is set up properly, you shouldn't have any major issues in the long-run.
With that out of our way, let's continue to the final part of this article, frequently asked questions!
Champions League Betting FAQ
What Are the Best Special Bets?
Considering the fact betting on soccer is a pretty popular niche, it's no surprise to see a plethora of specials available these days. However, one can easily get lost in the sea of options, and that's exactly what we're here for!
When it comes to the most popular soccer betting specials, it's all about your typical suspects – total goals over/under, point spread, and halftime result. Their popularity lies in their simplicity and implementations across numerous other sports.
If you're a seasoned veteran, you might be interested in the likes of correct score, halftime/fulltime combination, and both teams to score. Player-specific specials are popular as well, but they aren't so common nowadays, meaning you'll only find them on the best Champions League betting sites.
Where to Find Soccer Betting Guides?
If you are a complete beginner and don't know your way around soccer betting online websites, perhaps it would be a good idea to check out sports/soccer betting guides before placing your first few bets. These guides will help you navigate through various betting options, explain their meanings, and guide you through the entire soccer betting online process. All the way from registering and depositing to assessing value, managing your bankroll and placing your first soccer bet.
There are many options out there, but they're all either heavily focused on one subject or cover all of them but without proper depth. For the perfectly balanced guide, please check out our take. It's available here and covers the basics regarding betting on soccer.
What Are the Best Champions League Betting Sites?
If you won't settle for anything but the very best, then our list of the most prominent Champions League betting sites will be your best friend. Whether you're a US or non-US resident, one of these soccer betting online sites will sweep you off your feet.
How to Start Betting on Champions League Matches?
It all depends on the experience you have with various soccer betting online sites. If you're a total beginner, we suggest you do some research and arm yourself with knowledge before placing your first bet. Investigate how things work with various soccer betting websites and navigate back and forth through their betting markets until it gets into your muscle memory.
Once you think you're ready to start betting, start exploring the freshest matches and assessing the value. If you don't know what is value, then we suggest you go back to the drawing board and do more research.
Champions League Betting Sites | Final Words
After answering the most frequently asked questions, it's time to start wrapping things up.
As you can see, we covered everything that needed to be covered with the hope that you'll turn a profit with all this handy info. We explained the main things that make the best Champions League betting sites, we gave you a list of our top picks, checked off the most interesting facts and went through the frequently asked questions. That ought to cover it all as far as Champions League betting sites are concerned, right?
Once again, this league is still one of the most popular and most thrilling contests in the world. They feature only the best European teams and place them against each other for the grandest title in the world of European club competitions.
Champions League is an institution of soccer and the level of competitiveness is always at a sky-high level, meaning the betting side of things will never suffer. Champions League online betting will always be at the top of the food chain as far as soccer goes and there's nothing that could get in its way.
[ Back to Top ↑ ]