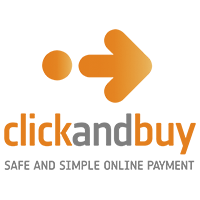 Looking for the top Clickandbuy betting sites and sportsbooks out there? Well, we have bad news. ClickandBuy is no more. The company has recently shut its doors and is no longer offering their services to anyone. The good news, though, is that there are still a lot of great betting sites and sportsbooks out there that utilize very similar depositing platforms.
If you'd like to know how we went about selecting these sites, please check out our "How We Rank Sportsbooks" page now. We take an in-depth look at our research process, our review process, and how we turn that information into our list of recommendations. We feel it's extremely important for you to know where any of our recommendations come from and what we promise to do and not do with our process.
Here are some of the top online sportsbooks that are utilizing platforms very similar to ClickandBuy.
How Clickandbuy Type Betting Sites Work
If you go to Entropay's website, you'll see that things aren't smooth sailing over The top betting sites we've recommended above obviously do not utilize the ClickandBuy payment processor because the company is closed and no longer in business. But, these sites do utilize platforms that are extremely similar to the ClickandBuy process and have all of the same benefits and perks. If you were a big fan of ClickandBuy betting sites and are looking for a healthy replacement, these are the sportsbooks you're looking for.
For those that might be new, we want to take a quick look at how the ClickandBuy process worked and how these other sites using similar products operate as well. It's important that you understand this so you can make an informed decision about where to place your bets moving forward.
The premise is simple. These sites provide a way for you to deposit money into your online sports betting account with nothing more than just your login information for your online banking account. You create an account on one of the sportsbooks, click the deposit option, and you're taken over to your online banking account where you can log in and confirm the transaction. Once you've completed the confirmation, your transaction is done, and your sportsbook account is funded!
What if I'm an Existing Clickandbuy User?
If you currently have a ClickandBuy account with no money in it, your account is closed and no longer operational. If you are a ClickandBuy customer who still has money left in their account, you need to get in touch with ClickandBuy's service team right away and let them know you need to get your funds back. After a year, they will start charging an account maintenance fee until your money is all gone so you will want to do this sooner than later.