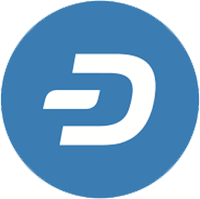 Another cryptocurrency that betting sites are now accepting is Dash, which was formerly referred to as Darkcoin and XCoin. Now called Dash, it was originally released in 2014, but hasn't gained in popularity until recently.
Dash operates using an open-source, peer-to-peer system, but is really not much different than more popular cryptos such as Bitcoin, Ethereum, Litecoin and Bitcoin Cash.
Dash can be purchased from anywhere in the world by anyone in the world, but like other cryptos, Dash is most utilized in the United States. Its popularity has reached the point where more and more sportsbooks are now accepting it for deposit, joining a growing list alongside the cryptos listed above.
Best Dash Betting Sites
As mentioned, the use of cryptocurrencies on betting sites continues to grow, and more and more of these betting sites are accepting Dash for deposits as part of the cryptocurrency movement.
There are many things to look for in a betting site when betting with Dash. That said, a lot of the popular sportsbooks accept Dash, so you certainly have your choice of betting site.
Most of these popular betting sites offer a wide range of betting opportunities as you can bet on all major sports including the NFL, NBA, MLB, NHL, golf, NASCAR and more. Most of these betting sites offer competitive odds, although even the slightest odds advantage can add up over time, so it's a prudent move to search around for the best odds available among betting sites that accept Dash.
You also may want to try more than one betting site to start. There are sites that offer welcome bonuses and NFL-specific bonuses, so if you are betting on the NFL, keep that in mind. Betting with Dash on more than one site can allow you to capitalize on more competitive odds on one site over the other in a timely manner.
At the end of the day, what we really want in a betting site is a certain comfort level. The welcome bonuses are nice, but if we struggle with the structure of the site or it is consistently lagging behind competing betting sites with their odds, then perhaps we need to consider the other factors again.
Make sure to do your research and perhaps try out a site or two and get that comfort level for the site that works best for you!
Pros and Cons
As with most things in life, there are both pros and cons to betting with Dash. A lot of these are similar to other cryptocurrencies, but not all are the same. Make sure to weigh these carefully before betting with Dash.
Pros
As with many cryptos, the speed at which we can deposit and withdraw are much quick when betting with Dash as compared to traditional cashier methods. We are no longer forced to wait a week or two to receive our cheque in the mail or to see a bank wire land in our account. With Dash, withdrawals can take anywhere from a few minutes to a few hours. At the worst, it still obliterates traditional processing speeds which tend to give us the largest source of frustrating when dealing with betting sites.
Betting with Dash also provides greater peace of mind in terms of security and anonymity. While it is still not 100% anonymous, the fact it does not require a credit card number or other sensitive financial information such as a bank account number is a big bonus in the anonymity department. This can protect against scams, fraud and identity theft. If anonymity and online security is an issue for you when currently dealing with online betting sites, perhaps betting with Dash is indeed for you.
Dash is another crypto that offers a cost advantage when it comes to cashing out profits. Bettors can lose 10% or more of their profits due to processing fees, which at the end of the day hurts our bottom line. A fee for a cheque or bank wire can be $50 at the minimum, which just seems like a ridiculous price to pay when there are no or little-fee options such as Dash.
Cons
If you are someone who cannot mentally handle the day-to-day price fluctuations of an asset, perhaps betting with Dash, or any cryptocurrency for that matter, is not for you after all. For example, you may profit off a bet, but if at the same time the price of Dash itself is in a decline, then you are no longer profiting as much as you may think. Of course, the opposite can be true, but know there are more moving parts when betting with Dash than simply the bet itself.
While cryptos are certainly rising in popularity, the fact is that the general public is still pretty unfamiliar with cryptos and how they work, especially lesser-known cryptos like Dash when compared to one like Bitcoin. It is a very prudent move to do as much research as you can so you know the ins and outs before betting with Dash.
While Bitcoin is an extremely widely accepted crypto, Dash is not. Many betting sites indeed accept Dash for deposit, but it's not close to the top dog in the crypto market at this point in time. As cryptos continue to gain popularity, it's always possible that one like Dash can make a move up the chart, but for now the fact is that Dash is not as widely accepted as Bitcoin.
Why Bet With Dash?
Pros and cons are one thing, but I still think we need to answer the flat-out question: Why bet with Dash?
Efficiency
The world is always working to do things more efficient, or in other words, faster and cheaper. Well, that is what betting with Dash can do for you. The processing speeds are both faster and cheaper, and that is just such a big advantage when we compare them to how things currently work at the betting site's cashier. After all, it's your currency, and you deserve to get it when you want it. Betting with Dash accomplishes that for you.
Peace of Mind
It's been mentioned earlier in this piece, but peace of mind is something that betting with Dash accomplishes as well. With credit cards and bank account information out of the equation, the likelihood of a fraud or identify theft attempt is minimized greatly. Although not perfect, Dash helps us gain that peace of mind with its near-anonymity. If providing sensitive financial information to betting sites is something you don't feel comfortable with, betting with Dash could for you after all.