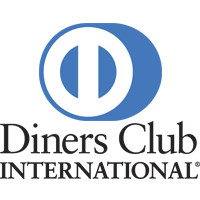 Got a Diners club credit card and want to use it to get into the action of betting your favorite sports online? Well, you are in luck today. Below, you're going to find a helpful list of the top Diners Club betting sites available to you on the web. These sites will let you use your Diners Club credit card to make a quick deposit, and you'll be in the betting action in a matter of minutes!
Best Diners Club Betting Sites
What makes these the best Diners Club betting sites? Well, it's certainly not just because they allow you to use Diners Club to make your deposits. In fact, that is the very last thing we look at before deciding if an online sportsbook should make our recommended list.
We start our research and recommendation process by looking at the quality of the sportsbook regardless of what deposit and withdrawal options they offer. We look at the trust factor, the reliability of the site, the sports they offer action on, how much action they offer, how good the user interface is, bonuses and promotions, and the overall experience that they deliver to online sports bettors.
Once we determine that they are a high-quality online sportsbook, then we go and look at what banking options they offer. If they're a high-quality online sportsbook and they offer Diners Club as a banking option, then they get put in the pool to make our list. Out of that pool, we take the top sites and list them above.
Keep in mind that we do not just create this list and forget about it. We are constantly looking at new sites and those sites on our list to ensure that we are offering you the best of the best. If a Diners Club betting site starts to lack in quality, we pull them from the list. If there is a new site that surpasses the sites we're already recommending, then they get added. Our allegiance is to you and not to the betting sites.
Pros and Cons
Some of you reading this Diners Club betting sites guide may be on the fence about whether this is the best deposit option for you. While it's not the biggest decision you'll make in your sports betting career, it is certainly an important one that does merit some time and research to ensure the right decision. To help you out, we've included a list of some of the major pros and cons of using a Diners Club betting site below. These lists should help you quickly to decide whether or not this is the right banking method for you.
Pros
Protections of a Credit Card
When you use your Diners Club credit card (from the parent company Citigroup), you get a lot of added protections that you won't get when using an e-wallet or a debit card to make your deposits. You see, when you use an e-wallet, you do get the protection of keeping your information insulated from the rest of the internet. But, if someone gets their hands on your password to your account, you could find yourself wiped out pretty quickly. And, there are not a lot of protections in place to help you retrieve your stolen funds.
If you use a debit card, you'll potentially have some protections in place to recover stolen funds, but that all depends on your financial institution and what they want to do for you. If you're an important customer or you have an awesome bank, they might help you out and reimburse you the stolen funds. But if not, you might be out of luck.
When you use a credit card like your Diners Club card, though, you're going to have a much better chance retrieving stolen funds or recovering from purchases that you didn't make. It has to do with the nature of a credit card transaction, but the companies are much more helpful in recovering your stolen funds. When you use your Diners Club card, we hope you never have your information compromised. But, in the event that it does happen, it's nice to know that Diners Club International is going to have your back.
Just as a disclaimer, we are not saying any of this because we expect you to have problems like this with a Diners Club betting site. In fact, you're transactions and information are probably going to be much safer at an online sportsbook because they put in a lot of additional security measures due to the nature of their business. This is, of course, as long as you are using a reputable Diners Club betting site. You will have a much safer experience than you would at most other online merchants outside of banks.
For those of you that are bigger players who are looking to move more money into an online sports betting account than your everyday casual bettor, Diners Club is going to be a great option. The more reputable credit card companies are going to usually allow higher transaction limits for funding your account. They are also going to be much less likely to flag your transactions as credit card companies like Diners Club are much more accustomed to larger purchases, one-off purchases, and international purchases (which a lot of online gambling transactions are).
Basically, if you need to move a larger sum of money into an online gambling site, Diners Club is going to be a great option for you.
Cons
Not Utilized by Every Site
The only real con of Diners Club is that they are not utilized by every single online gambling site out there. If you came here with a very specific site you wanted to bet with, you might not be able to use Diners Club there. But, here's the good news. Most of the major players out there and certainly all the top-rated online sites that we recommended above will allow you to use Diners Club to make your banking transactions.
If you don't already have a Diners Club card, you will also need to apply for one, and not everyone will be accepted. But, if you already have a card, then you are all set to go!
Why Use Diners Club Betting Sites?
If you've read the previous sections of this guide, it should be starting to become pretty clear why Diners Club betting sites could be a great fit for you. Diners Club is a well known and reputable credit card company owned by Citigroup. This method of depositing offers added protections, higher limits, and a trusted and safe platform to move your money around. If you have a Diners Club card or are going to get one, we think this would be a great way for you to get into the action within just minutes.