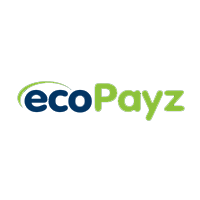 One of the more popular online e-wallet options servicing online sportsbooks is EcoPayz. Around since 2000, the company is a global payment solution that works well with the online sports betting industry. Some of the perks include low fees, additional layers of security, and an ecoCard allowing you to use your funds without even transferring them to your bank.
If you've been considering an EcoPayz betting site or are considering it as an option to fund your online sports betting account, this guide is for you. We'll show you the top EcoPayz betting sites, the pros, and cons of this financial option, and discuss why you should or should not use an EcoPayz betting site.
Best EcoPayz Betting Sites
If you're looking to get started playing at an EcoPayz betting site now, check out the list of sites we've recommended below. These are the top rated online sportsbooks that accept EcoPayz as a deposit and withdrawal option.
It's important to point out that an online sportsbook doesn't earn its way onto this recommendation list just by offering EcoPayz as an option. Before we even look at the deposit and withdrawal options available, we put the sportsbook through the full ringer. We analyze it for overall quality, trust, reliability, industry history and reputation, sports covered, bet options, and a whole lot more. Basically, no online sportsbook is going to make our list of the best EcoPayz betting sites without first making our list of one of the best online sportsbooks in general.
Pros and Cons of Betting with EcoPayz
So, what's the best way to decide if using EcoPayz to deposit and withdraw your sports betting funds is right for you? The best way to go about this is by taking an unbiased look at the pros and cons of this method. To be completely transparent, it really doesn't matter to us which banking method that you use so long as you are using one that is trusted and is a good fit for you.
Below, you'll find a list of the major pros and cons of using an EcoPayz betting site. Hopefully, this will help you to decide whether this is the right fit for you or you should look into using a different deposit option.
Pros
Almost Two Decades of Service History
There are some types of companies that we are willing to give the new player a shot. When it comes to handling our money, though, that is not the case. We want a processor that has been in the industry for a while and has a proven track record of treating customers the right way.
EcoPayz has been around for over 18 years and has an impeccable industry reputation. Their ability to not only efficiently and effectively handle customers funds but to do it with great customer service is one of the biggest pros of utilizing them as a deposit and withdrawal option. You can rest assured that they'll do what they say they will, and your money will always be safe and available when and where you need it.
When you use an e-wallet, you technically are making two deposits to utilize an online sportsbook. You have to deposit money into your e-wallet account, and then you have to deposit that money into your online sports betting account. While you might be confused about why you have the additional step, it's because your e-wallet (or EcoPayz in this situation) operates as a middleman insulating you and your personal information from the rest of the web. They keep your account and personal information protected as you only have to give it to them and never anywhere else that you use your e-wallet on the web.
When it comes to depositing funds into your EcoPayz account, it's instant. Additionally, when it comes to depositing those funds into one of the online sportsbooks that we recommended above, it's also instant. Basically, you're going to have your funds in your online sports betting account instantly and be betting on the games you want in no time. No one wants to wait when they're ready to get into the action, and EcoPayz coupled with a quality online betting site makes sure this is not the case.
As you might imagine, when you go to withdraw your winnings it will be a two-step process as well. You will withdraw your winnings to your EcoPayz account and then transfer them out to your bank account. But, there's an option with EcoPayz to eliminate that second step.
You can get what is called the EcoCard. This is a prepaid card that you can use to spend the funds in your EcoPayz account online or in person. It acts like a debit card and is available in three different currencies. So, when you withdraw your sports betting winnings to your EcoPayz account, you can instantly use them to purchase things online or in person without waiting to withdraw things out to your bank account. This is an incredibly awesome feature that we only see at some higher-quality and more well-established e-wallets.
Cons
Not Available on All Sites
One of the cons of the EcoPayz system is that it's not available on every sports betting site out there. If you came here with a specific sportsbook in mind already, it's really a toss up if they are going to support the EcoPayz platform. If you didn't come here with a site in mind, though, you can use one of the recommended sites at the top of the page that 100% take EcoPayz and allow you to use it as a withdrawal option as well.
Depending on where you live and how you choose to fund your EcoPayz account, you may be paying a slight fee. This is fairly standard when using an e-wallet and is the price you pay for the added layers of security (they have to keep their lights on somehow).
But, the fees are very negligible and in a lot of situations are non-existent. What we recommend you do is just double check the fees with your associated deposit method before you make your deposit. Make sure you are okay with what they are before moving forward. You can also sometimes get an online sportsbook to cover those fees on at least your first deposit. This is rare, but it never hurts to ask their customer service. Usually, if they agree, the fees will be reimbursed to you in betting credit on the site which is basically cash that just needs to be wagered.
Why Use EcoPayz Betting Sites?
So, all of this information begs the all-important question, why use an EcoPayz betting site? Well, the answer lies in the pros we listed above. If you like to be insulated and protected from the outside world (not having to send your banking information to every company or betting site you want to play with), like instant deposits, and are potentially interested in the EcoCard option, then EcoPayz is probably a great fit for you.
Most reputable online sportsbooks (including the ones we've recommended at the top of the page) offer multiple deposit and withdrawal options. The secret to a good experience is choosing the option that is the best fit for you. If you think that it might be EcoPayz, then we highly recommend checking out one of the top EcoPayz sites we've listed above and giving it a go.