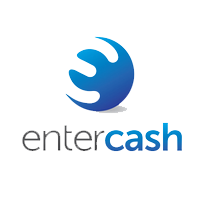 Thanks to a growth in technology, the options to get your money into an online sportsbook continue to grow and improve. At some point, we feel like you're going to just be able to shove money into your computer slot and it will be deposited. While that's not a reality yet, Entercash betting sites have gotten pretty dang close. Entercash allows you to make instant deposits into an online sportsbook by using nothing more than your online banking account. No need to look up routing numbers, pull out credit cards, or use third-party accounts.
If you want to see the top Entercash betting sites available to you right now, check out the list of the best of the best we've compiled for you here.
Best Entercash Betting Sites
What exactly makes an Entercash betting site a top Entercash betting site? This is actually an extensive process that involves a lot more than a Google search and a once over. Our review and recommendation process takes an extensive look at the sportsbook from top to bottom. Some of the more important things we look for are the trust factor, how quickly they pay customers winnings, the variety of sports and bets they cover, the quality of their customer service, and whether they have mobile betting options or not.
We take all of this into account and only after we have deemed them a top online sportsbook do we look to see if they offer the Entercash payment processor as an option for depositing. We also regularly recheck our list and the sites we've recommended to ensure that we're still showcasing and recommending only the top Entercash betting sites. If you'd like to see a thorough breakdown of our processes, check out our How We Review and Rank Sportsbooks page now.
Pros and Cons of Betting with Entercash
Still trying to decide if one of these top Entercash betting sites is right for you? We get that. To help you in the decision making process, we've put together a list of some of the pros and cons involved with this option. These are not complete lists of all the pros and cons, but instead, we focused on just a few of the major ones that we think you need to know about.
Pros
We've seen a lot of these instant bank transfer type companies popping up all around the globe which is awesome as the technology is great. But, with a lot of these companies, the markets they service are limited. They are usually only focusing on one country at a time, and that's about it.
When it comes to Entercash, though, they are all over the place in Europe. Currently, they are in 18 countries, servicing 4,300 banks, and over 100 million consumers. If that is not the definition of great coverage of the European market, we don't know what is. We also anticipate that this coverage will continue to grow as the company is relatively newer to the market and appears to have big aspirations.
What does this mean for you? It means that most likely your bank is going to be working with Entercash which means that you can use this method to fund your online sports betting account.
Instant and Efficient Deposits
By and far the biggest pro of using an Entercash betting site is that your deposits will be handled instantly and in an efficient and user-friendly manner. Here's how the process works. You create an account at one of the reputable and trusted Entercash betting sites we've linked at the top of this page. You navigate over to the deposits page and select the Entercash option, select your bank, and type in the amount that you want to deposit.
When you hit enter, you will be taken over to your personal bank's online banking page. Log in and hit the confirm transaction button. Once you do this, you are done! Your funds will instantly be available in your sports betting account, and all you needed was the login information for your online banking account.
Cons
While we just raved about the expansiveness of the Entercash network, it is still only available in Europe. It covers 18 countries and an amazing 4,300 bank partners, but that doesn't help you if you live in other parts of the world. But, if you are in Europe, most likely your bank is going to be covered, and you can go right ahead and use this option now.
Why Use Entercash Betting Sites?
The million dollar question of the day is why you should use an Entercash betting site? Well, as long as you are part of a bank they cover, there are a lot of reasons.
First, the deposits are made instantly. This means you're not going to be sitting around for hours or days waiting for your money to appear in your account. You're here because you want to get started betting now, not hours, days, or weeks from now.
Second, this method works directly with your bank, a company you already work with and trust. There is no need to create a middleman account or join another e-wallet or anything like that. Everything is handled directly from your bank without having to jump through a lot of extra hoops. This is how online banking transfers and deposits should be.
Lastly, these Entercash betting sites are some of the top sportsbooks in the industry. They are not just small sportsbooks only using the Entercash platform. They are major players who offer an incredible online sports betting experience. Entercash is just one of the many deposit options they offer.
If you live in Europe and you want to bet online right now, one of the top Entercash betting sites we've recommended at the top of the page is a must for you.