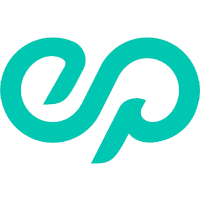 If you're already an Entropay customer and are looking for online betting sites that utilize this deposit method, check out the list of sites we have for you below. These are the best online sportsbook that currently utilize the Entropay method. If you're ready to get started, choose one of the online sportsbooks below and get into the action now!
The Current Status of Entropay
If you go to Entropay's website, you'll see that things aren't smooth sailing over there. As of the last time we checked, they have stopped taking new customers and have stopped current customers from adding any more money to their account. They also have a really grim warning that over the next few months there will be new restrictions imposed on Entropay memberships and functionality.
They don't give any real reasoning as to why this is happening or what the future of the company is. We have our speculations, but that's not our place to just guess what is going on.
What does this mean for you and using an Entropay based website?
Well, here's the good news. None of the sites that we've recommended above solely use Entropay. They are also completely separate companies from Entropay, so you really don't have to worry about the success or failure of Entropay having literally anything to do with the online sportsbooks. So, feel free to utilize these sites and take advantage of some of their other banking options.
But, what happens if you have Entropay money right now or an Entropay account that still has cash in it? We would HIGHLY recommend that you move your money out of the account immediately. You can move it back to your bank account or move it onto one of the online gambling sites that we recommended above. It doesn't really matter as long as you move it out of Entropay. We don't know what is going to happen with them and while we think you're money is safe, it's not smart to take the chance and leave it in there.
Take your money out and put it back into your bank account if you can or move it into an online sportsbook. Then, you can use the money to bet with if you want and then utilize a different banking option to move your money back offline. If you don't already have Entropay or any money in your account, then we don't recommend trying to create an account or fund your account. In fact, you can't even do that right now.
You can certainly use the online sportsbooks we recommended above, but get your money out of Entropay and don't use it again until we get some sort of clear indication that things are going to get better there. And remember you can find more information about other deposit methods in our section of Banking Options for Online Sportsbooks.