Even though a rank lower than the Champions League, Europa League is still a highly popular soccer club competition in Europe, which is basically why we aim to tell you all about the best real money Europa League betting sites! Obviously, betting is a fundamental part of soccer with Europa League being one of its biggest club competitions.
The age-old question remains – what are the best soccer betting sites for placing real money Europa League bets?
It seems as though every new soccer betting website possesses that special formula for making it big out there on the market. However, they're merely copying the big cats, bookies which have already established themselves as the go-to option for Europa League betting.
These are the big cats we're referring to here: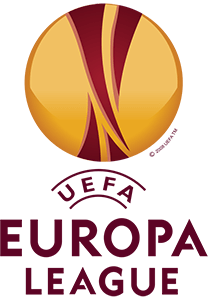 Not bearing the prestige of CL, this second-tier competition still attracts exceptional teams from the continent's greatest leagues. Although several format changes lowered the overall team quality, the Europa League is still considered a charming festival of soccer. Especially during knockout stages when it gets enrichened by teams who got eliminated from the Champions League group stage (3rd placed teams).
In addition to teams from the top five European leagues (English, Italian, French, German, and Spanish), Europa League also features an abundance of champions from other, much smaller leagues. This brings the diversity up a notch and further elevates the overall fan involvement. Europa League also features more teams than CL. The more, the merrier, eh?
This all contributes to numerous thrilling contests and plenty of upsets happening in Europa League. David and Goliath matchups are frequent, and EL David's have a tendency of surprising the Goliaths, especially on their home soil. Needless to say, Europa League betting greatly benefits from such an environment. The popularity has never been this high, leading to a surge of demand for proper Europa League betting sites.
And that's exactly what we're here for! In the rest of this article, you'll find a great deal of information related to the best betting sites with Europa League odds. We'll explore their key virtues, see what makes them the best of the bunch, share some interesting facts about the competition and round things off with a concise FAQ section.
Yep, there's plenty of things to go through so let's start off with our focal point – the best Europa League betting sites at the moment!
These Europa League online sportsbooks we've listed above are the crème de la crème of what the market has to offer at the moment. They're the epitome of excellent betting conditions and are well-worth the "Best of the best" label. Their set of unique features separates them from the newcomers, despite the fact the latter are going out of their way to copy their successes.
But success cannot be copied, at least not in this industry. It takes far more than a good set of features to attract visitors. It takes recognition, trustworthiness, and that special "awe" factor that not only attracts beginners but keeps them as well.
What Makes Great Europa League Betting Sites?
Now that you've seen the most prominent Europa League betting sites out there, here's a short bullet list containing their key virtues:
Best Europa League Betting Site Bonuses
Starting off with our favorite thing with real money Europa League betting sites – frequent bonuses. Truth be told, all online soccer betting sites feature bonuses nowadays. It's somewhat of a standard in the industry. But, what better way to use those bonuses than to bet on Europa League matches, right?
Most of the time, you'll be looking at welcome bonuses expressed in a percentage of your initial deposit up to a certain amount. In practice, they look something like this:
50% up to $300
100% up to $100
Needless to say, these bonuses are a great way of enhancing your bankroll and a good incentive to register at more than one online Europa League sportsbook. After all, that's exactly what they're made for. However, keep in mind that there's a whole heap of additional rules surrounding them, most important of which is the rollover amount. In other words, the number of times you'll have to bet the bonus amount before you can withdraw the winnings to your bank account.
Fast Payout Europa League Betting Sites
Payout times often go under the radar of bookie-seekers yet are surely among the most critical factors contributing to the overall quality of service of online betting providers. Let's face it, once we finally win a hefty amount of money, we want to see it in our bank accounts as soon as possible. Not counting the part that goes to our bankroll, of course.
However, things don't always go as planned. With some online sportsbooks with Europa League odds, the withdrawal process can take more than a week. It's due to a combination of slow internal processes and the banking option you chose. In most cases though, you'll be looking at roughly 48 to 72 hours. That's the average waiting time we've dealt with so far. This information is based on waiting times of the Europa League online betting sites we listed above.
Banking Options
A plethora of banking options is always a good sight to see on Europa League online sportsbooks. In addition to the usual credit/debit cards, nowadays we're witnessing more and more online payment solutions flooding the scene. Among them are various cryptocurrencies, some of which have already established themselves as the perfect payment methods for online soccer betting due to their simplicity, speed, and anonymousness.
Talking about cryptocurrencies, we would like to emphasize their importance in terms of Europa League betting sites. Not only do they serve as an indicator of user-friendliness, but can save you a ton of nerves if one of your preferred methods fails to deliver. That said, we encourage you to explore the world of cryptocurrencies, especially the most popular ones such as Bitcoin, Litecoin, and Ethereum. They will become to future of online soccer betting, no doubt about it!
Learn more about banking options in online soccer betting!
Customer Support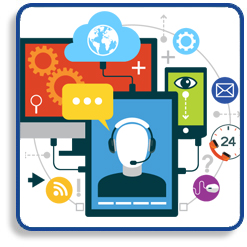 Online Europa League sportsbooks usually have two to four customer support channels their users can interact with. These are essentially problem-solving centers installed to help users with any issues they might stumble upon while browsing their website.
In most cases, you'll see a contact form and an email service alongside the good old FAQ section. Only the best real money Europa League betting sites will offer telephone and live chat support where users can interact with real people on the other end. Obviously, these two customer support channels are the quickest and most effective ones, but they cost a lot more than the above-mentioned trio so they're only used by the best bookies. Conclusion – only settle for the very best!
System Compatibility
If you want to enjoy the best online soccer betting sites on the go, you have to make sure they support your mobile devices. Whether you're using an Android or an iOS device, chances are the best Europa League betting sites will either be optimized for smartphone use or have dedicated smartphone apps for one or both platforms.
The trick is, if you want to enjoy betting on soccer matches while you're on the go, you'll have to ensure your bookie-of-choice supports your mobile device. It's easy to check though, so there's nothing to worry about. Simply navigate to your bookie's website and check it out.
In most cases, you'll be greeted with a notification informing you that there's a soccer app available for your smartphone.
If that doesn't happen, try logging in and navigating through the website, checking out the betting options and placing a bet. If everything works as it should, congratulations, your bookie supports your mobile device. If the menus are skewed and not properly aligned, if you can't fluently navigate through the markets and you have troubles with placing your bets, chances are your bookie doesn't support betting on the go. If that's the case, you might want to take a look at our list of the best Europa League betting sites since most of them has full smartphone support.
Other Betting Options
In addition to all of the above, the best real money Europa League online sportsbooks also feature a plethora of other leagues and sports for you to bet on. Whether you like to bet on other UEFA leagues, or perhaps other sports such as basketball, football, hockey or even esports, the best online soccer betting sites will have you covered.
However, if you've already put a ring on an online sportsbook with odds on the Europa League that doesn't have some betting markets/options you'd like to explore, there's no need to worry since you can always make an account on another one. Registering is free and will give you a broader image in both the options and the odds, and can even give you a slight bankroll boost via welcome bonuses we explained above.
Home Turf & Away Goal Advantage For Europa League Bettors
Starting off with the obvious, home turf advantage plays an important role across all soccer leagues out there. The stadium itself, the buzzing fans, that stunning "home" atmosphere, all of them contribute to the team's chances of success. The same goes for other sports as well, both indoor and outdoor.
However, we believe certain Europa League teams take things up a notch. Need we remind you, in addition to lower seeds from the top five EU leagues, Europa League features a plethora of additional, lesser-known teams from other, much smaller countries.
The thing is, many of these teams get their yearly dose of international competitions through Europa League. Since their domestic competitions aren't exactly popular and well-established, their thirst (and thirst of their fans) for proper competitive matches lies only in Europa League.
With that in mind, we often see thrilling upsets by lower-tier clubs and marvelous atmosphere created by their fans. It's a mesmerizing sight to see, and honestly a big part of what makes home turf advantage such a scary thing in Europa League. In fact, it's also a big part of what makes Europa League such an important competition that goes head to head with the Champions League.
Alongside there, let's say a thing or two about away goals advantage, a tricky little rule that's been implemented in both CL's and EL's 2-leg knockout phase matches. Basically, all knockout matches except the grand finals.
Away goals advantage is a pretty straightforward rule – in case of a 2-leg tie, this rule gives an advantage to the team that scored more away goals. If the results are identical across both legs, then the match is settled by extra time and potentially a penalty shootout.
Here's a short explanation featuring basic 2-leg scenarios that end on a tie after the regular 180 minutes:
Team A
, playing at home, wins their first match against
Team B
with 2-1 on the scoreboard.
Team B
, playing at home, wins their second match against
Team A
with 2-1 on the scoreboard.
The match is settled by extra time and penalties because both teams have the same number of away goals (1).
Team A, playing at home, wins their first match against Team B with 2-1 on the scoreboard.
Team B, playing at home, wins their second match against Team A with 1-0 on the scoreboard.
Team B wins the match because they scored one goal in their away match whereas Team A scored none.
Team A, playing at home, wins their first match against Team B with 2-1 on the scoreboard.
Team B, playing at home, wins their second match against Team A with 3-2 on the scoreboard.
Team A wins the match because they scored two goals in their away match whereas Team B scored one.
Needless to say, the away goals advantage rule is of great importance for all bettors out there. In terms of the away matches, of course. Away goals advantage can skew the second leg in many ways. Especially in Europa League where lesser-known teams put great hope in their home leg. However, a surprising away goal can switch the dynamic of the match in an instance, something which bettors have to predict in order to keep their budget in the green. It's a difficult task, to say the least, but one that you'll eventually learn to tackle in an orderly fashion.
Interesting Facts About Betting on Europa League Matches
After checking out the main reasons why we deem those real money Europa League betting sites as the best ones out there, it's time to investigate some of the most interesting facts regarding Europa League matches and their betting aspects. It's going to be fun, don't worry!
Most Important Dates for Europa League Online Betting
When talking about Europa League's most important dates, there are several that you really should know about. Additionally, there's a whole heap of less-important dates which we won't bother you with (draws, preliminary rounds, and all that nonsense).
So, without further adue, let's check the most important dates all Europa League betting online enthusiasts need to know about:
EL Group Stage matches kick off in September and finish in December.
The first two knockout stage rounds (ro32 and ro16) are played in February and March.
Quarterfinals matches are reserved for April.
Semifinals matches are reserved for early May.
Grand Finals match is scheduled for late May.
Things to Keep in Mind When Betting on the Europa League
To sum up this Interesting Facts section, here are two things you should keep in mind before you start splurging your bankroll betting at online sportsbooks with Europa League odds:
There's No Such Thing as Outsiders
It's true, although at first glance it might seem otherwise. You see, even though Europa League features lower seeds from the top EU leagues alongside top seeds from the rest of bunch, apart from the preliminary rounds, the competition is almost always really intense. Perhaps even more so than Champions League.
A part of that goes down to the David and Goliath effect, where top seeds from lesser-known leagues give 120% to play on par with European Giants. Due to the lack of competitiveness in their domestic divisions, their only real tests are international competitions, so it's only logical to see them in the best light.
Don't take the lesser-known teams out of the equation after seeing them go against much bigger opponents. We're not just talking about group stage but knockout matches as well. Recent years have shown us a handful of surprises.
Need we remind you, West Ham got eliminated twice (2015/2016 and 2016/2017) by a Romanian team called Astra Giurgiu, Viktoria Plzen eliminated Napoli with 5-0 as the 2-leg end result back in 2012/2013, and Fulham eliminating Juventus in 2009/10 season. Fun fact, 2009/2010 season was the first season of the Europa League under their current name.
Sports Betting 101 | Always Try to Find Value
As with every other type of betting, real money Europa League betting online relies on one basic principle, finding value. Now, this is a topic that would take ages to explain properly, so there's no point in trying to cover it here. We'll just state the basics – if you assess the probability of an outcome is greater than the probability stated by the bookie's odds, congratulations, you've found yourself a value bet. The trick is, you won't find them very often… and even when you do, it's quite difficult to nail them down in a consecutive pattern to further up your winnings.
However, the Europa League is a tough competition so don't bet too much money on the teams that got eliminated from CL. There's a reason why they ended up on the third place in the CL group stage, and chances are they might not make a name for themselves in EL either. 2011/2012 is the perfect example when both Manchester teams got eliminated before the quarterfinals. Sporting Lisbon took care of City while Athletic Bilbao stomped United. This just goes to show you there really are no outsiders in the Europa league, as simple as that.
Europa League Betting FAQ
We've already covered this earlier. The best Europa League betting sites are those capable of providing you with the experience you deserve. That means plenty of Europa League bets to choose from, responsive customer support and fast payouts. Sure, there are additional things we can name here, such as generosity (in terms of bonuses, of course) and the number of payment methods which are always a huge plus.
That said, you can click here and we'll take you to the list.
We're not trying to scare you off here, but we advise you to approach Europa League betting with great caution. As far as your betting tickets are concerned, that is.
As mentioned earlier, Europa League features all sorts of teams from tier-B leagues. For that reason, it's kind of tricky to get the qualifications and group stage matches right. These tier-B leagues, despite the fact they're not exactly packed with top quality players, do possess young talents ready to make a name for themselves. Combine that with fierce fans on their home ground and you'll realize what makes Europa League an upset-friendly competition.
That said, if you're ready to partake in real money Europa League online betting, you must arm yourself with knowledge and leave nothing to chance. That's the only way you can become successful in the harsh world of Europa League betting.
Try arming yourself with knowledge by visiting our Soccer Betting Beginners Guide!
The above-explained question brings us to this one – what's the best time to bet on EL matches? Well, some will argue that the best time is marked by the start of the knockout stages. That's usually where the best teams are at, with a couple of upsets that made their way through the group stage.
At this point, there are no more completely outsiders, no heavy favorites. The matches are often neck and neck even though the on-paper stats might suggest otherwise. Yep, in other words, this is where you can show off your Europa League betting skills!
The most important traits of all proper soccer betting online sites are generous bonuses, fast payouts, high betting odds, and efficient customer support. When it comes to Europa League betting sites, the basis remains the same. However, one thing that separates solid from great Europa League online sportsbooks is the variety of special bets throughout its qualification and group stage matches.
Only the best Europa League sportsbooks online will feature a plethora of specials during the initial stages. Lastly, let's not forget about the importance of banking options' diversity, something which bears great significance to everyone, especially bettors who use Bitcoin, Litecoin, Ethereum, and other cryptocurrencies.
Click here to learn more about the best soccer betting sites!
Final Words on Europa League Betting
We're afraid that's about it regarding the best Europa League betting sites. Once the next EL competition kicks off, we're sure you'll start nailing down winning tickets thanks to all the handy info you found on this page.
As the second most prominent European club competition (right after Champions League), Europa League shouldn't be taken for granted. It features top tier teams, especially in knockout stages where the thrill of the chase starts kicking in. With that said, it's no surprise betting on Europa League is almost as popular as betting on CL.
So, if that's what you're here for and you still haven't found your go-to Europa League online sportsbooks, scroll up and you'll see our list. It features only the best available real money Europa League betting sites so there's no need to look elsewhere. You can thank us later!