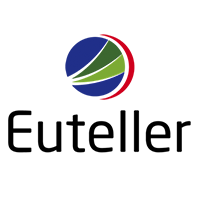 If you live in Finland and are looking to start betting sports online, consider yourself lucky. Euteller betting sites make the process of funding your online sports betting account easy, fast, and dare we say an enjoyable experience. Around since 2007, Euteller gives you the ability to fund your sports betting account directly through your personal bank's online banking portal. To get started right now, check out one of the top-rated Euteller betting sites we've listed for you below.
Best Euteller Betting Sites
What makes these the top Euteller betting sites? Well, there are several factors that go into our decision on whether or not to put a site on this list. Believe it or not, whether they offer the Euteller banking option or not is one of the very last things we look at. We start by analyzing the overall quality of the sportsbook.
Can they be trusted? Is their product reliable? Do they offer action on a lot of sports? Do they pay out winnings quickly? Is there interface slick? Do they offer mobile betting? These are only a few of the questions that we research when we're breaking down the quality of an online sportsbook. Once we deem that a book is high quality and worth recommending, we look to see what banking options they offer. If they offer the Euteller platform, then we'll include them on our list of the top Euteller betting sites that you see above.
Ultimately, our goal is to ensure that we're only recommending the best Euteller betting sites and not just sites that happen to offer the banking option to you. We want you to be confident that the recommendations we give you are accurate, honest, and not driven by ulterior motives.
Pros and Cons of Betting with Euteller
Not sure if a Euteller betting site is the right fit for you and your sports betting needs? We hear you. While they're not the biggest decisions you'll make in your sports betting career, deciding where to bet and what deposit and banking method to use are extremely important. You have to start off your sports betting career the right way, or you may be doomed to failure before you even place your first bet.
In order to help you finalize your decision, we've included a list of the top pros and cons of using a Euteller betting site. While these aren't all of the pros and cons of this method, these are the important ones that you need to know before making your final decision.
Pros
Works Directly With Your Bank
The Euteller banking option works directly with your personal online banking account to facilitate your transaction. While they are a third party company, you're never going to have to register a new account or learn any new software, program, or website to accomplish your deposit. All you have to do is log into your online banking account, approve the transaction, and you're done. You don't need to have a credit card, debit card, routing numbers, third-party accounts, or anything like that. As long as you have a login ID and password to your online bank, you are all set to use a Euteller betting site.
The Euteller platform is licensed and supervised the Financial Supervisory Authority of Finland (FIN-FSA). Through the strict guidelines laid out by this regulatory board and a clear dedication to client safety, the Euteller platform takes the cake when it comes to protecting your money and your deposits. Additionally, the ability to use your own banking site to approve the transaction means that you get to work with a company that you are already doing business with and are already comfortable with how they handle security.
When you use other options like third-party e-wallets, you have to worry about the security of your funds sitting in a separate account. Instead of just having your online sportsbook account and your bank account, you also will have another account where your money will have to stop on the way into and out of the online sportsbook. You'll also have to learn how to use that account properly and the additional things you need to do to keep your money safe. With Euteller, though, you don't have to do any of this.
a few days or weeks down the road. You probably found your way to this page because you are ready to place bets right now on an upcoming game or event. Because of this, it's important that you find a betting site and banking method that helps you get into the action instantly.
This is where the Euteller platform and Euteller betting sites come into play. When you make a deposit through a Euteller betting site, your deposit is instant. Once you confirm the transaction through your online banking, the money is available in your sports betting account, and you can start betting immediately.
Honestly, we don't really know why anyone would use any deposit method that wasn't instant these days unless you were moving a large sum of money that needed to clear a few hoops first. As long as you're not a big player, though, you should be able to get access to your money instantly without having to jump through hoops. This is one of the biggest perks of a Euteller betting site.
Cons
Only Available in Finland
CIn order for you to use the Euteller banking method, you're going to need to have an account with one of the supported banks in Finland. While we'd like to see Euteller expand its reach, it's nice to know they have chosen to focus on handling one market, but handling it well. If you live elsewhere in the world or your bank is not supported by Euteller, there are still a ton of different online sportsbook deposit options for you to choose from.
As of our last check, Euteller supports 11 different banks. Here is the most recent list as of our last update to this guide.
Why Use Euteller Betting Sites?
If you live in Finland or have a Finnish bank that's on the list above, then you really should look into using one of the top Euteller betting sites we've recommended within this guide. It gives you an effective, efficient, safe, and instant way to get money online so that you can start betting on your favorite sports right now. Euteller takes the classic tried and true bank transfer deposit method and adds some technology to make the process lightning fast and much more user-friendly.
We highly recommend checking out one of the top Euteller betting sites we've included in the list at the top of the page right now. You're just minutes away from getting into the action without ever leaving the chair you're in right now.