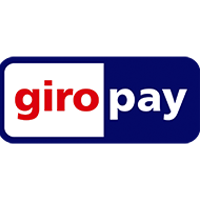 One of the coolest technological enhancements out there in the banking realm for German customers is Giropay. Giropay is a way for you to make purchases and online sportsbook deposits instantly by logging into your bank through the merchant's website. In other words, all you need is your online banking account login information, and you can have your sportsbook account funded in a matter of minutes!
Best Giropay Betting Sites
Our list of the best Giropay betting sites is not just something we threw together with a quick Google search and a six-pack of beer. We have a team of review experts who focus and specialize in choosing high-quality sportsbooks to recommend to you. Our team can't be bought, bribed, or coerced into recommending a Giropay betting site that they don't think is one of the best on the market.
They look at a whole host of different factors when racking and stacking online betting sites. If you'd like to learn more about their process and how they arrived at this list of the top Giropay betting sites, check out our How We Rank Sportsbooks page now for all the details and more.
Pros and Cons of Betting with Giropay
Trying to decide if Giropay is the right fit for you to deposit into your online sportsbook accounts? We get the curiosity, and we'd love to try and help. Below, you're going to find a list of the pros and cons of betting with Giropay and using a Giropay betting site. Our goal is to give you as much information as possible so you can make the most informed decision for you and your needs.
Pros
Instant Access to Your Funds
One of the coolest features of how Giropay works is that it gives you instant access to your funds as the transfer is made and approved by your host bank in real time. Here's how it works. You log into the online sportsbook that you have chosen from the list above. You go to the deposit page, and you select the Giropay option. You put in the amount you want to deposit, and your bank name and you are transferred to your bank's online banking page. You log into your account and click the approve transfer button. As soon as this is done, the money is approved in real time by your bank, and the funds become available in your online sportsbook account!
It's really one of the simplest processes out there and gets you in the action fast. If you're looking for a way to get betting today (like right now), then Giropay is probably going to be an incredible fit for you.
When you use a Giropay betting site, there is no middle man making your transactions happen. Your personal bank connects directly with the online sportsbook and facilitates the transaction. There is no e-wallet or third party in the middle that you have to pay fees to or deal with their issues. If you have any sort of problems with your Giropay transaction, you know that the issue is either with your bank or the online sportsbook's bank. It literally cannot bet anywhere else which makes diagnosing and fixing the issue a breeze.
For the record, we do not anticipate you having any issues with Giropay as the company has been around for almost a decade and a half and they have the system down pat.
Works Directly With Your Bank
We mentioned this in the last section, but we wanted to make sure that it was crystal clear. Giropay works directly with your bank and the online sportsbook that you're depositing into. This means that you get the safety and protection of working with a bank and company you already know. The purchase to deposit your money is literally made from your online banking account screen which should give you a lot of confidence (as long as you trust your bank). If you don't trust your bank, well, that's another discussion that we need to have another day.
Cons
Your Bank Must Participate
Not everything is rainbows and roses with Giropay. Okay, most things are, but there are a few cons that we do want to point out that may or may not be important to you. In order for Giropay to work, your bank has to be willing to participate. For the most part, most major banks that service customers in Germany are on board! So, this really isn't going to be a con for most of you reading this, but there is a chance that some of you have an obscure or lesser known bank that might not be with the times yet. If that's the case, you're not going to be able to join the Giropay party.
Giropay is a German-based company that is really only targeted at German users. They're a massive company, but as far as we can tell they are focusing on the German market. If we're being honest, we don't speak German so it was tough to confirm this 100% because we were using Google translate. But, from what we can tell, Giropay is only for German users. You're not required to live in Germany or be a German resident, but you do need to have one of the banks they support, and most of those were German banks.
You Must Have Online Banking Access
The last requirement for Giropay to work is that you do have to have access to your online banking account. If you don't have online banking access or an account set up, you're not going to be able to utilize the Giropay platform.
Here's the good news. Literally, every bank in the world these days has an online banking program. It only takes a few minutes to set up your access if you haven't done it yet. Frankly, you're probably going to love the flexibility that online banking gives you. It lets you do almost everything you can do within the bank or on the phone, but you can do it yourself quickly and from your phone or the comfort of your own home.
Why Use Giropay Betting Sites?
If you're still wondering why you might want to use a Giropay betting site, let us break it down for you in a few sentences. Giropay is one of the easiest, quickest, and most efficient ways to get your online sportsbook account funded. All it takes is a login to your online banking account and you are done. Now, if you don't live in Germany or don't have access to online banking, it's not going to be of much help to you. But, if you fit those two criteria, Giropay is going to be an awesome way for you to get into the sports betting action quickly from the comfort of your own home.