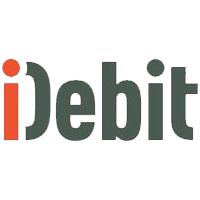 Ever wanted to deposit into your online sportsbook account without the hassle of having to set up an e-wallet or struggling to get your bank to approve the charge on your debit or credit card? Well, this is where iDebit comes into play. They allow you to deposit right into an iDebit betting site without ever having to pull out a debit or credit card or create an account if you don't want to. You get the added protection and help of a middleman, without having to go through all the extra steps. It's truly one of the easiest ways out there to deposit into an online sports betting account.
If you want to get started with an iDebit betting site now, check out one of the top-rated options below.
Best iDebit Betting Sites
We'll talk more in a minute about what makes iDebit so awesome, but we wanted to take a moment and make sure you fully understand why we chose the sportsbooks we chose above to recommend. It takes a lot more than just offering iDebit to make any of our recommendation lists.
Before we even look at the deposit options a site offers, we take a look at the sportsbook as a whole. Are they trustworthy? Are they reliable? Do they offer a good product? Can you bet a lot of sports? Do they have a good industry reputation? Is there user interface smooth? Do they offer mobile sports betting? These are just a taste of all the questions we go through when deciding if an online sportsbook is worth its weight.
Only after we've approved the betting site as one that we trust to recommend do we look to see what deposit and banking options they have. So, for us to call a betting site a top iDebit betting site, they have to be a top sportsbook first and also offer the iDebit platform as a deposit option. There are no exceptions to this.
Pros and Cons
What we'd like to do now is discuss the pros and cons of using iDebit to fund your online sportsbook account. To be completely transparent, it really does not matter to us which method you use to fund the sportsbook that you choose to play at as long as that option works well for you and is the best option for you. Because of that, we do our best to give a full review and a non-biased look at the iDebit platform.
Pros
iDebit is incredibly simple to use. When you select it as a deposit option, you'll be taken to the iDebit platform. You'll select your bank, put in your log-in information (for your online banking) and then you'll be able to make your deposit directly from your bank. Click confirm, and the money is transferred into your online sports betting account.
It really is one of the easiest ways to fund an account. The best part as well is that because you are using the iDebit service, your transaction is going to be approved 100% of the time. They already have agreements with the Canadian banks and the online sportsbook so there will be no hiccups in the deposit process. If you're worried about or have already had issues trying a different deposit method, this is certainly what you're going to want to use.
If you want to create an iDebit account to make things even simpler, you certainly can do that. But, you can also always go through the process as a guest which means one less step in the process. When you're using a different deposit method like an e-wallet, you have to create an account, and sometimes that can be a lengthy verification process. But, when you're using iDebit, you can just continue as a guest and make your deposit. We're big fans of any company that makes anything we do easier and iDebit certainly does that here. This is a big perk of using an iDebit betting site.
Cons
Currently, iDebit is only available in Canada and only at certain banks. This is because, in order for their service to work so seamlessly, they have to have specific arrangements with each bank. They do, though, cover most of the major banks in Canada so if you live in Canada, you should be able to utilize their service. If you live anywhere else in the world, iDebit is not going to work for you, and we recommend you check out a different betting site deposit option.
In addition to having to live in Canada to utilize the iDebit platform, you also need to have online banking and have access to it. Most banks these days have it available for free, but you do need to make sure that you've set up an account. iDebit works by logging into your bank account and completing the transfer for you. It pulls the data it needs and facilitates the transaction.
If you don't have online banking, you will need to get it set up in order to use an iDebit betting site. The good news is that it should only take a few minutes, should be free from your bank, and is an awesome thing to have access to anyways if you like convenience.
Why Use iDebit Betting Sites?
The ultimate decision about whether you should use an iDebit betting site depends on you. If you live in Canada, have access to online banking, and want a fast and easy way to get your online sportsbook account funded, then iDebit is 100% for you. If you live somewhere else, don't have online banking (and don't want to get it), and despise convenience, then this is certainly not going to be the option for you.