The 2022 Kentucky Derby will take place at the Churchill Downs in Louisville on May 7 and is the kickoff event to determine the Triple Crown winner! Not only will millions of eyes be on this annual event, but there will most certainly be millions of dollars riding on end results. Below, you will find information on how to find the best Kentucky Derby betting sites for 2022.
Our team of experts spends time finding the very best online sportsbooks operating today. The ones we recommend provide safe payment options, modern designs, and fantastic odds. We will highlight some of the unique bonuses these sites provide to their members further down this page.

2022 Kentucky Derby Breakdown
Date: Saturday, May 7
Location: Churchill Downs
Purse: $1.86 million
Inaugurated: 1867
Distance: 1.5 miles (12 furlongs)
Grade: 1 race
Surface: Dirt
Qualification: Three-Year-Olds
Latest Odds: Compare
Favorite: Essential Quality
Looking for Something Specific? – Jump Ahead
---
Let us look at what each 2022 Kentucky Derby betting site can offer you at this year's big race!
Top Kentucky Derby Betting Sites Where You Live
We've thoroughly researched and vetted countless online racebooks with Kentucky Derby Odds and below we've listed the top recommendations for our users in the US, UK, and Canada.
US Betting Sites
UK Betting Sites
Canada Betting Sites
Our findings indicate these site recommendations offer their users the best possible experience when betting real money on the Kentucky Derby.
Why Are These Sites Best for Kentucky Derby Betting?
These online racebooks hit all the marks on our list! In terms of offering their customers the best of everything, these Kentucky Derby betting sites are hard to match. Key benefits of our five preferred sites include swift and professional customer support, competitive bonuses and betting lines, and an unmatched, trustworthy reputation in the market.
Trustworthy and Reputable
Every real money Kentucky Derby racebook we promote is fully licensed by a legitimate gambling authority in a reputable jurisdiction. Each betting site accepts US players, meaning individuals can wager on their favorite betting lines and races without landing in hot water with the law. It is completely legal to use our favorite Kentucky Derby betting sites as each employs safety software to guard customers' personal and financial information.
New customers are vetted using Know Your Customer (KYU) and Personal Identifiable Information (PII) procedures to ensure users are on the up-and-up!
Banking Options
Each of our recommended Kentucky Derby betting sites offer their customers some great options for setting up their accounts and for withdrawing their payouts after the big win! Players have access to credit card and cryptocurrency depositing and payout methods as well as a few others. Each site knows that everyone banks differently and made a point of offering a diverse set of banking options to meet each customer's need.
Competitive Betting Lines
Having the most current, up-to-date information is crucial when betting on the Kentucky Derby. Bettors and punters of all varieties need to have access to accurate, varied odds and betting lines to have success out on the track. Each site we promote is highly proactive in introducing new information and updating their odds and betting lines daily. Bettors have their choice of the traditional Win, Place, and Show wagers as well as access to the exotic bets like Exacta and Trifecta, among others. There are also plenty of enjoyable prop bets available.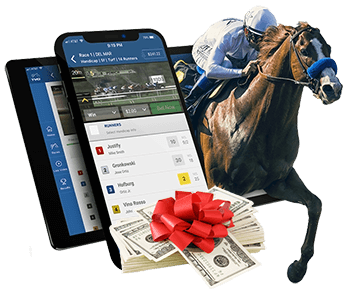 Hefty Bonuses
Each 2022 Kentucky Derby racebook we reviewed offers generous welcome bonuses as well as strong weekly offers and promotions. Good welcome packages assist new players in building up their accounts and good promotions help existing players to keep the excitement and momentum going! Each site offers some form of weekly horse rebates where bettors can win back a percentage of their losses from the previous week!
Bonuses keep the free money flowing and help to create strong, viable accounts.
Mobile Compatibility
Everyone does everything on their phones nowadays and placing bets on the Kentucky Derby should be no different. Not only can you bet on horse racing online for real money, but you can do it all from the comfort and convenience of your phone! Our favorite, top-rated Kentucky Derby betting sites can be accessed by Android and iPhone and convert seamlessly! Players will experience an attractive interface and user-friendly navigation, all from the phone!
Online Racebook Bonuses for the Kentucky Derby
What do these top-notch Kentucky Derby bonuses look like and what can they offer me? How do the weekly horse rebate work? We have plenty of answers for these questions plus much more detailing the meat and potatoes of each promotion.
Kentucky Derby Bonuses at Bovada
Valid on the initial deposit only
50% Bonus up to $250
Rollover Requirement: 30x Casino, 5x Racebook, and 5x Sports
---
Kentucky Derby Bonuses at BetUS
Valid on the initial deposit
125% Sign-Up Bonus up to $3,125
Minimum deposit: $10
100% Sports Bonus up to $2,500
Rollover Requirement: 10x Sports
25% Casino Bonus – up to $625
Rollover Requirement: 30x Casino
Max cashout: $5000
Use promo code JOIN125
---
Kentucky Derby Bonuses at MyBookie
Valid on initial deposit only
Credited in form of free play
Minimum deposit: $50
Maximum bonus: $1,000
Rollover Requirement: 10x
Use promo code: MYB50
8% Horse Rebate
Not applicable for wagers made through sportsbook
No rebate for cancelled or scratch refunded wagers
No rebates on Win, Place, Show tickets paying $2.20 to $2 and less
Rebates paid out daily after midnight
No rollover requirement
Straight bets on Tracks A-B-C receive 3% payout
Exotic bets on A Tracks pay 8%, B Tracks pay 5%, and C Tracks pay 3%.
---
Kentucky Derby Bonuses at BetNow
Minimum Deposit: $20
Maximum Bonus: $1,000
Rollover Requirement: 50x Racebook and 10x Sportsbook
Use bonus code BN100
10% Horse Rebate
Rebates are eligible on net losses accrued Monday through Sunday
Rebates are issued on Mondays by 12:00pm EST
---
Kentucky Derby Bonuses at BetOnline
Valid on initial deposit only
Minimum Deposit: $55
Maximum Bonus per Deposit: $1,000
Rollover Requirement: 10x
7% Horse Rebate
Not eligible for wagers that pay $2.20 or less for $2.00
Not eligible for Tracks D & E
Not eligible for matchup, fixed odds, or Propositional bets
Internet wagers are eligible for 7% daily rebate. Telephone wagers are eligible for 4% daily rebate
Online and phone wagers for NYRA tracks get 4% rebate
No earning limit and no minimum volume of wagers
No rebates on cancelled or scratch-refunded wagers
Betting on the Kentucky Derby Online in 8 Steps
Perhaps you have never bet on the Kentucky Derby before, or it could be that you are a newcomer to Kentucky Derby online racebooks. No matter what your situation is, here is a simple step-by-step process to get you started at one of our top-notch betting sites for real money Kentucky Derby betting!
Follow our recommendations and select a trusted real-money Kentucky Derby betting site. Or do some research and vetting of your own and find a betting site with Kentucky Derby odds that works for you! Just be sure the site has a good reputation.

Create an account by signing up! This should only take a few minutes and may require a bit of personal information to get things started.

Head into the Racebook section of the Kentucky Derby betting site. Find the betting lines, odds, and horse you would like to place some wagers on.

Choose a wager type. There will be options for traditional, exotic, and propositional bets. It all depends on what you are looking for!

Add to wagers onto the bet slip. This will prepare all the information off to the side of the screen before confirming and submitting.

Confirm your wager. Make sure all the information is correct and then submit.

Watch the race. This is the exciting part of the process, seeing if your predictions were right or wrong.

Win some money! Confirm you win at the banking page and you payout should be sent to your account within 24 to 48 hours.
Recent Kentucky Derby Winners and Betting Stats
| Year | Winner | Jockey | Trainer | Odds to Win | Time |
| --- | --- | --- | --- | --- | --- |
| 2021 | Mandaloun | Florent Geroux | Brad Cox | +1500 | 2:01.02 |
| 2020 | Authentic | John Velazquez | Bob Baffert | +740 | 2:00.61 |
| 2019 | Country Horse | Flavien Prat | Bill Mott | +250 | 2:03.93 |
| 2018 | Justify | Mike E. Smith | Bob Baffert | +450 | 2:04.20 |
| 2017 | Always Dreaming | John Velazquez | Todd Pletcher | +200 | 2.03:59 |
| 2016 | Nyquist | Mario Gutierrez | Doug O'Neill | +250 | 2:01.31 |
| 2015 | American Pharaoh | Victor Espinoza | Bob Baffert | +250 | 2:03.02 |
| 2014 | California Chrome | Victor Espinoza | Art Sherman | +250 | 2:03.66 |
| 2013 | Orb | Joel Rosario | Claude McGaughey III | +350 | 2:02.89 |
| 2012 | I'll Have Another | Mario Gutierrez | Doug O'Neill | +1400 | 2:01.83 |
| 2011 | Animal Kingdom | John Velazquez | H. Graham Motion | +2000 | 2:02.04 |
2022 Kentucky Derby Betting Tips and Strategies
There are techniques and strategies that horse racing bettors can use to increase their odds of winning and to accurately predict which horses will compete better than others at the big race! Here are some helpful hints and suggestions to those looking to make some real money betting on the 2022 Kentucky Derby.
Do Some Research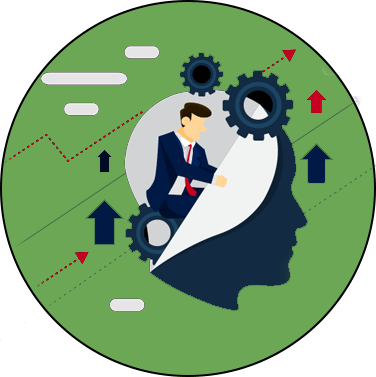 Looking at a program or conducting some online research is always a great way to start. Look at each horse, how they have performed over the season, and what experts and pundits are saying. This can be an effective way to get an idea of the top 5 or 10 best contenders to win the Derby, narrowing the field greatly to ensure your bets and wagers are being directed to the correct place.
Stick to Your Budget
Have a set amount of money that you will plan on using for betting the Kentucky Derby and stick to your plan! You do not want to get in over your head nor do you want to lose more money than you were comfortable with losing. It is vital for your financial wellbeing and viability to set limits for yourself and committing.
Watch Previous Races
Looking at past races can give you some great context as to where each horse is on a performance level. A horse with an average record that has built momentum over the season with increasingly strong performances could very well outdo a horse with a better record whose racing execution is plateauing or on the downswing. Watch past races to capture these nuances and subtleties.
They may prove to better inform your betting decisions and strategies!
Do not Focus the Favorite Alone
Upsets exist. Favorites have lost in the past, going against the beliefs, the gut feelings, and the advice issues by the experts. Do not focus on solely betting the favorite because there is a good chance that another deserving horse will take home the win. Spread out your bets over several horses that all have a good shot at being number one. It is crucial not to have all your eggs in one basket.
Keep an Eye on the Jockeys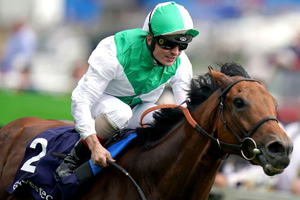 To an extent, the horse is only doing part of the work. Remember that there is a talent behind the reigns! Before discounting any horse from your consideration, find out who will be the jockey. A good jockey is a factor never to be ruled out as a horse's performance can be greatly improved with the right individual riding. Do some research on well-known jockeys and their past records or achievements to get a good idea of who has the talent and ability to push a horse to its greatest heights.
Play Around with the Odds
We highly encourage you to join more than one online racebook. In fact, the perfect solution would be to become a member of each of our five top-rated recommendations! We say this because not all Kentucky Derby betting sites are going to offer the exact same odds. There are differences in the betting lines and data that create a larger picture with a bettor with a keen eye. The disparities between sets of odds can allow bettors to find the best possible edge to exploit. This ensures greater success in correctly predicting the winners and losers.
Comparing Odds at the Top Kentucky Derby Betting Sites
| Horse | BetUS Odds | MyBookie Odds | Bovada Odds |
| --- | --- | --- | --- |
| Epicenter | +600 | +600 | +600 |
| Taiba | +700 | +1000 | +700 |
| Zandon | +800 | +1000 | +800 |
| Messier | +1000 | +1200 | +650 |
| White Abarrio | +1000 | +700 | +1000 |
A major key to know which horses to place wagers on lies in researching odds at various Kentucky Derby racebooks such as MyBookie, Bovada, or BetUS! Here is a good idea of the top contenders to win the big race this year!
Kentucky Derby Betting Favorites at MyBookie
Epicenter: +600
White Abarrio: +700
Zandon: +1000
Taiba: +1000
Messier: +1200
Charge It: +1200
Kentucky Derby Betting Favorites at Bovada
Epicenter: +600
Messier: +650
Taiba: +700
Zandon: +800
Forbidden Kingdom: +1000
White Abarrio: +1000
Kentucky Derby Betting Favorites at BetUS
Epicenter: +600
Taiba: +700
Zandon: +800
Messier: +1000
White Abarrio: +1000
Charge It: +1200
Types of Kentucky Derby Bets Available Online
Who knew there were so many ways to wager on the Kentucky Derby aside from choosing the straight-up race winner? There are so many ways to bet on the 2022 Kentucky Derby that it will make your head spin!
Traditional Bets
Win: Betting on the horse that will come in at first place. This is the most straightforward type of bet.
Place: Betting on the horse that will finish the race in either first or second place.
Show: Betting on the horse that will end up in the top three places in the race. You can win your wager so long as your selection finishes the race in any of the top three places.
Across the Board (Win, Place & Show): If your horse comes in third place, you win just the show bet. If your horse comes in second place, you will win both the place and show bets. If your horse finishes first, you will win on all three bets!
Exotic Bets
Exacta Wager: Betting on the correct winner of the first and second place slots, in the correct order.
Exacta Box: Betting on the top two finishers, but it does not have to be in order. The two horses picked must finish in the top two spots.
Trifecta Wager: Betting on the correct winner of the first, second, and third place slots.
Trifecta Box: Betting on the top three finishing horse, but they do not have to finish in any correct order.
Superfecta: Betting on the correct winner of the first, second, third, and fourth place slots.
Superfecta Box: Betting on the top four finishing horse, but they do not have to finish in any correct order.
Daily Double: Two "win" wagers on two back-to-back races. They are typically featured on the first two races and the final two races of a particular day.
Other Bet Types
Pick 3: Picking the winners of three consecutive races.
Pick 4: Picking the winners in four consecutive races.
Pick 5: Picking the winners in five consecutive races.
Pick 6: Picking the winner in six consecutive races.
Must-Know Horse Betting Terms
There is an abundance of Kentucky Derby jargon and terminology that one needs to be keep track of when navigating horse race betting. Here are some of the major must-know terms that can give you a better understanding of the sport.
Blinders (Blinkers): these are the cup-shaped objects that are worn around a horse's eyes to limit their vision and keep them focused on what is ahead of them.
Colt: a young male horse whose age is anywhere from two to four years old.
Furlong: one-eighth of a mile.
Filly: a female horse usually less than four-year-old
Gelding: a castrated male horse.
Grade: the category in which horses are placed based on their racing performance.
Handicap: weights placed on faster horses when they run against slower horses.
Harness Racing: known as trotting, this is when a horse will race pulling a two-wheeled vehicle or cart.
OTB: Off track betting.
Post Position: the numbered stall of the starting gate where horses are positioned for the race.
Pari-Mutuel: betting where those who are backing the first three positions end up dividing the losers' stakes.
Purse: the total amount of money dedicated to being paid out to the top finishers of a particular race.
Triple Crown: a prize given to single horse for winning in three key races, The Kentucky Derby, the Preakness Stakes, and the Belmont Stakes.
More Must Know Terms: Horse Breeds
Thoroughbred: these are horses that a bred specifically for racing. They are naturals out on the track, possessing stamina and great speed.
Standardbred: these are the horses that excel in harness racing. They are most competitive racing at a trot or pace speed with some sort of cart in tow.
Arabian: these horses were the original pioneers that defined the true qualities of excellent racing horses.
Quarter: these horses are the talented short distance sprinters. They are bred for the specific purpose of covering short distances in the fastest time possible.
Kentucky Derby Betting Sites FAQ
The 2022 Kentucky Derby will be held on May 7 at Churchill Downs in Louisville, Kentucky.
Absolutely. You can always place wagers for real money on the Kentucky Derby using one of our five recommended online racebooks! There are many other sites that will do the trick, though we feel that our suggestions can offer you the most benefits and value.
There is money to be made on this renowned, annual event. Using online racebooks allows players to take advantage of great bonus offers and additional promotions like the horse rebate to create a strong bankroll. There are also a ton of great betting lines available.
Bettors can do the traditional Win, Place, or Show betting or take things up a notch with exotic bets which include Exacta, Trifecta, and the like. There are fun, varied propositional bets that are offered by many online racebooks to keep things interesting as well.
There are hundreds of online sportsbooks with Kentucky Derby odds, but we recommend you use the ones listed at the top of this page to make sure you're always getting the best possible odds for the race from the safest online racebooks.
Depending on where you live there are indeed apps for betting on the Kentucky Derby. At a minimum all Kentucky Derby betting sites will have a mobile-friendly interface you can access on the go.
As Long as you're placing your wagers with a reputable Kentucky Derby online sportsbook then you should have no issues with safety.
It is likely that any Kentucky Derby betting site worth your business will give access to all of the Triple Crown races. Certainly, the apps that are recommended on this page will give you that convenience.
You can place the traditional Win, Place, or Show bets where payouts are contingent of correctly predicting the top three finishers. There are the exotic bets like Exacta, Trifecta, and Superfecta. Super 6 bets are available for those seeking a huge payout by predicting six consecutive winners. In addition, there are also a bunch of fun prop bets to be found at our favorite online racebooks.
This all depends on which bonus you are using. The rollover requirements are not the same for each. Check all information the terms and conditions section to determine how many times the money must be player through before it can be withdrawn.