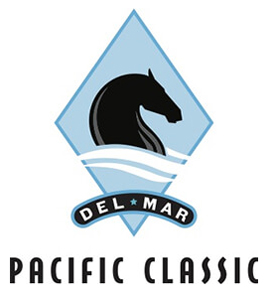 Pacific Classic betting sites deliver an online wagering experience that allows those interested in the sport of horse racing to make their bets without having to go to the races. The sites that distinguish themselves in the competitive online betting world can provide bettors with a level of trust and peace of mind that can really make a difference. Bettors need to know how to find the top Pacific Classic betting sites from among the many that will try to gain their business.
We're here to get you started. Below is our list of the online betting sites that we recommend if you're planning on betting on the Pacific Classic online.
Perhaps no sport in the world has created a kinship with the world of gambling like horse racing has done over hundreds of years of existence. Only recently have the majority of team and individual sports accepted legal wagering on their events. But horse racing has always included betting as a major draw for the sport, from everyday races to major stakes events.
The Pacific Classic definitely falls into the latter category. With a seven-figure purse and an idyllic setting at Del Mar Racetrack in California, the race attracts some of the best horses from all over the United States. Many of the horses who win the Pacific Classic contend for yearend honors.
Betting on the Pacific Classic stands out for both variety and depth of the field. Three-year-olds who are still in the early stages of their career join up with veteran horses who have been through the racing wars and back again. The competitive nature of the race makes it perfect for bettors who are scoping out value.
The top Pacific Classic online racebooks allow you to bet on this race online. That kind of convenience means you can get your wager in no matter where you are at any time. You just have to sign up for an account at one of the sites available to you, fund it, and you're ready to go.
Yet you might be surprised at how many online Pacific Classic racebooks you can find on the internet. Most of these sites will go out of their way to promise you the world with bonuses and bets. You might find that you're tempted to sign up quickly based on these promises.
But what seasoned bettors know is that many of the horse racing betting sites that make these promises have no way of keeping them. Some might have the intention of doing so but just don't have the technical or financial capability. Still, others could be attempting to scam you instead of legitimately taking your wagers, and there isn't a lot you can do when that happens.
Luckily, the top real money Pacific Classic online betting sites we've recommended stand above the rest in terms of reliability. In fact, these sites can do so much that you might find yourself hoping to build a long-term relationship with them that covers all of your gambling needs. But first, you need to choose the best horse racing betting websites from among the many that you encounter during your search.
That's why we've decided to give you a little help by providing our recommendations for what sites we feel stand out as the best online Pacific Classic racebooks on the internet. We'll also describe the qualities these sites possess that make them so beneficial to bettors. Finally, we'll talk about betting on horse racing in general while looking at the Pacific Classic as one of the top races in the entire sport.
How We Choose the Best Pacific Classic Betting Sites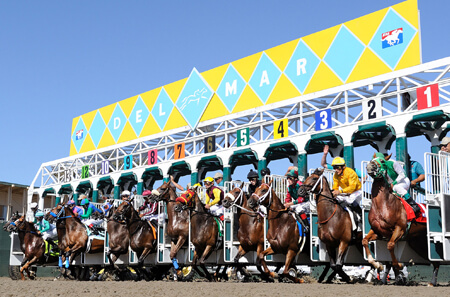 Choosing the best sports betting sites with Pacific Classic odds for you takes some time. When you do a search for the first time, you could find yourself overwhelmed at all of the possibilities. The avalanche of choices might seem like a positive at first, at least until you realize you don't know how to differentiate one from another.
With our list of the top Pacific Classic betting sites on the internet, you might be wondering how you should use it. Well, your first instinct might be to pick one name off the list, sign up for an account with it, and get started.
You still might be selling yourself short. Each of these Pacific Classic online racebooks, while generally solid, still possess strengths and weaknesses relative to each other. Without knowing these strengths and weaknesses, you could find yourself signing up for a site that doesn't quite suit you.
How can you avoid that? Well, to understand which sites fit you the best, you first need to understand how online gambling works.
If you've never done it before, it's a relatively simple process. But it's a good idea to understand what it entails for the site itself to ensure a great horse racing betting experience for you.
On that note, the best Pacific Classic betting sites all claim to possess certain qualities in abundance. These qualities relate to the online betting process and everything that requires from the moment you sign up with the site, through all the bets you're planning to make, all the way to the moment you collect your winnings. We have narrowed those qualities down to these six categories:
Variety of funding options
Easy process of deposits and withdrawals
Friendly and responsible customer service
Fully-functioning website and betting app
Multiple betting choices
Lucrative bonus system
When you first start to bet real money on horses online, you might think it's just a matter of putting money in an account, making your bets by pushing a few buttons, then collecting your winnings. If you believe that, you might not understand why the site you choose makes a difference. This kind of thinking can lead to disaster down the road.
You always have to keep in mind that online gambling sites aren't surrounded by a lot of regulation. When you have an issue where you think you've either lost money unfairly on a bet or had it flat-out stolen from you, there isn't a lot you can do about it. That's why the wisest bettors know which sites to steer clear of and which they can trust.
Even if you don't suffer criminal behavior at an online sportsbook, you can still find yourself at a site that doesn't do a good job. This could be because it doesn't offer enough in the way of wagers or in terms of bonuses.
Or maybe you can't make or accept payments the way you want to. Perhaps the site lacks the technical ability to get the job done.
Any one of these possibilities can diminish or downright ruin your online gambling experience. That's why we highly suggest you start your search with the best Pacific Classic racebooks online we recommended above. Then, you can start narrowing it down based on what you need out of your experience with online wagering.
That's something only you can decide, and it's something that will likely become clearer to you the more you get into horse racing betting online. You have to decide which of those qualities above are most important to you and which rank a little lower on your list of priorities. Once you've decided that, you can really pick and choose among the top Pacific Classic betting sites we've listed.
Does that mean that you should completely disregard sites that we haven't listed as possibilities? Not necessarily, but you should make sure to tread carefully.
What you can do is take a look at the qualities that we listed above as essential to top Pacific Classic online racebooks. Then, you can see if any of the sites that you find on your own can honestly claim to possess all of them.
To do that, you need to understand every part of the betting process and how you'll be interacting with the online sportsbooks with Pacific Classic odds you choose. We'll help you out with that right now by taking you step by step through those qualities that we mentioned to show you how they'll all come into play once you start your wagering. After that, you should be ready to check out the potential sites on your own and see which ones are perfect for what you're looking to do.
Funding Options at Pacific Classic Betting Sites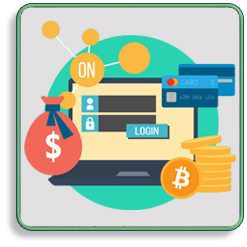 When you sign up at Pacific Classic betting sites, you will have to fund your account with money that you'll use for wagers. Usually, it's a good idea to put in more than you'll need for the initial bets you want to make, since it will save you the trouble of continually depositing money. And you can figure out a betting budget that you'll want to stick to so you don't get in too far over your head.
You might not realize that simply coming up with a method of funding for sites can be tricky. This is especially true if you sign on with a lesser site. Any time you find your options limited, you could end up struggling to come up with sound ways to pay for your bets.
Although the environment surrounding online wagering has loosened up considerably in recent years, you could still have issues paying with certain credit cards. That could lead you to use a card that is accepted at a site but might not be cost-effective for you due to high fees. If that's the case, you'll be glad for the Pacific Classic betting sites that include alternative funding methods.
Cryptocurrency has gained popularity as one of the most effective and efficient funding methods for online wagering. You can use the digital coins while keeping your identity secret, plus, you can settle your deposits and withdrawals much faster.
The best Pacific Classic betting sites can give you this option, as well as many others besides credit cards to show off their versatility.
Deposits and Withdrawals
The first factor you should consider when determining whether the system of deposits and withdrawals at Pacific Classic online betting sites work for you is how complicated it is. If you find yourself at a loss about depositing money into your account or withdrawing it, you should probably move on. Some sites make the process unnecessarily complicated, making you jump through endless hoops to make it work.
Most reliable sports betting sites with Pacific Classic odds will ask for some sort of authentication the first time you go through the process. Once you have a site that seems easy to use in that respect, you should look at whether or not the guidelines for withdrawals and deposits seem fair to you.
You should be able to find the terms for withdrawals and deposits on the site. That means you can find out if there are any restrictions about the amount, timing, or anything else related to this process. If not, you should be able to ask one of the site's representatives to spell it out for you.
If you go into the situation in the dark about the comings and goings of your money, you could end up being disappointed down the line. At the top real money online Pacific Classic racebooks, you should expect transparency, reliability, and fairness in terms of withdrawals and deposits. With those three qualities in place, the process should go down pretty smooth for you.
Pacific Classic Online Racebooks Customer Service
We've already mentioned that the best sports gambling websites will be clear to you about the withdrawals and deposits process. That is just one area where having direct contact with one of the site's salespeople or representatives can come in handy. You'll need to be able to talk to these people at a moment's notice should you have any questions or should a problem of some sort arise.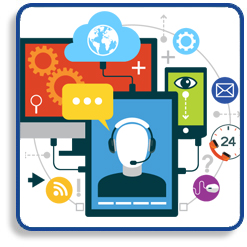 When you sign up at one of the top Pacific Classic betting sites, you probably won't have to reach out to them. They'll likely get in contact with you right off the bat to establish a relationship. At first, they might just talk to you about the offers and promotions they have, along with answering any questions you might have.
Once you have contact with the representative, it should make everything else easy for you. This person should give you multiple ways of contacting them, so you can talk to them in a hurry if you need to do so. They should also respond to your queries quickly and look to solve any problems you might have in a timely manner.
As stated above, part of the role of customer service at Pacific Classic online racebooks will be to interest you in some of their offerings. When they do this, they shouldn't be too pushy and should understand if you aren't interested. Otherwise, you could feel uncomfortable, which might ruin your whole experience.
Mobile Betting and Overall Site Functioning
The top Pacific Classic racebooks online, including all of those we've listed above, tend to be ones that have been in existence for a while. These sites have been around long enough to worked out all the technical issues. The best horse racing betting websites will stand free of kinks or glitches that might interrupt the betting process.
The sites themselves should also be uncluttered and easy to use. When you bet on a specific horse race or event, you should be able to find the page you need with all the odds and pertinent information. It should be easy to navigate from page to page without any problems like slow loading times or broken links.
When you're betting on horse racing, time is always of the essence. There are times you might decide at the very last minute before post time on a race that you want to place your wager.
For that reason, you need to be able to find a site that makes the process of laying down a bet as simple and intuitive as possible.
Along those lines, you'll want to choose real money Pacific Classic betting sites with some kind of mobile wagering component. Betting apps will allow you to make wagers in any place at any time as long as you have some sort of laptop, phone, tablet, or other connected devices on your person.
It's a fast-paced world. The ability to bet on horses on the go becomes absolutely crucial if you expect convenience and ease.
Betting Variety
There are many different ways you can gauge variety at the best Pacific Classic betting sites. On the one hand, it might represent the various opportunities that you have in a single sport such as horse racing. Or it could mean that you can find bets from all over the gambling world located on a single site.
Horse racing goes far beyond the major stakes races such as the Pacific Classic. Although, having access to them should be your first step. You might also want to get in on the events on the daily schedule that might be relatively obscure but still present excellent chances at making decent profits. If you'd like to spread out into other areas of the horse racing world, such as harness racing or jump racing, some sites can give that to you better than others.
Horse racing, of course, is just one of the many sports you can wager on if you've signed up with online Pacific Classic racebooks. Many jurisdictions have lessened their restrictions on betting on team and individual events. If you do a little searching, you can probably find a racebook that lets you bet on all of the sports you're interested in.
There are many top Pacific Classic betting sites which allow you the ability to play casino games for real money. This is kind of the icing on the cake for a bettor. After all, it means you have access to everything you do in your local casino without having to be there in person.
Lucrative Bonuses
You have to keep betting bonuses in perspective when you set about finding the best Pacific Classic betting sites for you. Many people get excited at seeing bonus offers when they first set about the process of finding these sites. In fact, some people will be thrilled at receiving anything for free, to the point that they might jump at the first offer they get.
There are several problems with that approach. For one, you have to realize that just about any betting site worth anything will offer you bonuses.
You'll usually get perks for signing up and for meeting certain betting thresholds. In the competitive world of online gambling, any site that doesn't offer their customers something in return will soon go under.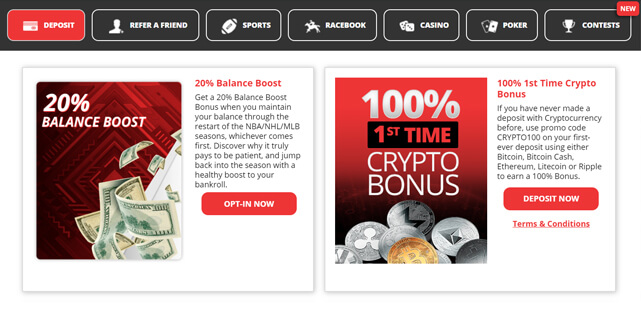 In addition, it's important that you realize you will never get something for free at online sportsbooks with Pacific Classic odds. While it's true that sites will match your bets or give you wagers that are essentially free, you still have to bet a certain amount to realize any winnings from these offers. These restrictions are known as rollovers and they ensure that the bettor simply can't pocket the bonuses and be on their merry way.
It's fine to consider betting bonuses as a way of choosing Pacific Classic online racebooks as long as they have everything else in place. Many sites use lucrative bonuses as a way of covering up deficiencies they might have in their operations.
You shouldn't be deceived by the flash of bonuses. But they should certainly be part of your decision-making process along with everything else we've talked about above.
Betting on Horse Racing
Choosing Pacific Classic betting sites requires you to take the time to do the research so that you end up in the right place. That's actually good practice for the kind of effort it takes to be a successful horse racing bettor.
Some people might get lucky with picking favorite names or numbers once in a while. Still, over the long haul, it's a good idea to have an understanding of how horse racing betting works before getting involved.
When you settle in to make a wager at the top Pacific Classic betting sites, there are three things you need to decide upon every single time. They are:
The amount you are going to bet
The horse or horses you are betting on
The type of bet you want to make
Let's take a look at all three of these facets of betting on horse racing and see how it all comes together.
Betting Amount
If you're going to be betting on just a single race at real money online Pacific Classic racebooks before closing up shop, your betting amount likely won't be of too much concern to you. You just have to decide how confident you are in the horse or horses you like.
In addition, you'll think about how much you want to win. Remember that the more you bet, the more you can win.
But if you plan to bet on a regular basis, you should consider coming up with a betting budget. This is something from which you shouldn't deviate. It should reflect your financial situation and the extent to which you want to be involved.
You should never devote more to betting on horse racing, or betting on anything for that matter, than you can afford to lose. By the same token, the best gamblers understand that they should look at their online gambling endeavors as an investment opportunity. That means taking the time to decide how much they should put into it in order to get the returns they want.
Choosing Your Horses
Luck plays a major role with any type of bet, especially on a short-term basis. Over the long haul, the people who do the best when picking horses are those who develop some sort of reliable system.
There is no one correct way to do this. Usually, it's just a process of trial and error before you figure out exactly what works for you.
Some people find that it's more a matter of playing the odds rather than the horses. For them, it's a mathematical process they use to maximize their winnings while minimizing risk. This can work for you if you will take the time to do the math.
Other people are much more interested in looking at a race and finding the horse or horses that stand above the rest. This process can involve many elements, such as:
Looking at the past performances for each horse
Checking on their pedigrees, jockeys, and trainers
Considering elements specific to that race such as post position and track conditions
Generally taking into account every piece of information they can
It's an involved process, but one that can really produce positive results.
Types of Bets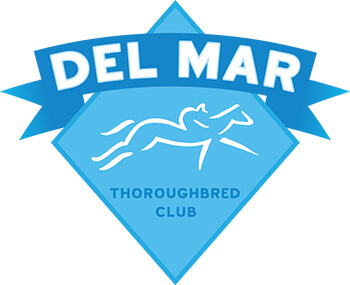 If you are somewhat new to the sport of horse racing and the process of real money betting on it, you might get confused by all the different bets available to you. To simplify it, simply decide if you want to bet on a single horse or multiple horses at online Pacific Classic racebooks.
This will allow you to understand the risks and rewards of these two general types of bets you can place at Pacific Classic online betting sites. It will also allow you to look at all of the specific types of bets that can be found in those broad categories.
Betting on a single horse, also known as a straight bet, generally gives you the best chance to turn a profit, however small. That's because all you'll need to do to win is have a single horse in the race perform as you expect it to. If that horse is a long shot, or if you put a significant amount at stake, you could conceivably win a lot of money on a straight bet.
The basic straight bets you'll encounter at Pacific Classic online racebooks are:
Win: Your horse must come in first in the official order of finish.
Place: Your horse must come in first or second in the official order of finish.
Show: Your horse must come in first, second, or third in the official order of finish.
If, on the other hand, you want to choose multiple horses for a single race or over several races as part of your bet, you will be making what's usually known as an exotic bet. For you to win an exotic bet, every horse involved has to perform to your expectations.
That scenario is often difficult considering all of the potential outcomes. But an exotic bet can often pay off significantly even if you've only made a small wager.
Top exotic bets at Pacific Classic betting sites include:
Quick Facts About the Pacific Classic
The race is held every August at Del Mar Racetrack, a scenic location in California. It is the highlight of a race meet that often attracts many of the top horses and their connections from around the world. With the beautiful ocean scenery, it makes for one of the most picturesque top horse races in the world and attracts an outstanding field each year.
The Pacific Classic takes place at a distance of 1 ¼ miles on the dirt surface. This can prove to be an imposing distance, especially for horses that might not be used to it. That's why, when looking to pick a winner, you should always consider which horses will be able to endure it.
The race is open to three-year-olds and upward, with the three-year-olds benefiting from having to carry less weight than the older horses. That little handicap element helps to even the playing field. And it makes the betting on the Pacific Classics online a very intriguing betting race, as you get to choose between talented youngsters and veteran stalwarts.
Conclusion on Pacific Classic Online Racebooks
Very few horse races in North America, or even the world, create the kind of excitement that the Pacific Classic does every year. And that goes for it's double for those who want to bet on the Pacific Classic online, whether you're horse racing betting for the first time or a long-time bettor. With all of the coverage of the race, it's likely that even casual fans can get a good grasp of who the top contenders are.
But betting on this race without first determining the best Pacific Classic betting sites can cause a lot of problems. Those problems might not show up at first, but they certainly could arise as you try to build a long-term association with the betting site. Make sure you take the time to pick the winners, both out of the horses in the Pacific Classic field and among the horse racing betting sites on the internet!.