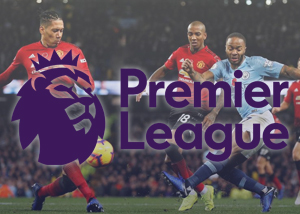 England is the cradle of soccer, no doubt about that! Their rich soccer history goes well beyond every other nation out there. Soccer for England is like hockey for Canada. Young and old, male and female, rich and poor, everyone in England has soccer flowing through their veins. If not every day, then surely during their historical club derbies and English national team's World/Euro Cup campaigns. It's coming home… anyone? Not only are Englishmen electric soccer fans, but they're also avid soccer betting enthusiasts too. That said, it's no wonder their top tier domestic competition, the Premier League, attracts a huge amount of attention, both domestic and international. Driven by that, Premier League betting sites have upped their level of competitiveness and are looking stronger than ever.
Their numbers have quadrupled over the course of the last decade or so. It seems as though Premier League betting sites are a new craze. A new trend in online soccer betting that doesn't seem to be slowing down.
In fact, with the arrival of top-notch managers such as Jurgen Klopp and Pep Guardiola, Premier League betting interest has risen to even greater heights. But unfortunately, in all this commotion, aspiring Premier League betting enthusiasts can have a tough task getting into the hobby. They can easily get confused by the number of available places to bet on Premier League matches. It's a tricky ordeal, to be honest.
Luckily, if you find yourself struggling to find the right Premier League betting website, here's a short paragraph dedicated to exactly that. No worries, there's also a list of the best Premier League sites featured right down below!
Where to bet on EPL | Best English Premier League Betting Sites
Obviously, if you're keen on placing Premier League bets, a trustworthy betting website is of crucial importance. Not just for the safety of your personal information but for your overall soccer betting experience too. As explained above, there are numerous Premier League bookies out there, many of which aren't really worth your while.
If you want only the best the online soccer betting industry has to offer, here's a list of the bookies you should take into consideration:
Makes Great Premier League Betting Sites?
Now that you've seen the most prominent Premier League betting sites out there, here are their key virtues making them the ideal picks for online Premier League betting:
Best Premier League Betting Site Bonuses
Ahh, bonuses… They are probably the best thing in the world of online soccer betting. Bonuses can be a great way of pumping up your bankroll and enjoying a larger number of betting slips. Of course, they can lead to serious winnings too. If used correctly, that is.
There are various types of bonuses featured by soccer betting sites. They sport different rollover amounts, different bonus percentages and a whole heap of additional factors that contribute to the overall effectiveness of the bonus system. Some of them are specific to a certain sport – basketball, football, soccer and, heck, even esports have their own bonuses.
However, these awesome buggers aren't available at every online betting website. How come? Well, there are two reasons we can think of – they're either not profitable for the bookies or they're just too cumbersome to make. If we're being honest here, the real reason is probably the combination of both.
Still, if you'd like to test your luck with a proper set of betting bonuses, check out the list above. It features several Premier League betting sites which are known for featuring generous soccer-exclusive bonuses.
Fast Payout Premier League Betting Sites
Once your Premier League betting career kicks off and you start winning your slips, you'll be looking for the fastest way to get your money back to your bank account. However, this might turn out to be a waiting game, especially with some lower tier bookies that don't have clients' satisfaction as their top priority.
Yep, it's true, some bookies will keep you waiting for more than a week. Some of them do it on purpose, others have just plain awful payment processing systems. If it's a big win you're looking to payout, a longer waiting period is to be expected. You'll also have to provide lots of documents as proofs of identity since, you know, security is a top priority when it comes to online sports betting.
But, sooner or later, you'll get your money. You'll finally be able to spoil yourself. That said, if you want your money to arrive sooner rather than later, don't stray too far off from the above-featured bookie list!
Banking Options
If you want to bet online on Premier League matches, you will need a proper method for online payments. Most commonly, these are your typical credit/debit cards and e-vouchers, but can also stretch out to various electronic wallets, payment getaways, and even cryptocurrencies.
If you're not that well-versed in terms of online payment methods, I suggest you do some research on banking options before registering for an account at a given bookie. That way you can know in advance whether or not that particular bookie features your desired payment method. If it doesn't and you've already registered for an account, you'll have to go through that (somewhat time-consuming) process all over again, this time with a different bookie…
To save yourself the hassle, simply go with one of the bookies displayed above. Their banking options are plentiful and their transaction fees are low. The perfect combination, if we may add.
Customer Support
Obviously, customer support is an important aspect of every Premier League betting website that cares for its reputation. Having a bad customer support team is a great way to diminish your reputation and end up losing clients on a daily basis.
Nowadays, all top tier betting sites are aware of this situation, which wasn't the case a couple of years back. They've all began incorporating highly trained customer support staff that can actually solve potential issues instead of just transferring you from one department to another. While problems with accounts and websites, in general, are becoming rarer and rarer with each passing year, it's still good to know the best soccer betting websites are finally paying enough attention to their customers' satisfaction.
System Compatibility
Yes, we know this isn't 2010 anymore, but the word system compatibility still has somewhat of a significance in terms of sports betting. You see, not all online soccer betting sites feature dedicated apps for Android and iOS. In fact, not all of them offer fluent smartphone and tablet browser support either. Of course, we are talking about a minority here, but it's still worth mentioning.
Luckily, those websites portrayed above pass the system compatibility tests with straight A's. No matter which device you're using to access them, you can rest assured the websites and all of their features will work as they should.
Other Betting Options
Last but not least, let's not forget about a whole heap of additional betting options featured on the best Premier League betting sites out there. We're talking goals over/under, the quantity of yellow cards, corners, half time/full time and many more. All these Premier League specials are bound to spice up your watching and betting experiences, mark our words! However, it has to be said that they are not available with all betting provides. Only the best of the best, the crème de la crème, have the capacity and resources to offer that many betting options.
Placing Premier League Bets | Things to Keep in Mind
There are several things to keep in mind when placing Premier League bets that can genuinely increase your chances of winning tickets. Here are the three most important ones:
Be in The Know
If you want to earn some money with your new hobby, you might as well prepare yourself. Gut feeling can only get you so far. Instead of betting on the clear favorites and trusting your "gut", you should do extensive pre-betting research and back your choices with facts and stats!
Explore the past head to head matches, injury lists, suspensions, possible tactical changes and lineup predictions. Don't forget to check out the referees that will officiate the match, especially if you're thinking of betting on the number of yellow cards.
Keeping track of all these variables can be time-consuming, to say the least. Luckily, Premier League (and all other top European Leagues) have websites dedicated for exactly those kinds of things. That said, if you're up for making some money while betting on Premier League matches, roll up your sleeves and start digging through those darn stats!
Avoid Betting on Your Favorite Team
This one is pretty self-explanatory but is often overlooked, even by the best and most successful bettors. Don't get us wrong, we're not saying you should avoid betting on your favorite team's matches altogether. Nope! That would be a really silly (and boring) way to approach Premier League bets.
But why is betting on your favorite team bad, to begin with? Well, psychology states that you should not bet on the teams you are emotionally invested in. Emotional interference in your betting is a huge no-no, and a quick way to squander your budget. Needless to say, there's definitely more to it than pure emotional investment, but for the sake of keeping this section concise, let's just leave it at that. So, how should you approach betting on your favorite team's matches? Well…
What you should do is always take extra effort in researching these matches to eliminate statistical errors and increase your chances of getting the bet right. Since it's your favorite team we're talking about here, you'll most likely end up watching that match even if there's a whole heap of others being played at the same time. This is often the case with Premier League weekends but can serve as an example of other soccer competitions too. That extra level of research we mentioned above might just eliminate the so-called fanboy bias and help you make the right decision… even if it means betting against your favorite team.
Manage Your Budget
Last but not least, if you want to be somewhat successful in terms of online Premier League betting, you must learn how to manage your budget. In other words, you must learn how to recognize the value in certain markets while at the same time keeping track of your betting budget and minimizing potential risks.
There are many investment strategies that can be applied to soccer betting, most of which are actually "stolen" from the worlds' biggest finance experts. However, a simple Google search will most likely do more harm than good, especially to beginners. How come? Well, there's a whole sea of clumsy betting strategies and bankroll management tips, some of which are outright ridiculous.
If you're already keen on learning how to properly place Premier League bets, do yourself some justice and take a closer look at our Sports Betting Strategy Guide. It doesn't just explain the basics of bankroll management but it also touches a number of additional topics that ought to be helpful in your sports betting career.
Premier League Betting FAQ
Is Soccer Betting Difficult for Beginners?
While not exactly difficult, soccer betting can easily become tricky for unknowledgeable folk. That said, you first need to understand the basics of the game, the biggest competitions (for example, Premier League), and the current track record of the top tier teams. Getting a hang of the transfer movements, tactical know-how, home ground advantage, and injury list; all these factors come in second! Of course, people who have never placed an online soccer bet in their life will obviously have much more work at their hands. If you're among them, perhaps checking out our Soccer Betting Guide will be a good idea. It contains all the basic info you might need for placing your first soccer bet!
What to Look for In Premier League Betting Websites?
If you consider yourself decently knowledgeable about the game itself as well as at least one top tier competition (let's go with the Premier League as the perfect example), then the next step is to find a proper place to bet on. As far as Premier League betting sites concerned, there are several factors you need to take into consideration before placing a ring on one.
Great Bonuses
Fast Payouts
Banking Options

Customer Support
System Compatibility
Other Betting Options
What Are the Best Premier League Betting Sites?
As far as the best Premier League betting sites are concerned, there's a whole heap of them out there. However, not all of them will bring you joy. Not all of them will bring you the kind of Premier League betting you deserve. Some of them don't feature a lot of bet variety, some aren't that generous with odds and some are outright scams. We're not trying to scare you here, but the truth is, there are lots of sketchy betting websites out there.
That's why we warmly suggest you stay on the safe side and pick one from the table above.
Where Can I Find Good Soccer Betting Tips?
Lastly, betting tips can be a double-edged sword. If you're looking for them at the wrong places, you could easily end up squandering your hard-earned money. You see, many websites feature betting tips for the sole reason of having betting tips to rank better on Google. They don't care about their visitors, don't care about their reputation and don't care whether or not their tips result in a series of missed tickets.
If you want the real deal, head on over to our Betting Picks section where you can find a whole heap of well-research2ed predictions on a wide variety of sports and competitions. Premier League included, of course!
Best Premier League Betting Sites | Summary
Even though the industry is oversaturated with Premier League betting sites of questionable quality, if you know where to look, your soccer betting experience won't suffer. That said, stick to the old-school, well-known, and trustworthy websites with positive reviews and sophisticated customer service. With them, you'll get a chance to bet on your favorite Premier League teams without worrying about not getting your money's worth.