With its roots traced all the way back to 1823 at the Rugby School of Warwickshire, England, rugby has continued to passionately inspire players, fans, and sports bettors for almost two centuries. The hard-hitting, fast-paced action provides for exciting pre-game, in-game, and futures bets. If you're on the hunt for a place to bet on rugby online and are ready to prepare for the scrum, you've come to the right place. The table below is a complete list of the best rugby betting sites available.
Four Reasons These Are the Best Rugby Betting Sites
At The Sports Geek, we take our reviews and recommendations seriously. While Google may be helpful for a lot of things, it's not always the best when it comes to helping pick out the top rugby betting sites. Determining which online rugby sportsbooks make the list involves a deep dive under the hood to look for things like trust, reliability, betting options, banking integrations, and more. It would be a great world if the top real money rugby online betting sites were the ones with the best graphics and at the top of a search engine search. But it's not the case.
If all of this is true (which it is), where does that leave you in finding where to bet on rugby online? That's where we come in. Our team of online rugby betting experts spends countless hours actively searching the industry for the best options. Here's a sneak peek at a few of the factors we deem the most important during our procurement and review process of rugby sportsbooks online.
Wager Options on Rugby Union and Rugby League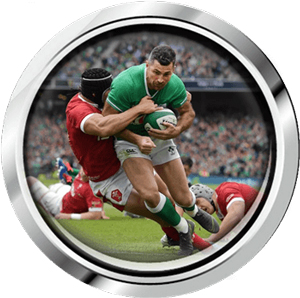 While rugby union and rugby league may appear to be the same to the untrained eye, serious rugby fans are well aware of the differences that stretch much further than just a different number of players on the field. The best rugby betting sites offer the ability to bet on both versions of the game. Whether you have a variation you specialize in or are an expert at betting on rugby across the board, these rugby online sportsbooks have you covered.
Fast Real Money Payouts
Rugby action is fast. If the speed at which you get paid out on your winning bets isn't equally as fast, we have a problem. In order to earn the title of one of the top rugby betting sites, cashouts need to come quickly.
The maximum we're okay with waiting is about five to seven business days. Ideally, the cashout speed is much faster than that, but this is the bare minimum to be one of the top betting sites with the best rugby odds.
Dependable and Trustworthy Service Provider
Dependability and trustworthiness are the two areas we take the most seriously. A rugby sportsbook online is worthless if you can't depend on it to live up to its promises or if you can't trust in the safety and security of your money and personal information.
Determining where real money rugby online sportsbooks fall on these topics requires an in-depth look at the company's history, management team, reputation, security protocols, and customer complaints. Any hint of anything not on the up and up, and you won't see that rugby betting site anywhere near our listings.
Tips for Picking out the Best Rugby Betting Sites for You
Choose Multiple Rugby Betting Sites
If you ask a sports bettor the single tip that makes (and saves) them the most money, almost all of them will tell you that it's line shopping. Line shopping is the process of checking multiple sportsbooks for the odds on the same bet, and placing your bet where you're getting the most favorable odds. Line shopping becomes easier for rugby bettors if they join more than one sportsbook for real money rugby betting online.
Ensure They Have the Rugby Betting Odds You Want
The list of different rugby organizations and leagues you can bet on is extensive. While most top rugby betting sites offer action on all major leagues, you will see different levels of coverage on smaller leagues.
If you're looking to bet on the big leagues, you can disregard this. If you have a specialty niche you like to bet on, you'll want to ensure you're getting betting coverage at the online sportsbook you choose to join.
Know What You're Looking For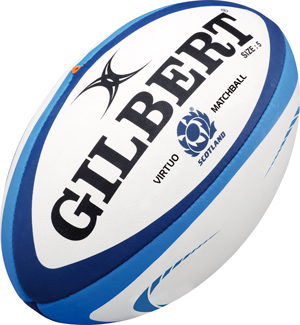 All of the rugby sportsbooks we recommend offer a safe, trusted, and efficient betting experience. However, each offers a slightly different experience with different pros and cons. Before you can pick out the right online rugby betting sites for you, it's imperative you know what you're looking for.
Some of the areas of differentiation include things like the look and feel, banking options, bonuses offered, customer service, and the other sports betting options available. Create a list of what you want and what you need and use that as your road map for your selection of online bookies with rugby odds.
Test Drive the Rugby Betting Interface
You can play around with real money rugby online sportsbooks and even fill out wager slips without creating an account. You, obviously, won't be able to place the bet without creating an account, but you can see just how everything works.
This is the single best way to pick out which online rugby betting site is the right fit for you. Do make sure you test the interface from all mediums you'll be using to bet from (mobile apps, tablet, or desktop).
Get Additional Help
If you're still in need of a little help with finding the right rugby online sportsbooks, that's okay. Check out our guide to picking out the right sportsbook that will walk you through the entire process from A to Z right now.
Rugby Betting Sites FAQ
Yes! Online sports betting is all about convenience, and the best online rugby betting sites in the industry pride themselves on offering as much rugby coverage as they possibly can. Not only can you place bets on rugby matches happening around where you are, but you can also bet on games occurring just about anywhere else on earth!
Be it the Rugby World Cup, the Rugby League World Cup, World Rugby U-20 Championships, Rugby Australia, or the USA Rugby League, and you should have no issue finding the leagues on which you want to bet online at rugby online sportsbooks.
You can absolutely bet real money on rugby online, just as you could in an in-person sportsbook in Las Vegas. You can deposit cash into your online betting account using a variety of banking options, and be sure to take advantage of your site's generous bonus offer so that you have even more money on hand with which to bet.
Once you've funded your account, you can enter the amount of money you want to wager on a given match, and you're ready to roll.
It's good to have options, especially when you're betting on rugby online. If you didn't get your bets placed in time before a match begins, that doesn't mean you've missed your window of opportunity. The best betting sites for rugby are good about continuing to offer live odds on matches all over the world, and nothing is stopping you from placing a live bet after a game has begun.
Definitely! Online bookies with rugby odds will post their odds for all sorts of matches well ahead of time, so you have more than enough time to do any necessary research before placing your rugby bets. Some sites with the best rugby odds will offer them on a given match day ahead of time. You can bet on a match happening today, even if it has already started.
Unfortunately, not all of the rugby sportsbooks online have your best interests in mind. That's why it's hugely important that you only bet on rugby online at sites that have strong track records and good reputations when it comes to customer security. You're putting your money at risk, and the last thing you want to do is put it into the wrong hands.
We would only recommend a rugby betting site if it checks all the necessary boxes when it comes to keeping your personal information secure. It is definitely safe to bet on rugby online if you take the right precautions.
Get Started Betting on Rugby Online Now!
Ready to start real money rugby betting online right now? The books are ready and waiting to take your action. To get started, head back up to the top of the page and select one of the best betting sites for rugby we've recommended.
Create your free account, make a real money deposit, and start making bets! You're no more than about five minutes away from getting into the action.