The oldest tennis tournament in the world, Wimbledon, is not only a player and fan favorite, but it is also a favorite of amateur and professional tennis sports bettors. Typically, more popular events tend to draw in amateur bettors who have a strong tendency to sway the betting lines in a favorable manner, leaving some awesome opportunities to make a lot of money. If you're looking to cash in on these money-making opportunities, you'll want to check out the top real money Wimbledon betting sites we have for you below.
Want some more information on these top Wimbledon betting sites? Need a little more information about betting on tennis before you grab your racket and jump into the action? There's nothing wrong with that. The rest of this guide will break down everything you need to know about the top online Wimbledon sportsbooks and what you need to do in order to get started the right way.
What Makes These the Best Wimbledon Betting Sites
Betting Options and Flexibility
The most popular bet you can make at Wimbledon is who is going to win one of the divisions. But this is not the only bet you can make! Well, it shouldn't be the only bet you make. High-quality Wimbledon betting sites will give you more wagering options. You'll be able to bet on individual match-winners, who will go further in the tournament (matchups), predict exact scores, bet fun, and profitable props, and a whole lot more.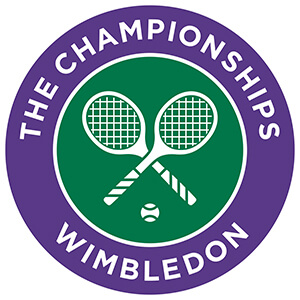 Now, you don't have to take advantage of this betting flexibility if you don't want to. But to truly maximize your action and potential for profit, you're going to want options. The Wimbledon betting sites we've recommended in this guide go above and beyond offering you the ultimate in betting flexibility. You will have literally thousands of different bets you can analyze to look for value and hopefully turn a nice profit.
You don't have to take advantage of the betting flexibility, but it's nice to know it's there if you need it.
Mobile Betting Options Available
The ability to bet from anywhere is an extremely important trait when it comes to the best Wimbledon betting sites in today's world. We all live fast-paced lives, and we can't expect to be stuck to our desktops for the entire duration of the tournament, watching lines and making bets. When we're choosing real money Wimbledon online sportsbooks to rank and recommend, we take a long look at the existence and quality of their mobile betting platform.
The top Wimbledon betting sites we've recommended here have some of the best mobile betting platforms offering the most options in an easy-to-use package. Basically, you'll be able to bet everything you can on a desktop from your smart device (sports betting apps). It can be a challenge for online sportsbooks to package everything into a smaller screen, but it's possible, and the best Wimbledon sportsbooks online listed above have done it masterfully.
If you want the ability to place wagers and watch lines move from a smart device, you're going to love our list of tennis betting sites with Wimbledon odds.
Trust, Security, and Honesty
It's hard to put into words just how important these three factors are when selecting where to bet on Wimbledon online. The good news is most of the online sports betting industry operates how we would hope a business would. But there are some tennis betting sites that care more about short term gain and take advantage of you in any way they possibly can. It's our mission to ensure you never have to deal with any shady characters.
When we're racking and stacking Wimbledon betting sites, we look at the owners, management team, security practices, encryption levels, banking procedures, banking partners, industry reputation, customer reputation, and anything else we can get our hands on to give us a clearer look into the quality of the site.
We're very good at what we do, and it's necessary that we are. This is because bad online sportsbooks and crooked Wimbledon betting sites do not have banners on their homepage letting you know they're out to take advantage of you. They hide their indiscretions to the general public. But our expert team of rankers and reviewers are not the general public. We know what to look for and how to spot these wrongdoers.
You can rest easy knowing that the top Wimbledon betting sites we've recommended here can be trusted and have been fully vetted by our expert team.
Bonuses, VIP Programs, and Freebies
If you don't like free stuff and free money, we probably can't be friends. When comparing Wimbledon online sportsbooks that we've already vetted for trustworthiness, we like to look at the bonuses and VIP programs they have to offer. Specifically, we're looking for bonuses and programs that are directed toward sports bettors, tennis bettors, or toward Wimbledon betting specifically. The more specific the promotion, the better!
The world of online sports betting is extremely competitive, and the weapon of choice to fight for your business is free money. If you're not taking advantage of the free money being thrown your way, you're a crazy person. Take advantage of the bonuses that are out there.
How do you find these bonuses?
Don't worry, we've done that for you. The top Wimbledon betting sites we've recommended have some of the best bonuses in the industry. Additionally, they have specific bonuses that are designed for players looking to bet on this year's tournament.
Live Betting
In-game betting is the ultimate level of excitement when it comes to betting on Wimbledon. While it's not as popular for tennis as it is with other sports, it's still an incredible opportunity if you're looking for fast-paced action. Additionally, live betting on events as large as Wimbledon typically offer some great opportunities to steal killer lines as long as you know what you are doing.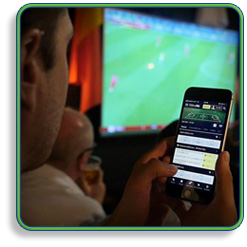 Not all of the real money Wimbledon online betting sites we've recommended at the top of the page have live betting platforms, and that's okay. But there are a few that do, and we definitely recommend you check that out if it's something that interests you. For the Wimbledon online sportsbooks we recommended that do have live betting, it's an awesome platform. The odds on Wimbledon update quickly, the bets are easy to find, and they have more than just one or two bets to choose from.
How Easy It Is to Use the Site
You would think that anyone developing an online sportsbook would take the time to worry about how easy it is to use the site. We thought that, too, until we started reviewing more sports betting sites. Apparently, user-friendliness is a lost art that only a handful of online sportsbooks understand. While that is the case, it is not an excuse. We refuse to recommend any sports betting sites with Wimbledon odds that don't have an extremely easy-to-use user interface.
Can you navigate the site without wanting to throw your computer or phone against the wall? If the answer is yes, then that Wimbledon betting site most likely has a great user interface. We want your online tennis betting experience to be one that relaxes you. Even if you're looking for excitement, the betting process should be simple. The excitement should come from the tennis court, not the betting surface.
Why Our Wimbledon Betting Site Reviews are the Best
We don't just say our reviews and rankings are the best, we know they are, and we can back that up with facts. If you'd like to hear why our Wimbledon betting site rankings and recommendations are truly the best, keep reading.
Our Review Team's Quality, Diversity, and Experience
The team behind reviewing and ranking the best Wimbledon betting sites are not just people we found randomly. We have industry experts, professional tennis bettors, and internet security professionals delivering a stronger, more accurate review. If we had to give one answer as to why our Wimbledon betting sites should be the most trusted in the industry, it would be the quality of our team.
The Criteria We Choose to Focus On
Not only do we have the best people working on our reviews and rankings, but they know exactly what to look for. They know the most important criteria needed for a Wimbledon betting site to be great. They also know what to ignore. Because our reviewers know tennis and are real sports bettors, they know what people want.
The Updating Process
Our reviewers never sleep. Seriously, we're a little worried about them… Kidding! In all seriousness, our review team works around the clock to ensure our list of the top Wimbledon betting sites is always up to date. If we're not actually recommending the top Wimbledon betting sites, then what good is this page?
The industry changes frequently, which means who the current best Wimbledon betting sites are might not be the at the top next month or next year. Sportsbooks sometimes lose their way, change management, or get lazy. Sometimes, other sportsbooks get their act together and start offering a far superior product than before. Because of this, we have to constantly check the existing Wimbledon betting sites on our list and look for new players in the market.
Your User Feedback
The cherry on the top of our reviews and rankings is the help we get from you and other readers. The only thing better than our team of reviewers having several sets of eyes watching an online casino is having thousands of eyes watching. Your feedback helps us stay on the cutting edge of what's happening. It helps us quickly identify red flags and problems as well as reward online sportsbooks that are doing it right and taking care of their customers.
How to Pick out the Best Wimbledon Betting Sites for You
Picking out the best Wimbledon betting sites for you can be a tough process if you've never bet online before. There are so many options to choose from, and you might not know which is the right fit for you. Well, to help you through the process, we've outlined a few easy steps that might help.
1. Determine What You Are Looking For
Ever go to the store for dinner and have no idea what you're looking for? If you have, then you know how challenging it can be when you don't know what you want. We highly recommend taking a few minutes and jotting down what is important to you in a Wimbledon betting site.
Are you looking for a certain type of bonus?
Do you need live in-match betting?
Is the look and feel of the sportsbook important to you?
Are there banking options you need to have?
These are just a few questions that might help spark some ideas to help you figure out what you're looking for. Organize everything into a "wants" and "needs" column, then move on to the next step. Remember, needs are things you cannot live without, and wants are things that would be nice to have.
2. Stick to the Beaten Path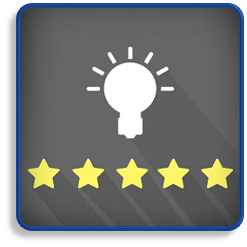 Step two is actually a quick disclaimer that is extremely important. In fact, it might be the most important piece of information in this entire guide. Make sure you stick to the Wimbledon betting sites that have already been vetted. As we've already stated, there are some shady betting sites out there, and they don't stand out as being shady. It can even be hard for seasoned bettors to spot sportsbooks that need to be avoided.
By sticking to the Wimbledon betting sites we've already thoroughly vetted, you set yourself up for success. Allow the work our experts have done to work for you.
Going out on your own to unvetted sites does not guarantee that you're going to have a bad experience, but you open yourself up to a lot of unnecessary risks.
3. Explore the Different Options and Compare
Back to the functional steps! Now that you've listed your wants and needs, it's time to compare that list to the best Wimbledon betting sites. Scroll back to the top of the page and open a few of the sportsbooks that look like they might be a good fit.
Take a few minutes on each site and click around to see what you like and what you don't like. Online sportsbooks leave their doors wide open. You can see anything and everything the site has to offer even before you create an account. As long as you have a good list of what you want or need, finding a new Wimbledon betting site home shouldn't take long.
4. It's Okay to Change Sites or Join Multiple Wimbledon Betting Sites
When it comes to choosing Wimbledon online sportsbooks, It's extremely important that you understand a few things.
First, you are never locked into one site. If you join a tennis betting site and realize that it's not the best fit for you, that's not a problem. You can simply cash out your money and move somewhere else! You don't sign contracts or have any allegiance to an online sportsbook.
Second, it is okay to join multiple sportsbooks at once. In fact, sharp sports bettors would encourage it. When you're a member of multiple sportsbooks, it gives you the ability to shop your Wimbledon lines. You can check all of the tennis betting sites to see if they are offering better odds or a better payout on a particular wager. You'd be surprised how often you can pick up extra value just by taking the time to look for the best line!
Get Started Betting on Wimbledon Online Now
There's still time to get into the action for this year's Wimbledon tournament! If you're still stuck on where to bet on Wimbledon online, we can make it easy for you. Head back up to the top of the page to view our top choices for the best Wimbledon betting sites. If you're not sure what you want or can't seem to make up your mind, we are pretty confident this sportsbook will take good care of you.