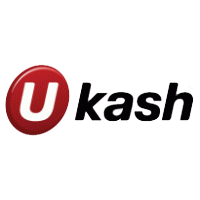 UKash was a UK based payment processor that allowed customers to purchase codes from retailers to use to deposit money online. In 2014, though, they were acquired by online processing giant Skrill and converted and merged into Paysafecard. Paysafecard is an Austrian company that offers very similar services to UKash where users can purchase cards in stores throughout the world and then use them to deposit into online gambling sites.
If you're looking for the top UKash betting sites to use, as you might expect this is no longer an option so we really can't recommend any sites that still use this processor. The good news, though, is that as far as we know, there were not any sites out there that were solely operating on the UKash platform. This means that the top UKash betting sites are all still around, but they are just using different payment processors.
Here's What We Recommend
If you're looking for an online betting site that offers the ability to fund the account through a purchase made in a store (keeping your banking information insulated from an online site), we recommend checking out a PaysafeCard betting site. These sites offer the exact same functionality, and actually offer a lot more locations where you can purchase cards or codes as you may remember them to deposit into an online gambling site.
To get started now, check out our list of the top PaysafeCard betting sites. These sites will get you into the action within minutes and before your game starts!
Other Deposit Options for Online Sportsbooks
If you're not a fan of Paysafecard and still want to get into the action, there are a ton of other deposit options that you can use to get your account funded so you can start betting. To get you to the right option, we recommend checking out our list of the top deposit options for sportsbooks. These pages will break down each deposit option, tell you how to get started the right way, and then give you a list of recommended sites to use.