The state of Wyoming has always been against the legalization of sports betting and online gambling. Residents have a variety of options to play in person, but those wishing to play online have been limited to other options, such as offshore sports betting sites.
Today, we're going to look into the legal landscape of gambling in Wyoming, help you choose real money Wyoming betting sites, and give you all the tools you need to start placing bets today.
Our Picks for the Top Wyoming Sports Betting Sites
Our experts at The Sports Geek have spent countless hours poring through an extensive list of criteria and dozens of Wyoming sports betting sites to bring you this definitive list of the best online sportsbooks in Wyoming. When choosing from these platforms, we can guarantee that you'll have a safe and fun online gambling experience. Below the list is a small selection of the criteria we looked into for us to make our picks. Feel free to use this criteria in assessing any sports betting website that might be on your radar.
How We Evaluated These Real Money Wyoming Betting Sites
Live Betting
For sports bettors, live betting can add a whole new level of engagement to your gaming experience. Live betting is where your sportsbook enables you to place bets after a match has already started. For example, you may be able to place bets in real-time, such as wagers on which team will score the next goal in a soccer match or which player will score the next touchdown in a football game. These bets have odds that adjust as the game progresses, so they offer a completely different experience to their conventional pre-match counterparts.
Live Dealers
For casino-style players, there's also a live gaming option. Many real money online betting sites in Wyoming are offering players the ability to play with a real dealer via webcams. This type of live gaming is as close as you can get to being on the casino floor. The player can interact with the dealer and other players in real-time, which adds a social aspect.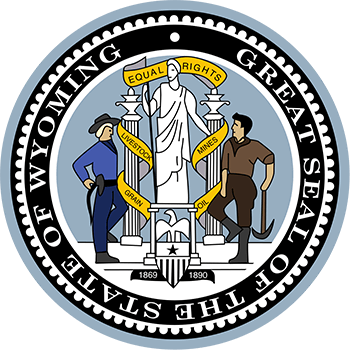 Competitive Odds
One of the most important things you want to look for on any Wyoming sports betting website is how competitive their odds are compared to their competitors. "Betting odds" refer to the way sportsbooks reflect the payout that corresponds with a particular bet. Looking at the odds will also give you an idea of the relative risk the bookmaker perceives in that bet. If the payout looks wildly favorable, that's because the house is pretty sure they'll win.
There's an advantage to betting on online betting sites in Wyoming rather than a brick and mortar sportsbooks. All live sportsbooks have no direct competition and therefore have no reason to offer players overly competitive odds. Since there's only one game in town, they have a small monopoly, so to speak.
In the online world, things are quite different. Every Wyoming sports betting website needs to compete with every other Wyoming sportsbooks online, which creates competition. To help differentiate themselves from their competitors, some sites offer much better odds. The result is an edge for the online player. We've made sure all the sites on our list provide some of the best odds you can find on the internet.
Payout Minimums
In addition to fast payouts, we think it's essential for players at all levels to get their winnings quickly. Payout minimums refer to the threshold at which the site will allow you to take out funds. For some Wyoming betting sites, high minimums make it difficult for small stakes players to get the liquidity they need. All the sites we recommend have low minimums that are usually under $5.
Number of Games and Betting Options Available
Regardless of which specific games you enjoy now, make sure to choose Wyoming sports betting sites that offer a wide range of other gaming options. Having a broad selection will allow you to learn new things, bet in new ways, and will give you options should you get bored of the betting you usually do. Being able to expand your horizons as a player is a big part of what will keep betting fun in the long run. And continuing to learn will also make you a more well-rounded player.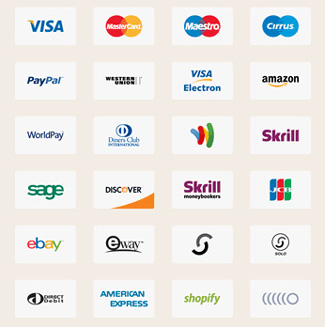 Fast Payouts
Once you hit a big win, you may want access to that cash as soon as possible. For this reason, we think it's essential that any site we recommend offers fast payouts. Each of the sites on our list can process withdrawals in less than an hour in most cases. Depending on which withdrawal method you use, it could be even less than that. Note that some real money Wyoming betting sites have additional identity verification requirements that must be met before withdrawals, so it's worth checking your specific site to make sure you comply.
Minimum and Maximum Bets
Minimum and max bets are a critical aspect of choosing the right Wyoming sports betting sites. Minimum bets are particularly vital for new players because it allows the player to wager with a smaller bankroll. With a lower threshold, they'll have the chance to learn more with minimal risk. Max bets are crucial for more advanced players because low max bets can limit upside. Advanced players may want to look for higher limit bets so they can maximize the value of their wins. All of the sites above offer a wide range of betting increments to accommodate all players.
Cryptocurrencies
In recent years, digital currencies such as Bitcoin, Dogecoin, Litecoin, and Ethereum have become all the rage at online Wyoming sportsbooks. They are all now accepted as legal tender in thousands of places. And with millions of people using them, it's clear that they're here to stay. As such, they've found a natural fit in the world of online gambling. Players prefer these currencies because they offer more anonymity, are easier to transfer, and often incur fewer fees than conventional currencies. If crypto is your thing, you'll be glad to know all these sites support them, and some sites even offer exclusive bonuses to crypto users.
Site Security
We can't talk about online gambling without discussing security. Playing on Wyoming online betting sites that offer state-of-the-art encryption and high-level security is a must. You need to know your personal and financial data is safe. Our team carefully vetted each site above, and they are all verified secure. Rest assured, playing on any of these sites will offer the most secure gaming experience possible.
Signup Bonuses
You always want to check for new player signup bonuses when looking for a new Wyoming sports betting website. New players signup bonuses are an exclusive perk reserved for new players that are intended to lure them away from competing sites. These perks usually come in the form of deposit matches or bet matches.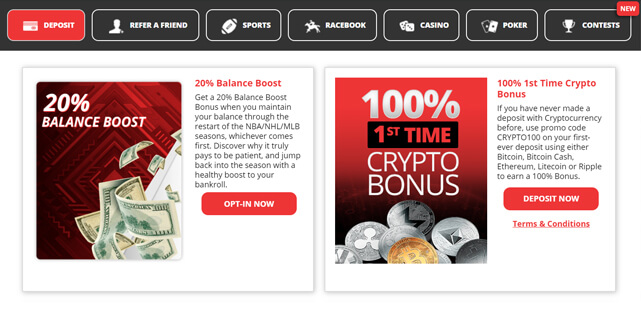 For example, Wyoming online sportsbooks might offer a 100% match on the first $500 a player puts into their account. If this player adds a full $500 on their first deposit, the casino will give them an additional $500 to bet. You will want to take advantage of these bonuses whenever possible, as they can make a massive difference for your bankroll. Keep in mind they often only apply to the first deposit.
Real Money Promos
In contrast to new player bonuses, which are exclusive, promos are open to all players. The goal of a promotion is to keep players engaged by offering them chances to win big prizes or providing them with new, fun ways to play. If you've ever played on the floor in a typical casino, you've likely seen these in action. Promos can range from earning entries to win a car to getting cashback on losses.
When looking at the options, find online sportsbooks in Wyoming that have promos that catch your eye. While some of them will be recurring and others will be one-time events, you can get a good idea of what type of promotions are typical for each site. Take advantage of these because while they may seem small, they can add up over time.
Mobile Optimization
These days, players want to have lots of options when it comes to where and how they play. Users don't want to be limited to betting from a desktop computer. We focused on Wyoming betting sites that offer bettors a variety of options to meet all their gaming needs. These sites enable players to bet from their PC, on their phone, or even from a tablet. This range of choices means players can gamble anytime, anywhere.
World-Class Customer Service
Finally, any site we recommend must offer exceptional customer care. Not only do the sites on our list each have a long history of satisfied customers, but they provide a range of ways for customers to get in touch. By offering 24/7 support via phone, email, or chat, players can be sure that if they ever have an issue, it will be resolved quickly and efficiently.
Intuitive User Interface
Along with having options for where to play, it is also vital that players have a clean and straightforward interface on which to play. High stakes gambling is stressful enough without a poor website design making it even more convoluted. We looked for sports betting sites that have invested in the player experience to build clear, simple, and beautiful tools that work seamlessly across all devices. These are Wyoming betting sites you'll enjoy spending time on.
How to Start Betting Online in Wyoming Today
1. Decide Which Wyoming Sports Betting Website Fits Your Needs
The first step to getting started is picking out your new Wyoming online sportsbooks. Start by using the criteria above to determine which points are most important to you. Once you've identified your top priorities, visit each of the sites on our list for yourself, and see which one is the best match. Choosing the right Wyoming betting sites will be one of the most significant determining factors in the quality of your online gambling experience, so don't rush your decision.
2. Register and Add Funds
After you've decided where you want to play, go ahead and get signed up. This process should be quick and straightforward. For players using a bank transfer, be sure to have your banking details ready. For players using third-party tools, be sure you have already created an account on the respective platform and have your login credentials handy. Identity verification requirements can vary from site to site, so check yours to make sure you comply.
3. Get Familiar With All the Research Tools
Once you have full access to your new Wyoming online sports betting sites, take a few minutes to poke around all the tabs and pages to see what is available. Many online sports betting sites will provide players with tools to help them make better picks. Some Wyoming betting sites offer expert picks, historical data, or even analysis. You'll want to take advantage of all the data available to you, so it's well worth your time to take a look before betting.
Now, you're ready to place some real money bets! Take a look at all the available sports and determine which one makes the most sense. For these first few bets, start with small stakes on a sport you know. We always advise starting small and working your way up to bigger bets once you gain some experience and get more comfortable.
Ask any pro, and they'll tell you that the key to success in sports betting is having a solid strategy. The best way to develop a solid strategy is by analyzing what is and isn't working with your current strategy. From the start, record all your bets along with the reasoning behind them and the outcomes. Having these records will help you spot patterns and opportunities for improvement. This kind of objective analysis will help you progress exceptionally quickly.
Finally, once you feel like you've mastered one sport, try something new. Do a bit of research on what other sports are available and which ones may interest you. Once you've picked one, read up on the strategy basics. No two sports will have identical sports betting strategies, so this is an opportunity to learn a whole new aspect of betting. Once you're prepared to start placing real money bets, start small and keep meticulous records just like before at your online Wyoming sportsbooks.
Is Sports Betting Legal in Wyoming?
Although there have been attempts, Wyoming has not moved forward with any legislation to legalize sports betting. Since the reversal of PASPA in 2018, many states have legalized sports betting as a means to generate an incremental source of tax revenue. This precedent may pave the way for Wyoming to consider legalization in the future.
In early 2020, lawmakers attempted to move forward with the introduction of HB0225, which pushed to create a framework for legal online sports betting. Unfortunately, in February of 2020, the bill failed in the House by a vote of 27-32. With this recent blow to legalization efforts, the prospect of sports betting becoming legal anytime soon seems weak.
However, residents still have a few viable options when it comes to online gambling. First, Wyoming has not outlawed DFS. After analyzing state law, providers have determined they are not in violation of Wyoming state law and, therefore, accept Wyoming residents. Second, players are still welcome to use reputable offshore sports betting sites like the ones that made our list. Choosing to play on sites based overseas can come with risks if playing on unvetted sites, so make sure to use verified platforms like the ones above.
Best Sports to Bet on in Wyoming
While there will always be debates over which sports and teams are best when it comes to sports betting, there are a few clear leaders in Wyoming. Although there are no professional sports teams based in the state, Wyoming residents are still big NFL fans. The most popular team to bet on in Wyoming is the Denver Broncos, with fans from border to border. A close second is the University of Wyoming Cowboys football team, which is well-known across Division I sports.
If you aren't a fan of either of those or are still unsure of where to start, here are some pointers.
First, not all sports are created equal when it comes to sports betting. Some sports offer better odds than others, and some sports offer much higher payouts. Look for a sport that aligns with your goals as a bettor. If you want to bet daily, you might choose a different sport than someone who only bets every once in a while.
Second, remember that higher payouts mean higher risk. Real money online sportsbooks in Wyoming only offer huge payouts on bets you are unlikely to win. Your job is to balance risk and reward. Don't just chase huge payouts in sports you know nothing about. Don't think of sports betting as a lottery ticket.
Finally, always bet on sports you know well. You will be far more successful betting on sports of which you have a solid base of knowledge rather than ones you don't know anything about. If you do want to bet on new sports, educate yourself before doing so and always start small.
Wrap Up on Wyoming Online Sportsbooks
The state of Wyoming has made small steps toward the legalization of sports betting. But, unfortunately, those efforts have been stalled with HB0225 being defeated in February 2020. Proponents are hopeful that future efforts will be more fruitful, but only time will tell. In the meantime, residents have the option to play DFS or to place bets on high-quality offshore sites.
Hopefully, you have learned more about the legal environment of gaming in Wyoming, feel prepared to select Wyoming sportsbooks online for yourself, and now feel confident placing your first bets. Be sure to check back on The Sports Geek as regulation change regularly. Always gamble responsibly and never bet more than you can afford to lose. Have fun and good luck!
Wyoming Betting Sites FAQ
Sports betting is currently illegal in Wyoming, but residents can place bets on offshore sports betting sites like the ones listed above.
The most popular team to bet on in Wyoming is the Denver Broncos football team, followed closely by the University of Wyoming Cowboys football team.
Yes. Residents can play on any of the major DFS providers websites such as DraftKings or FanDuel.
While there are no legal online casinos based in the state of Wyoming, residents can play on reputable
real money Wyoming betting sites
based overseas like the ones that made our list.