MLB Betting Tips and Strategies to Help You Make Money Betting on Baseball
---
Baseball is a beloved sport that has been around for over 100 years. And it's so highly regarded by the American public that it is often referred to as "America's pastime." Not only is baseball a great game and woven into the fabric of our national heritage, but this is also a wonderful sport for avid bettors and punters to make some serious cash!
In our comprehensive MLB betting guide, we will show you the best tips and strategies for making some real money betting on MLB baseball games!
Contents of Our Major League Baseball Betting Guide
How to Bet on MLB Online
Wagering on the MLB is easier than ever thanks to online betting sites. There are dozens of trustworthy MLB betting sites that you can register for today. Creating your account can often be done in just minutes, and you can be placing your bets in no time.
Regardless of your experience level, every bettor benefits from a top-notch betting site. Our sports betting experts have gone the extra mile to compare top MLB betting sites. Their research involved analyzing betting lines, verifying security measures, and an in-depth look at banking and bonus options.
Our experts do not stop at just rating sportsbooks, either. We also rank our MLB betting sites based on our experts' collective reviews. This allows bettors like you to easily choose the best sportsbook to fit your needs.
We do want to point out that no sportsbooks can pay us for a better review or higher ranking or recommendation. The only way for a book to make it onto this closely guarded list is by providing the best sports betting service possible with special considerations for MLB bettors.
Why Are These the Best MLB Betting Sites?
There is a specific set of criteria we use to test any and all real money MLB betting sites. Here are a few of the aspects we look at:
Reputability and Trustworthiness
Safety and Security Protocols
Real Money Bonuses and Promotions
Variety of Baseball Odds
How Fast They Payout Winnings
Helpfulness of Customer Support
Every Major League Baseball betting site we recommend to our users has been tested by our staff and passed all of these tests. We risk our own money testing online sportsbooks so you don't have to!
To learn more about how we picked the top MLB betting sites be sure to follow the link below where we go into more detail on the selection process and what each of these MLB betting sites has to offer:
MLB Betting Sites
Our baseball experts also want to help with making the right picks. To achieve this goal, we offer free game picks every week. Reading our analysis beforehand can give you a huge advantage when making your bets.
[ Back to Top ↑ ]
Free MLB Picks and Baseball Betting Resources
It's no secret that there are some people out there who absolutely crush betting on Major League Baseball. These bettors have mastered their craft and regularly make money hand over fist. If you've ever wondered how these guys and gals think and what bets they are making, you're in luck. We have several experts on our staff who have agreed to share not only their upcoming betting picks but also their mindset into how they arrived at their conclusions.
This sort of baseball betting information should cost a lot of money, but they're willing to give it to you for free. What's the catch? There is no catch. This is a free and unfettered look into the brains of these geniuses. The best part is that their picks are posted BEFORE the games so that you too can capitalize on their expertise. If you never learn a single thing about betting on baseball, you can still get in on the action with our expert picks, completely free of charge.
To help you on your journey to becoming your own MLB betting expert, we've compiled a list of MLB betting strategies articles and other resources below. With these tips and tricks, you should be able to build your own winning MLB betting strategy to start making some serious money betting on baseball games.
Remember, these tips will need to be coupled with some good research and hard work. Don't expect to read our guide and instantly be the best. However, if you read our MLB betting tips and couple them with some hard work, your odds of being a successful sports bettor will shoot through the roof
How Do Baseball Betting Odds Work?
If this is your first time betting on the MLB, it's important to know about betting odds, and how to read them and gauge them. By and large, baseball is a sport that is based around moneyline bets, which is essentially picking a team to win each game outright. Check out the scenario below to get a better idea of how moneylines work!
Team 1
Los Angeles Dodgers

-200
Team 2
Pittsburgh Pirates

+170
In the example above, the Dodgers are the favorite, and the Pirates are the underdog. Minus signs (-), in the case of MLB sports betting, signify the favorite. Plus signs (+) signify the underdog.
Let's say that you want to bet $100 on the Dodgers. You would be paid out $150 on a winning bet because you would be getting back your original bet plus $50. If you put the same money on the Pirates, you would win a total payout of $270, getting back your original $100 plus $170 in winnings.
Odds for the favorite are going to be better, but the payout will not be as lucrative because the likelihood of the favorite winning is high. However, if the underdog pulls off an upset, the payout will be much better because the odds were stacked against them.
[ Back to Top ↑ ]
Popular Types of MLB Bets
You do not earn a nickname like "America's pastime" unless you are able to adapt to change. The MLB has not shied away from making adjustments to the game to keep it competitive and relevant. Still, it is hard to make every matchup of the 162-game season feel important.
One way to crank up the excitement level is to wager on the outcome. Luckily, there are plenty of options available for betting on the MLB. You can wager on everything from the winner of the game to how the current batter will fair at the plate.
Moneylines
Moneyline bets are far and away the most popular type of MLB wager. For these MLB bets, all you have to do is pick which team you believe will win the game.
For instance, you may see a moneyline bet that looks like this:
Team 1
Los Angeles Dodgers

-200
Team 2
Pittsburgh Pirates

+170
In this example, the LA Dodgers (-200) are the favorites, while the Pittsburgh Pirates (+170) are underdogs. The odds themselves tell you how much you can win by wagering on each team. If you wanted to wager on the Dodgers, you would need to bet $200 to make $100. Meanwhile, if you wager $100 on the Pirates, you could win $170.
Run Line
Run lines are another popular way to bet on the MLB. These wagers are the baseball version of point spread wagers. Run lines give bettors the option to wager on the winning margin of the game.
Let us look to our Dodgers and Pirates example from above to see what a run line might look like.
Team 1
Los Angeles Dodgers

-1.5
Team 2
Pittsburgh Pirates

+1.5
Instead of covering a point spread, each time will have to cover their respective run lines. In this example, the Dodgers would have to win the game by two or more runs to cover their run line. Pittsburgh would have to either win the game or not lose by two or more runs.
The run line carries more risk than the typical moneyline. You can predict the winner correctly and still lose if they do not cover the run line. This added layer of risk can make run line bets very exciting!
Dime Lines
10-cent bets, or "Dime Lines", are one of the most unique baseball bets you will come across. These wagers offer players a 10-cent difference between the underdog and the favorite. For example, if the favorite is listed at -120, then the underdog would be listed at +110.
Dime Lines are a great way to add value to your bets. Generally speaking, the odds for both teams become more favorable for bettors. You may also see these bets in the 15-cent and 20-cent varieties.
Futures
All wagers are based on the outcome of events that have not happened yet. However, futures bets take betting to another level. These special bets are for events that are weeks, sometimes months, away.
Examples of futures bets could include who wins MVP, which team wins a specific division, and so on. These MLB bets are a great way to jump into the action at any point in the season.
There are some big opportunities for huge payouts if an underdog takes the season by storm!
Many betting sites will offer MLB odds throughout the year. Even in the offseason, you can find great ways to win big. Betting on an underdog early can lead to big payoffs come October.
Totals: Over/Under
Totals bets are popular gambling options across sports. Simply put, bettors attempt to guess the final score of the game. More specifically, you wager on whether the total score will be over or under the given amount.
Here is an example of an MLB totals bet that you might see.
Team 1
OVER 7.5

-110
Team 2
UNDER 7.5

-110
In this scenario, the oddsmakers have set the final score at 7.5 total points. There are no half-points in the MLB, so we know the score will be either over or under this amount. Your job is to pick which one it will be. Totals bets are often referred to as over/under bets for this reason.
You can also find total bets for more than just the final score of games. Many oddsmakers offer bets on win totals, home runs, and more.
Five Innings Wagers
Let's be honest, baseball games take a long time. Luckily, there are betting options that you can cash before the game is over. One such option is to make five-inning wagers. These bets are often listed as F5 odds.
F5 wagers are often the same types of bets you would normally make. However, the key difference is that F5 bets only apply to the first five innings of the game. Examples of five-innings wagers include the score of the game, which team is leading, and the run line.
Parlays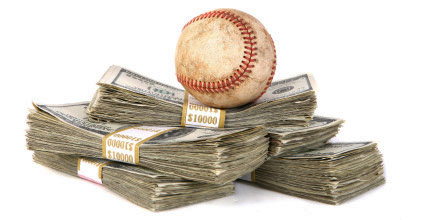 One of the riskiest wagers you can make are parlay bets. These special bets essentially combine multiple wagers into one. For instance, you can bet on the moneyline of multiple games with one bet.
The appeal of parlay bets is also their biggest risk. Every part of the wager must be correct for you to win. As a result, the odds and potential payout are a lot higher than most other baseball betting options.
Prop Bets
Prop bets are another popular option among sports bettors. These wagers can be about a wide range of topics, including:
First team to reach 3 runs in the game
Will there be a run scored in the first inning?
Total hits for both teams combined
Runs and errors for both teams combined
Team to score first in the game
As you can see, the only limit on the types of prop bets you can make is your imagination. Many MBL betting sites will offer a prop bet builder for members to use. This allows you to create the perfect prop bets for every game.
Live Baseball Betting and In-Game Wagers
Land-based sportsbooks were the only option for legal MLB betting for decades. Now, MLB bettors can access betting sites online and with their mobile devices. This increased availability has led to an entirely new type of betting.
Live, or in-play betting has been a game changer. You can bet MLB games pitch-by-pitch as the action unfolds.
You will need to be quick as odds will fluctuate and wagers may only be open for a few minutes. However, if you know your baseball, this can pose a fun and engaging challenge as well as many more opportunities to make extra money throughout the game.
The option for live MLB betting is a great way to stay engaged for all nine innings. It also highlights the importance of using a strong mobile betting site. You need a baseball betting site that updates quickly to take advantage of up-to-the-minute odds.
[ Back to Top ↑ ]
MLB Baseball Betting Strategies and Useful Tips
Are you looking to get an edge on your MLB baseball bets? Here are some strategies and tips you can employ when using top-rated MLB sportsbooks. These simple principles are your ticket to increased winnings and a fatter bankroll!
This is a betting method where you go against the flow of public opinion and bet on the underdog. Upsets occur and popular opinion does not dictate the final outcome. This is where bettors need to have a discerning eye for the big picture. We are not saying to blindly bet contrarian each time, but there are times when the public bias for recent events can be wrong along with the largely inflated numbers made by the oddsmakers for the favorites.
Not to mention, there are plenty of numbers and stats that prove public sentiment loses more often than not. But before betting contrarian, consider all factors like recent performances, how well-rested the team is, the players that will be on the field, the weather conditions, the location, and other factors.
Oddsmakers take advantage of casual bettors by overpricing betting lines around favorite teams. They know a casual or less-informed bettor will tend to place wagers on the favorites. With the price jacked up, bettors will win on smaller payouts than usual but will be annihilated if the favorite loses.
We recommend spreading your bets out amongst a larger pool of teams instead of strictly betting on the big teams. Even if you win, your payout may not have been worth the time and effort!
Instead of focusing on big favorites alone, focus on plus-money underdogs. Remember that your margin of victory on a big favorite can be quite meager when you consider overpricing by the oddsmakers. Sure, you are taking a bit more of a risk with a dog, but the rewards and payouts on plus dogs are the type of money you need to grow your bankroll.
Keep an eye on underdogs in certain divisions because there is a subtle advantage in store for bettors. These underdog teams actually have a good chance at pulling off some upsets because they are usually always playing the same teams within their division. This familiarity with the same teams week to week or month to month helps these underdogs to understand their competition and find a way to exploit a weakness to score a subsequent victory!
This is a betting strategy where players can find some hot action and gain an edge in the numbers. Reverse line movement occurs when the betting lines move in the opposite direction of the betting percentages. Look for the favorite to still be getting the lion's share of the moneyline bets, but the line could drop while the line for the dog increases. This is the indicator of sharp action on the lines and signals the bettors' opportunity to strike when the iron is hot.
Believe it or not, this is actually a factor to consider. Know who the ump is for the game and, if possible, try to look at some of their past calls and decisions. These can be a good indicator of their character and their motivations. There are some umps out there who cave every now and then when it comes to pressure from the crowd. This would ultimately benefit the home team. But there are also umps who like to create waves and rock the boat a little bit.
They thrive off an aggravated crowd. Umpires have been known to influence the outcomes and trajectory of games, so we stress familiarizing yourselves with certain umps and how they were able to affect the final result of the game. There could be a subtle edge here for a favorite or a dog!
Your key to forming a complete picture to inform the best possible wagers is to look at betting lines at more than one sportsbook. This is what is known as shopping around for the best lines. We recommend that you join at each of our five favorite MLB sportsbooks and shop around betting lines in order to make the most informed wager that you can!
Not all sites will post the same information. It is the discrepancies in the numbers in which a large edge can be found. This betting technique is one that has been used by all the professional sports bettors in modern history, including Billy Walters!
Baseball is a sport where betting volume can lead to you to exponentially increase your profits. Compared to the NFL, where a 2% ROI results in only +1.02 units being won, the 2% ROI in the MLB results in an astounding +9.72 units won by comparison! In fact, MLB volume betting can produce profits that will be 9.72 times greater than volume betting in the NFL. An example of just how lucrative volume betting could be an MLB bettor who places $1,000 on every play would receive a profit by the end of the year of $9,270 ($1,000 x 9.72 units)!
Use attribute "a" for answer.
We made a reference to this earlier in the post, but parlays and
teasers
are a great way to lose money while the sportsbook makes plenty of money. The chances of seeing a payout on these wagers are slim, so we recommend you avoid them at all costs. There are plenty of other bet types that will be far more profitable for you. We suggest pursuing these opportunities. Do not be seduced by the hype of a huge payout with a parlay and teaser. More often than not, these wagers do not pan out and they leave you in a world of hurt.
[ Back to Top ↑ ]
Most Common MLB Betting Mistakes
It's bound to happen. As a gambler, you will make mistakes at some point down the road. But hey, if you can avoid some while you can, that's always a plus!
Not Knowing Who Is Playing
Always be sure to know who is playing on each team during the game or event. The team lineup can have a huge impact on the outcome of any given game. Keep track of the key members and their performance throughout the season.
Ignoring Bankroll Management
The worst thing you could do when betting on the MLB is getting in over your head and cut your own throat due to accruing massive losses. Set up a budget for yourself, an amount of money you would have no problem parting with should things go south for you. This way you can minimize your losses and not allow an upsetting loss to affect your future decisions making abilities.
Betting Favorites on the Regular
There are more baseball games in a season compared to many other sports. As a result, favorites can lose upwards of a third of their total games during the course of a season. This can create the conditions for upsets to occur. It is advised to not always bet on the favorites. There are more opportunities for things to go wrong for them. Baseball is one of those sports where we recommend taking underdogs as a betting consideration due to the likelihood of them winning more often.
[ Back to Top ↑ ]
4 Reasons to Use Real Money Baseball Betting Sites
Are you trying to decide between using an online MLB sportsbook or making your wagers at a brick and mortar establishment? If you're leaning toward the latter, I bet we can change your mind on the subject! Check out our top reasons why you should be submitting all bets and wagers via a real money online sportsbook!
1. Real Money Bonuses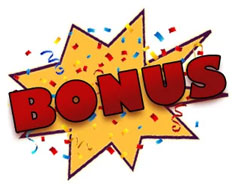 Land-based sportsbook cannot compete with real money MLB betting sites in terms of bonuses and promotions. Using a betting site, bettors can grab up a plethora of welcome bonuses, deposit matches, account reloads, and rebates in addition to their winnings from just betting on the MLB or the World Series.
These bonuses and promotional offers are essentially free money that is up for grabs for the small price of doing something like depositing a certain amount of money into your account. This free money is provided by the online sportsbook, something that a land-based sportsbook does not offer.
2. More Accessibility
With a brick and mortar sportsbook, you are going to be limited by the hours of operation. You will also not find as many betting lines. Going with a top-rated online MLB betting site, you can place wagers 24/7 on the most popular sports from the convenience of your smart device! You will find many more betting opportunities for MLB betting.
Most sites carry MLB moneylines, futures, totals, dime lines, run lines, five inning wagers, parlays, teasers, and even live betting which allows bettors to place wagers throughout the course of a game or event!
3. Props Builders
In addition to the great action of live betting found at MLB betting sites, there is also the prop builder feature that allows bettors to create fun propositional bets. The result is a dense and expansive line up of betting opportunities.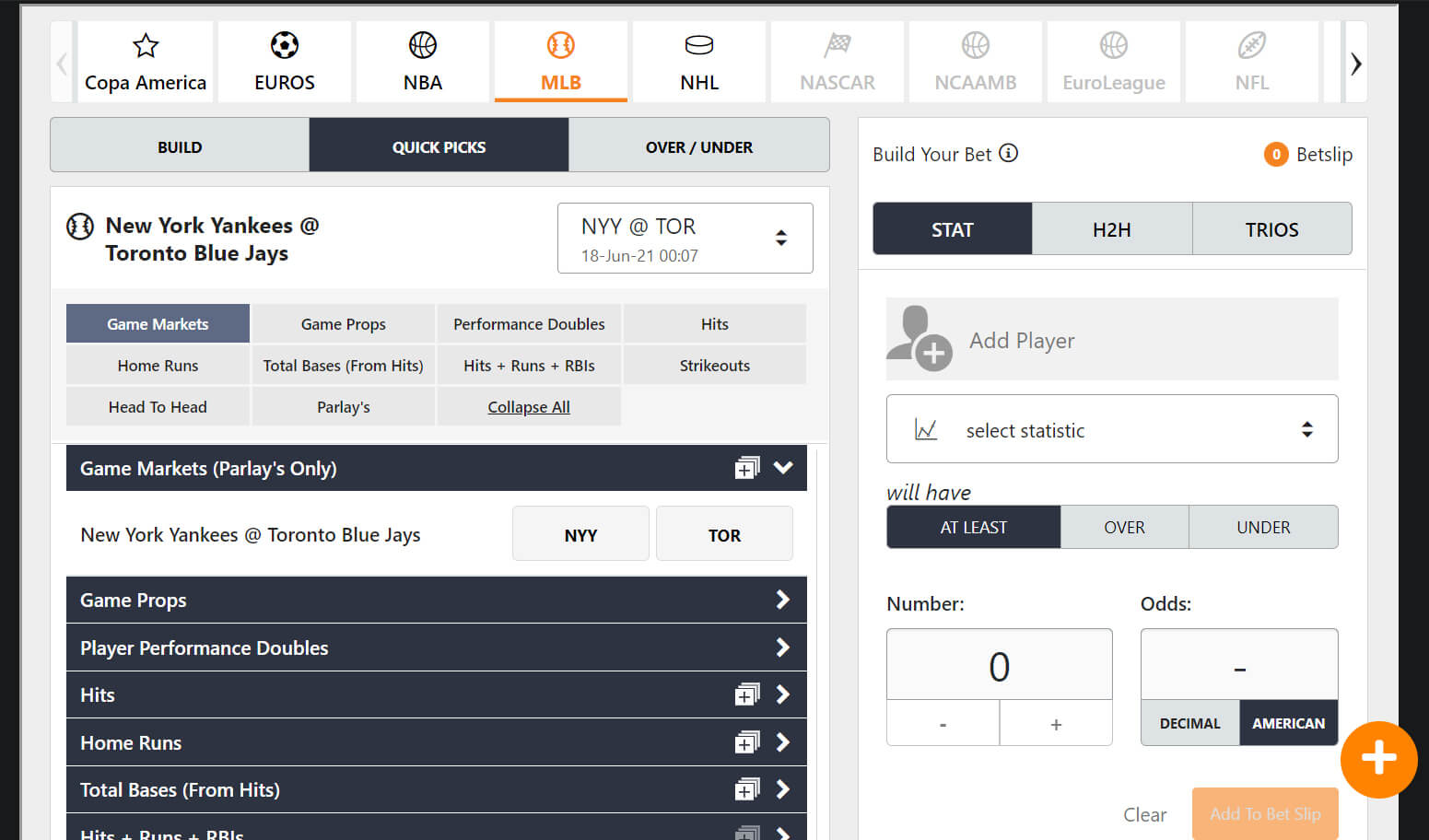 Those who use real money sportsbooks for betting on the MLB will find many more betting types and scenarios than they ever would going through the brick and mortar sportsbook. There is simply much more technology at each betting site to make this reality possible!
4. Live Betting or In-Game Betting
This is not a feature you will find at the brick and mortar sports betting place down the road. Most of these places have neither the personnel nor the technology to pull off something like live betting. Online sportsbooks that offer MLB odds often do feature live betting or in-game bets. This allows bettors to place wagers all during the course of a game or event. This makes for an exciting and engaging viewing experience.
Bettors need to be quick to score additional betting opportunities as some lines change as quickly as the action of the game!
[ Back to Top ↑ ]
Common Questions About Betting on MLB Games
You're now fully stocked with the information, recommendations, tips, and tricks that you need to bet on Major League Baseball successfully. It's now up to you to put all of it together and put in the hard work necessary to take you from a novice amateur bettor to the big leagues as a success. You have all the tools you need at your disposal. Remember to bookmark this page in case you need to come back and review any of the information. We have faith that if you work hard, you'll be able to start crushing the books in no time.
Here are a few final baseball betting questions from users just like you:

There are several popular types of baseball bets for bettors to take advantage of.. As with most sports, moneyline bets are some of the most popular MLB bets. Baseball bettors also liked wagering on the run line, totals, and futures bets.
A run line bet is similar to the point spread wagers you would see in other sports. For instance, you may see a team listed as -1.5 in a run line bet. This means the team will have to win by at least two runs in order to cover their run line bet. Similarly, the underdog would either have to win the game outright or only lose by one to cover their +1.5 run line wager.
The registration for each sportsbook will be slightly different. Most betting sites will have a "Join" or "Sign-Up" button that is easy to see. Once you click on that button, you will need to enter personal information, such as your name and address, to create your account. Some betting sites may require you to verify your identity or place of residence using a government-issued ID or utility bill. You will also need to link your account to your chosen banking option in order to place wagers.
Not only can you join more than one MLB betting site, but in many cases, it is encouraged. Using more than one betting site allows you to compare MLB betting odds. Shopping for the most competitive odds is an important part of any winning MLB betting strategy.
Yes, there are hundreds of legal online betting sites with MLB odds. However, the specific sportsbooks available to you will largely depend on where you are betting from. Some betting sites are restricted to specific countries, while others may only be available in certain states.
Online betting sites are a great way to win money wagering on the MLB. The best betting sites will offer the same, if not better, odds that you are used to seeing at retail sportsbooks. Also, online oddsmakers will often offer special bonuses to help new bettors along.
Yes, live betting is an option that has been growing in popularity in recent years. Many teams have started partnering with sportsbooks to add sports betting lounges to stadiums. However, we should warn you that the odds will look very different. Oddsmakers will adjust the betting odds as the game goes along. This will make it harder to win money off the team that is currently winning. On the other hand, it could also lead to a huge payday if you correctly predict a major comeback.
[ Back to Top ↑ ]