Whether you call it NCAAB, college ball, or better-than-the-NBA-basketball, one thing is for sure—college basketball is one of the most exciting sports to watch and bet on. And now thanks to the best college basketball betting sites, you can get that rush of excitement and set yourself up to win money right from the comfort of your own home.
If you're ready to don that sweatband and hop off the bench, grab your sneakers and let's break down the best real money college basketball betting apps and websites right now!
Top NCAA Basketball Betting Site: BetUS
Options are great. But sometimes you just want someone to tell you what the best choice is. If that's you, we present to you our top pick for the best college basketball betting app—BetUS.

Why? Let's start with a speed round of highlights.
Up to a $3,125 sign-up bonus (150% deposit match with a 10x rollover on sports)
$1,000,000 perfect bracket contest for March Madness
An additional $10,000 prize for a perfect 16-team or 8-team March Madness bracket
Loyalty program where you earn VIP rewards for making bets
And if that's not enough, here are some of the college basketball betting perks you'll find at BetUS.
Moneyline, spread, and total bets on all Division I games
Special March Madness contests and bonuses
Special NCAAB prop bets (First to score 20 points, winning margin, last to score, etc.)
If you're looking for a new home to bet on college basketball online for real money in the USA—stick with BetUS.
Comparing Real Money College Basketball Betting Sites
| | Welcome Bonus | US Restrictions | Mobile Compatible | Bracket Contest | Year Established |
| --- | --- | --- | --- | --- | --- |
| BetUS | 100% up to $2,500 | None | Yes | Yes | 1994 |
| BetOnline | 100% up to $1,000 | None | Yes | yes | 2001 |
| MyBookie | 50% up to $1,000 | NJ, NV, NY, PA | Yes | No | 2014 |
| SportsBetting.ag | 50% up to $1,000 | None | Yes | Yes | 2001 |
| Bovada | 50% up to $250 | NJ, NV, DE, MD | Yes | No | 2011 |
BetUS vs. MyBookie for College Basketball Gambling
BetUS has a larger sign up bonus – 150% up to $3,125 vs 50% up to $1,000
MyBookie offers a smaller $200 sign up bonus, but it comes with an impressive 1x rollover great for short-term bettors.
MyBookie is known for more wild and outlandish college basketball prop bets, especially during March Madness.
Both sports betting apps offer casino action as well.
MyBookie vs. Sportsbetting.ag for Betting on College Basketball
Both college basketball betting sites offer the same 50% up to $1,000 sign up bonus.
Sportsbetting.ag offers more free wager offers for first-time bettors.
No site, not even Sportsbetting.ag, can compare with the multitude of unique prop options available through MyBookie.
Both sites offer casino action, but only Sportsbetting.ag has player-vs-player poker action.
What Makes These Sites the Best for Online NCAAB Betting?
We Are Not For Sale – NCAA Betting Sites Can't Buy Positive Reviews
Coverage of All Conferences – Can You Bet on All NCAA Teams?
NCAA Tournament Betting Experience – Variety of Bets, Bonuses, and More
Trust and Reputation – How Do These Online Sportsbooks Treat Customers?
Excellent Mobile Betting Capabilities / College Basketball Betting Apps
Before we recommend any college basketball betting sites to our users we make sure they pass all these tests and then some. We deposit our own money, make NCAAB wagers, and deal with each online sportsbooks support team. Here's a little more info on why these NCAA betting sites are the best in 2022
Our Site Rankings Are Never For Sale
If a college basketball betting site wants a positve review from us they have to earn it, period.
There's a scary trend that's been happening for years in the review and recommendation world online and It goes like this. A Terrible sportsbook contacts a sketchy review site and says, "Hey we know our product is crap, but if you would just say we aren't crap and recommend us to your readers, you might find some more money in your bank account tomorrow morning." The Sketchy review site then says, "We love money!" and writes a glowing review for this cruddy sportsbook. As a result, all the users of the review site suffer.
We think our users deserve better so we never let any online sportsbooks or college basketball betting sites pay us for a better review or higher recommendation.
The only way that they can convince us to recommend their site to you is by offering the best product on the market. It's that simple, and we plan to keep it that way. Money is nice, but not at the expense of our readers.
Betting Coveraege for All NCAA Conferences
With so many NCAA basketball teams this can be a tall order and often we see smaller conferences don't get a lot of love from media or online sportsbooks. But why?
The money you can win from betting these small conferences is just as good as the money you win from betting money on major conference games. In fact, many would argue that finding value within the smaller conferences and smaller games is much easier.
For this reason, we want a college basketball betting site that offers extensive action on all conferences and all games. We don't want a sportsbook that cherry picks the games they feel are important and ignores the ones they deem as too small to pay attention to.
NCAA Tournamnet Betting Experience
Let's be honest there are two types of NCAA basketball bettors. There are those who watch games all season, learning the sport and crunching numbers, really working to get the most NCAA betting value online. Then there are casual bettors who once a year hit the sportsbooks for the madness the NCAA tournament brings.
We're going to talk a lot more about March Madness betting sites in the next section, but that doesn't mean that our favorite all-around college basketball betting sites should ignore it. This would be like an NFL betting site deciding not to offer action on the playoffs and the Super Bowl. Madness!
Any NCAA basketball betting site we recommend will excel when it comes to March Madness betting online. Here are some factors we look at:
Are they continuing to cover every game?
Are they offering additional bet types and props on each game?
Do they have special promotions specifically for March Madness?
Do they have anything to make the experience better?
Are they offering any sort of bracket bet pools?
These sportsbooks should offer unique bonuses, a huge variety of different unique bets, and an overly attentive support team for the duration of the tournament. If they don't we'll recommend someone else.
Trust and Reputation
We harp on this point a lot with all of our different sports betting site recommendations, but it's for good reason. The number one thing that needs to be present for us to recommend a sports betting site of any kind to you is trust. Not only does the sportsbook need to be operating with integrity and delivering on their promises, but they need to make this clear to you.
If you can't trust an online sportsbook beyond a shadow of a doubt they probably don't deserve your business.
In an industry that has some rough patches in its short history, we feel it's up to the sportsbooks offering NCAA basketball odds to put our minds at ease. Tell us why we should trust you. Show us why you're different than the bad apples we've read about. Being a trustworthy site is step one. But step two is demonstrating that to us with your actions and customer dealings.
Mobile Betting Capability
Betting on college basketball from mobile phones has become the go-to option for many sports bettors in 2022.
Our favorite part of betting money on college sports online is not being handcuffed to a brick-and-mortar casino to make your NCAA bets. Unless you're a fan of smoke, noise, drunk people, and lines we think you'll agree. If that's your thing, then go for it. For us, we prefer convenience, value, easy line shopping, and no lines.
NCAA betting apps and mobile online sportsbooks offer an unequaled level of convenience for users without losing any perks!
Any NCAA basketball betting app we recommend has spent time making sure their platform is optimized for mobile bettors. We're looking for more than just a college basketball betting site that lets you bet from your home. We want a site that makes mobile wagering fun and easy and lets you bet any college basketball game from anywhere you have an internet or phone connection.
March Madness Betting Sites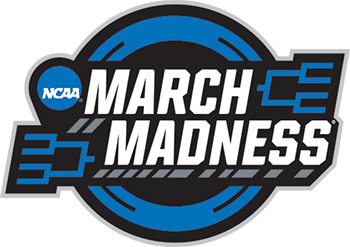 The craziest time in all of sports is March Madness. There aren't many sports out there that cram 67 games of excitement into just a few weekends. While this can be an absolute blast for people to watch, it can also be a great time to make some serious cash betting on the games. March Madness brings out so many recreational bettors that you can expect to see lines get hammered incorrectly by the betting public. This means value for you.
Because this time of the year is so important, we wanted to put together a separate list of March Madness specific betting sites. While the sites we've recommend above offer great action on the tournament, we wanted to make sure we had somewhere to showcase the best of the best. Some sportsbooks go above and beyond for the tournament, and you'll definitely want to take advantage of them.
If you click the link below, you'll be taken to our dedicated March Madness betting sites page. Here, you'll see the best sites for this year's tournament with the most action, best promos, and greatest overall experience. The tournament only comes once a year, so make sure you aren't wasting it at a sub-par betting site. That can hinder your fun and crush your bottom line.
College Basketball Betting Sites FAQ
Well, at this point you can probably go ahead and consider yourself an expert on college basketball betting sites. Whether you're looking to bet the regular season or fire away during March Madness, we've given you the information and resources you need to make an informed decision. Find the sportsbook that is best for you and get out there and start making some money.
Currently, the top college basketball betting site is BetUS. Other great options to consider are MyBookie, BetOnline, and Sportsbetting.ag.
It shouldn't take you more than 5-10 minutes to create your sportsbook account and get it funded with real money.
Yes, betting on college basketball is safe. The one caveat here is that you do need to select a safe betting site and do your part to keep things on the straight and narrow. This includes things like never betting money when you're intoxicated, using and protecting a strong password, and never logging into your account from a shared computer or device that you don't own (don't jump on at the library or a computer lab).
All of the college basketball betting apps listed in this guide are great locations for betting on March Madness. Not only are you going to be able to make traditional sportsbook bets, but you are also going to be able to make bracket bets as well.
Yes! In fact, we actually encourage it. Why? Well, you should be line shopping all of your bets to get the best NCAA betting odds, bets spreads, and best point totals. By doing this you squeeze the most money out of every bet you win. If you aren't doing this, you're setting free money on fire.
If you're stuck between a few different real money betting websites, go ahead and create an account for all of them. It's free to do, and you are never required to place a single bet with any of them.
Not all college basketball betting sites offer this kind of action. For this reason, you need to determine how important live NCAA betting is to you.
If you decide it's important, make sure that you're betting at an online sportsbook that offers that in addition to all the other factors mentioned on this page. You'd be shocked at what some online sportsbooks are trying to pass off as a professional product.
This is a great question to ask, but a little to vague, because some are and some aren't. Mobile college basketball betting can be a ton of fun if you pick the right online sportsbook. But putting your trust in a shady operation will always end in disappointment. That's why pages like this one need to exist.
The money you're going to win from each of these locations spends the same. That being said, the ability to line shop online is a huge perk that's definitely worth considering if you're serious about making money. Additionally, the options to get better bonuses are strong online, unless you're dead set on getting those free drinks from the sportsbook :)